I WAS THINKING . . .
I was laying in bed at 1:30 am last night thinking about a few things. I'd spent the previous few hours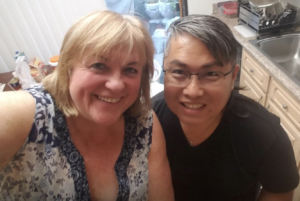 reading a book that I'd seen referenced in an academic article online. While reading (and needing to look up several words I didn't know) a few things that have been dancing around with each other in my head started click, click, clicking. Pieces of information that had been filed in my head suddenly joined hands and made sense. This is an unusual gift that I seem to have, but I didn't realize it until about five years ago.
I have two children. Andrew, who is now 33 and lives in Squaw Valley, CA, and Sami, who is 32 and lives in New York City. These two children, along with my Mom, Buttercup reside at the very center of my heart.
When my kids were little, I homeschooled them for six years. As is true with each of us, they are uniquely themselves. They learn and create differently. My daughter, Sam has all of my best qualities, and then she has so much more that is good and great at a young age. When people meet Sam, she instantly becomes one of their favorite humans.
When Andrew was about seven, I noticed he learned differently. I would teach him about the Bible, nature, science, history, the arts, along with math and language skills, even tossing in cooking and crafts. He has never been a word effuser. He is a thinker. Sami was a highly verbally interactive child, but not Andrew. It seemed as though Andrew was taking information in, mixing it into a stew, and letting it simmer. At some point, he would say something that was the perfect blend of all the things I'd just taught him with a unique and easily spoken perspective. He did this as a young boy and continued into manhood. I was so fascinated by this remarkable skill.
About five years ago I realized that I had the same skills. How odd that I could see it in my son, but it took me into my late 50s to be able to see it in myself.
This is what I bring to the proverbial table. I can take in a lot of information, spin around in my head and eventually it becomes a beautiful stew that I can serve up in an accessible format.
It's exactly what I am doing in the book that I am working on. I am taking seemingly disparate information from the Bible, culture, the law, psychology, medicine, politics, ancient history, events/trends in history, religion, peoples' stories and weave them together till they make sense and then present the interplay of the pieces explaining how we got from "there" to "here."
I care deeply about justice. I am also a Christian. I've witnessed a majority group of conservative Christians use the Bible to push LGBTQ people to the edge and to the outside. I made a decision over ten years ago to do what I could to help correct and end this.
THE POINT . . .
Many of you think you know me because I post in social media frequently. Everything you see is genuine.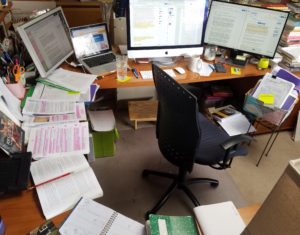 I've endeavored to never make the work I do about me because it isn't about me. I've made sacrifices to do the right things. Justice and sacrifice frequently go hand in hand though, don't they? I know so many people who sacrifice to create change.
I am fortunate to have a small cadre of people that know me well—Yvette, Netto,  Andrew, Sam, Buttercup, Stan, Christopher, Wendy, Lisa, Richard, Dean, Michael, Ed, Clifton, Brent, Josh, Ren, Mark, David, Brody, Mark, Rory, and others—they know me on another level.
They understand my passion for justice overrides my desire for money. This is the part I absolutely never talk about publicly. I shop at thrift stores regularly (great finds!); I am careful about my food and discretionary budgets. I take care of my needs. I've never hired anyone to dig me out of 5 feet of snow in my driveway or to repair a water heater, or any of the other challenging chores that face me. I have enough skills and curiosity to figure things out most of the time.
I made a decision 15 months ago to write the next book (actually Yvette and Brody pushed me to do it). I understood the risk I was taking. Because my income largely comes from speaking and the sale of my first book, in order to focus on the second book, I needed to stay home and forego many speaking engagements. Though risky, I knew the outcome could have a great potential impact on the issues I care about. Then . .
MY CAR DIED . . .
I hoped my trusty little Subaru would last through another year of getting me up and down a mountain in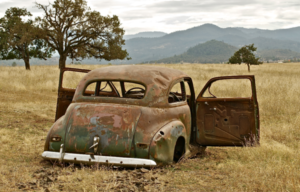 an area where it snows six months of the year. Last week, on its last drive home, I was coming up the Mt. Rose Highway at 15 mph with blinkers on, in the shoulder while watching my rear view mirror in mini-terror. I put some money into fixing it, then David, a professional mechanic, who has worked on my car for years told me it was time to move on.
I turned to the mode natural for me — "I will figure this out." I am going to NYC next week to officiate a wedding (and see daughter, Sam) so I knew I could take time to make wise and informed choices.
David's husband Mike sent me a message last night.  "I'm going start to a fundraiser for you Kathy." My internal response was both gratitude and a crash. When I need help finding a book, looking for information, yes, I am all about that. I ask.
But, I hate to ask for help for me. That's just not my personality; I figure it out. I push through. I'm intensely resilient. I can cobble things together and make them work. Where most people can only find one or two solutions, I can find a half-dozen.
Other friends sent me a messages last night saying "You've given so much, Kathy, let people just give to you for a while." I get that, but for me to allow that, I have to ask for help and let you see me.
Risking negative comments is a reality. Ugh. If you don't find value in helping me, please just move along.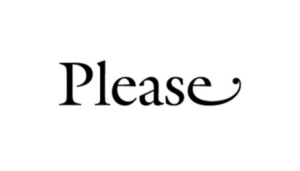 It was a struggle to consent to Mike's offer.
I never blend what is Canyonwalker Connections' and what is mine. This is not an ask for Canyonwalker Connections, this is an ask for me.
I can't add a hefty car payment to my monthly burden. I have no wiggle room. Finances will be less strained a year from now when the book is DONE and I am out speaking. (PLEASE invite me then, I have LOTS of important things to say!) But for now, I'm focusing on writing. My focus mode is intense!
If you can comfortably give and see value in contributing to the Facebook fundraiser that Mike set up, I would so appreciate it. Of course, I am looking for a used 4WD, AWD because mountains, snow, off trail, this is my life. (Mike is collecting money and sending me a check even before FB will pay him . . . friends.)
Thank you.
Comments
comments