The single greatest lie the Christian church tells about the gay, lesbian, bisexual and transgender community is that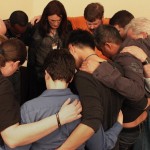 sexual orientation and gender identity are not innate. Supporting this lie are complexly interwoven systems rooted in churches, faiths, ethnic groups, political parties and social structures. How can this possibly be untangled and deconstructed with Christian integrity while still holding sensitivity and compassion for the people caught up in the spectrum of that knotted mess? For forty years, the web has become tighter and more complex making it a needle-in-a-haystack challenge to get at its core.
Pull away at the threads and you will find: starting in the 1970's, the gay, lesbian, bisexual and transgender community standing for their civil rights concurrent with the rise of the Evangelical church, in not only numbers, but also in political power. At the cross-section of the two was the formation of Exodus International. After forty years of melding truths with lies and integrity with power, it began to publicly and transparently  pull apart on one important evening.
On Friday, January 6, 2012, Justin Lee, the Executive Director of the Gay Christian Network (GCN)  invited Alan Chambers, President of Exodus International   to be part of a panel at the annual conference. Also on that panel were: keynote speaker to the conference, Jeremy Marks, Courage UK,  Wendy Gritter, former Canadian Exodus ministry partner and now with New Direction  and John Smid, former leader of Love in Action, a reparative therapy residency program. (The audio is hosted online currently at GCN, a membership site, and the video, when ready, will be linked as here.) The panel selected was an excellent choice. Each confronted the myth of gay to straight  conversion from their own experiences and leadership in the ex-gay movement.
To those that do not closely follow the dialogue and dynamics of the gay and/or Christian issue, the painstaking, almost hour-long discussion of a simple word "gay" may have seemed tedious. The clarification of the language however was core to the issue. Being "gay" as a choice or behavior versus being gay as a part of innate sexual orientation is the single largest determining factor in the US for the extension of civil rights to an entire class of people. There are about 19 million people in the US alone from whom equality is withheld based on the understanding of the word "gay".
If you believe being gay results from: unhealthy family dynamics, destructive early sexual imprints, "rebellion against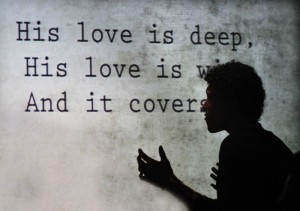 God" or choice, then you are likely to attach "sin" and "immorality" to the word "gay". Exodus, who has clearly built immorality into the meaning of the word "gay", has been effectively poisoning the entire Christian culture in the US, and now worldwide,  with the pressure, hope, call for and "benefits" of change in sexual orientation of the glbt population. We can talk all around the edges of this issue, but until we get at the core, the dirty, stinking, rotting core of the lie, we will be tossing rocks at the offenders and setting up camps on either side for the triage victims.
What unfolded on the stage at the GCN conference was not the result of one phone call or a chipper e-vite. Justin first went to the Exodus Freedom Conference in June and what followed were months of relationship-building followed via emails and phone calls. Alan clearly must have sensed Justin's integrity to consider accepting the invitation to appear with panel of former ex-gay leaders in a public, recorded forum.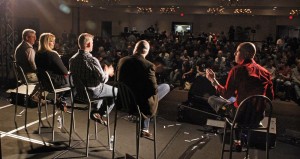 A public forum has both benefit and risk. Transparency and accountability are both important. Alan Chambers has a well-deserved reputation of speaking to the Exodus supporters and the straight church, and then toning it down when speaking to  outsider cameras and audiences; he would make a fine politician.  Although Alan says Exodus is no longer using the "change is possible" slogan, the message is certainly deeply entrenched in the church and clearly messaged in their website:
"Freedom from homosexuality through the power of Jesus Christ"
They help people "walk out of their homosexuality", tell them there is "a life beyond homosexuality", "heterosexuality (is) God's creative intent for humanity", "homosexuality is outside God's will",  and there is "freedom to grow into heterosexuality".
They assure people that "same sex attractions do not have to be a life-defining issue" and many say "their tastes have changed" and "thousands of individuals show their efforts to change sexual orientation can be a productive and significant success" and the homosexual "can experience freedom".
"Exodus affirms reorientation of same sex attraction is possible." and they "make it clear that homosexuality is a sin".
THIS is the message the church hears, THIS is the message parents with gay youth hear, THIS is the message gay people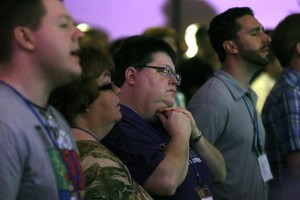 struggling to serve God hear. THIS is the message wound up tightly in forty years of church and politics and lives and families. And, it is a lie. Alan Chambers, President of Exodus, sat on a stage in front of hundreds of gay Christians and their allies and families and said:
The majority of people that I have met, and I would say the majority meaning 99.9% of them have not experienced a change in their orientation or have gotten to a place where they could say that they could  never be tempted or are not tempted in some way or experience some level of same-sex attraction. I think there is a gender issue there, there are some women who have challenged me and said that my orientation or my attractions have changed completely. Those have been few and far between. The vast majority of people that I know will experience some level of same-sex attraction.
Although we were asked to submit questions earlier in the day so that all the questions came directly from the stage, there was only time for one pre-written comment. It  involved reparative therapy treatment for gay youth pressured by parents and churches to seek council. Many Exodus member partners do promise change . The horrific spiritual and emotional abuse imposed by unlicensed counselors is driving youth to depression and suicide, and families to destruction. John Smid recalled a time when Love in Action was under tremendous public pressure and he went to Exodus and received no help; they were not trained, nor were they expert at youth counseling and could not help Smid. Being gay was treated/is treated as a behavior akin to the treatment of addictions, a deception at the core with non-effective "treatment".
Smid called upon Alan Chambers and Exodus to stop immediately the practice of pressuring gay youth to enter reparative therapy for sexual orientation. Alan responded he agreed that "a child should not be threatened with the withdrawal of financial support", but intimated that Justin, not being a parent, did not understand that a parent "would do what it felt right to do as a parent." Well, my goodness, if I had been raised in the Evangelical church in the last forty years, had a gay child and went to the Exodus website, I too might think the best I could do for my child is to help change him. It does not seem possible to hold both the knowledge of "change is possible" and "the majority  meaning 99.9% of (people) have not experienced a change in their orientation" within the same organization.
Alan, throughout the dialogue, referred to his identity in Christ, his self labels, his own choice to eschew being "gay-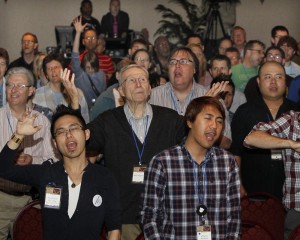 identified". Alan Chambers, the man, the Dad, the husband can view himself in any way he chooses. He was there as the President of Exodus International, representing the largest gay reparative therapy organization in the world. The organization he leads is deceiving the church, families and glbt Christians into believing that not only is homosexual sexual orientation not inherent, it is changeable. The stinking lie at the core of this issue needs to be completely unwrapped from the holy garbs the church and Exodus have shrouded it in, laid out on the table and left to die.
I do understand that there was risk associated with bringing the most public face of the abuser into a safe conference setting where ex-gay survivors are in attendance. A letter had been sent to all conference registrants eight days before the conference to warn that people from Exodus might be  present since Orlando is home to Exodus. Not one registrant called the office to express concern. Justin was prepared to refund not only conference fees, but air fees as well to keep GCN members safe.
After the morning session, where we were all told about the evening panel, a few of those who have suffered the immense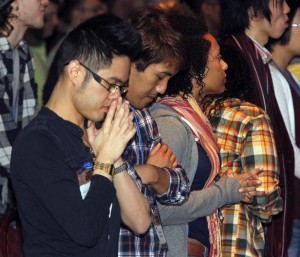 pains of Exodus and other reparative therapy expressed great anguish over the decision to have Alan Chambers, and even John Smid, at the GCN Conference. Counselors were made available onsite for those who did not want to or could not attend this optional event. Many have complained that the counselors were offered as an "afterthought". This is true; it was not pre-planned when Alan was invited. But, which one of has not been "rescued" by others when we have not wisely seen risk from every angle? We love to tell the "miracle" stories of God's provision, do we not? Can we not see His hand in this as well?
Many ex-gay survivors who were not at the conference reeled in pain and reaction knowing that Chambers had been welcomed. That is understandable. A few have discounted those reactions saying they have no right to express anger or feel pain since they were not in attendance.
Abuse victims and those who suffer Post Traumatic Stress Disorder (PSTD) would understandably have been triggered by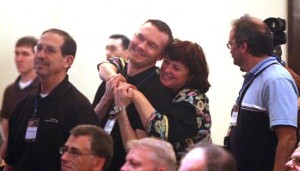 this event. The "surprise" of it and the "not knowing" are button pushers for PTSD sufferers. Those of us at conference heard the full explanations and options of support for the evening, those off-site, did not. Be gracious with them, they had no warning and, their suffering is real. Any person who needs help navigating this deep and real trauma may find help at Beyond Ex-Gay.
Some have complained that there was not a long advance warning that Alan Chambers would be on a panel at the conference; he only confirmed his attendance two days prior to the panel discussion.  Publicly announcing the possibility of his attendance could well have caused a "media event" exploding into far more egregious privacy issues for those at the conference. A large portion of attendees are still closeted in some aspect of their lives and even photos of them are banned. The additional and intentional badge checks at the door before the evening session increased security; no outside media was allowed.
The gracious, hospitable, brave, prophetic action of Justin Lee, Executive Director of The Gay Christian Network,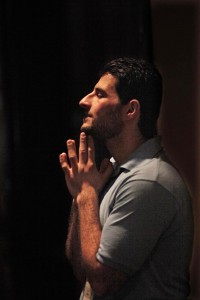 exemplified not only the spirit of  Christianity, but the graciousness I personally find so prevalent in the gay Christian community. He ended the exchange by stating:
These issues are important to us and to the lives of so many people. The audience is not friendly to your message. That means a lot to me and I appreciate you as a brother in Christ even though we disagree in so many ways. I want to end on a note that I think I've been clear about where I disagree, but we agree that ultimately our goal is to glorify Christ.
Alan stayed for another one and a half hours listening to people. Many were able to find closure by telling him directly what pain Exodus has caused in their lives. No, he did not apologize or take responsibility, but forgiveness on our part is not conditional on the other asking for it. Healing for ourselves, however, does come from forgiveness.
I took about ten minutes with two of my Board members of Canyonwalker Connections to address the concerns I have that Exodus do not actively enter the attack on the transgender community that some in the church are clearly launching. There are statements on the Exodus site offensive to the transgender Christian community. Board member, Lisa Salazar, a transwoman, gave Alan her book "Transparently" and spoke with him too on trans issues. Finally, I asked for the commitment from Alan that I be allowed to attend the annual Exodus conference in June. I was uninvited to the June 2011 conference for fear of my presence there.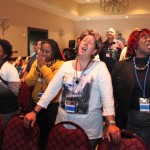 I hope that, on reflection and as time passes, the many concerned parties in this historic cross section of people and ministries will be able to see the profoundly important, publicly transparent shift that occurred. The stinking lie of gay as a choice, gay as a sin, gay as an option, gay as immoral has begun its overdue death. I do not know what intentions Exodus has for its personal rebranding. I hope to see them either be honest about the message from their leader's mouth or bring their website, resources and member organizations into alignment with what was publicly expressed by their leader.
The message to the church, in particular the Evangelical church, needs to be loud, clear and honest: gay people are part of God's creation and they can indeed not only access Him and His grace in full equality, but should be welcomed with full inclusion into the churches. The created lies have divided the body for too long.
I applaud Justin Lee for taking the initiative to seek out relationship, establish a trusting, productive dialogue over the past six months and ultimately, and  invite Alan Chambers to a transparent public venue of accountability. Now, the Christian community, including its gay, lesbian, bisexual and transgender members, needs to ensure that  man's tangled mess of lies and systems falls and Jesus' beauty of justice and equality rises.
Thank you to Rick Wood, Milwaukee  Journal Sentinel, for all the photos
Comments
comments