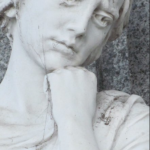 I get a lot of mail. Occasionally, the juxtaposition of incoming messages solidify, once again, why I am dedicated to educating and engaging the conservative church on equality and full inclusion for gay, lesbian, bisexual and transgender Christians.
Yesterday, there were two notes sitting in my "other" box on Facebook. One was from a youth pastor and worship leader of an evangelical church in Ohio. We had both posted on The Gospel Coalition website responding to "What Sex Trafficking and Gay  Marriage Have in Common." * In the article, the writer reviews David Platt's theological belief that same-sex marriage and sex trafficking are equally evil and dangerous to the undermining of the Gospel.
I like David Platt's unique and quirky preaching style and raw messages, most times. On this issue, not so much. In my comments, I expressed the belief that one day, the Southern Baptist Convention would, just as they had in the past with their racist attitudes, see their errors on condemning homosexual orientations and same-sex marriage.
Pastor Adam took me to task. He has been to seminary. I have not. (But, I did go to to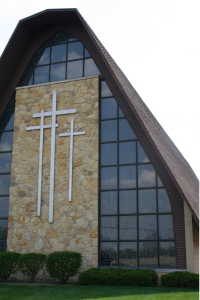 engineering school and still use my bridge-building and dealing with peoples' poop skills  😉 ) In his black and white ideology of A or B, clearly, I know very little and am wrong. I countered him, writing that the issue is far more complex than A or B, and is entangled in history and culture. I suggested he read "Walking the Bridgeless Canyon" to understand the width and depth of the issue.
Then appeared his note in my inbox.
I am the fellow "arguing" with you on the TGC. I am not willing to actually purchase your book, but I am willing to read and write a review on my blog and Amazon if you provided me a copy. I feel you have not currently offered any evidence for your position I am open to studying what you have researched in a different format and interacting with it in that way.
I checked out his blog. I saw no interaction in any of the recent dozen posts that I scanned. I told him, "No." He expanded and wrote that he saw my suggestion to read the research in my book as "self promotion" and not worth the money to read the research. After all, what would I have to offer?
I could normally just move along into my day leaving Pastor Adam in his religious arrogance and sureness, but then, I opened the next note.
It was from JR, a twenty-ish young man from the Philippines. He had spent several hours the day before watching video on my Youtube station. Then he wrote to me to thank me for:
making me reconsider about my sexuality as not a sin. I watched your videos numerous times and I can't explain how overjoyed I was watching and listening and I am still overjoyed. Thank you and God bless you so much.
Making space for these opposites in my heart is usually easy. I get these extremes of mail, and far beyond them, regularly. This is the work I have dedicated my life to doing. Yesterday, however, the arrogance on one side with its worldwide impact, and the individual longing for hope on the other crashed inside me.
I am in the process of moving Canyonwalker Connections in a wider direction in the coming years to educate and engage within the conservative church. I am spending time with other folks thinking and planning. The proof of need for such efforts was, once again, right before me, screaming for action.
On one side of the chasm are many evangelical and conservative preachers and leaders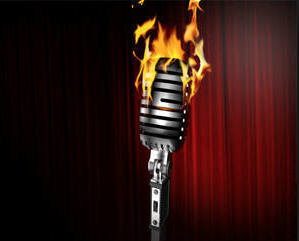 who are sure they know God's heart and mind about sexual orientation and gender identity by reading the millennia-old texts interpreted through modern lenses cultural and political lenses they are not even aware have influenced them. They don't want research or a different view of Scripture.
They are sure.
This need to be sure is arrogant and prideful.
My friend, Brett, an evangelical pastor, who is on a journey to research and get to know LGBT Christians and their stories, says it well.
I find it difficult to dialogue openly about LGBT issues in the Evangelical Church for several reasons. The first is the high value placed on certainty. More than anything, many evangelicals need to be right. They need to know without a doubt that they are on God's side of an issue. They often state that the Bible is "abundantly clear," even when it is not.

Evangelical Christians have difficulty living in the tension of an issue even though that is where the greatest amount of spiritual growth occurs. Rather than live in the tension of open dialogue where we might learn from one another, people will fall on one side or the other—either keep LGBT people out of our church, or simply affirm everything. When straight and gay people have to work out their faith side by side, there is discomfort. However, it's the only way to learn and grow.
I responded to JR yesterday and asked it I could send him a book. Thinking I was asking him to pay for the book and the cost of sending it, he said the cost was too high for him on his teacher's salary, but if he did have it, he would read every page of it.
Then he told me more of his story.
Just last week I confessed to my church disciples and one of my leaders about my struggles. The answer that I just received from them was disappointing. They said I was just confused and that I have never found the right girl.

I am really in the verge of loosing myself and a lot of times I tried to kill myself. Just last year, I bought a poison for rats and tried to put it in my drink because I cannot take it any longer.

Now I have lost support from my friends and from my church leaders. Thanks maam for all the encouraging words coming from you. You were used by Jesus to lift me up. God bless you so much!
The arrogance and pride of leaders who know what God says about "them" versus the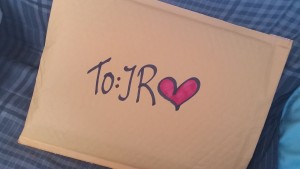 desperation and isolation of those who hope God loves them can be maddening.
Some days, my heart can barely contain the anguish of arrogance and pain.
JR's book will be on the way to the Philippines tomorrow.
***************************
*The title of the post has since been changed to
David Platt on How the Gospel Frames the Social Issues of Our Day." Good move.
Comments
comments