Crowdfunder on FUNDERway: Program December 2013 to January 2014

*********************************************************
PURCHASE/PRE-ORDER  Walking the Bridgeless Canyon | Repairing the Breach between the Conservative Church and the LGBT Christian Community
In order to better assess the intersection of sexual orientation and faith,"Walking the Bridgeless Canyon | Repairing the Breach between the Conservative Church and the LGBT Christian Community" carefully separates layers of science, culture, history, psychoanalysis, politics and religion for investigation. As with cataracts that blur vision, stripping away the layers allows for a more accurate inspection of this most critical issue within the conservative church.
Walking the Bridgeless Canyon is an excellent and practical examination of Bible verses related to same-sex behavoir and marriage, along with insights on reparative therapy, mixed orientation marriages, gay and transgender youth in churches, the AIDS crisis, revival in the lesbian, gay, bisexual and transgender church, and finally the challenge of "now what?"
Baldock, an heterosexual Evangelical Christian addresses the book to her "tribe." With an engaging and accessible tone, the author invites conflicted Christians to a holistic look at the influences and influencers that have helped shape cultural and religious views of gay and transgender people, particularly within the conservative Christian church.
*********************************************************
Walking the Bridgeless Canyon — How I Became an Advocate to the LGBT Christian Community
"I was wrong."
No one enjoys having to say those words.
Even worse: "I've been wrong for years. For decades."
It's humbling – I know from personal experience. But it's better to find out than to live the rest of your life, not only having wrong beliefs, but also allowing them to affect the way you live your life and treat others — ultimately doing harm to your family, friends and the people around you. [Continued . . . ]
*********************************************************
Walking the Bridgeless Canyon Video Series
The questions and responses are directed to the middle of the conservative Christian church.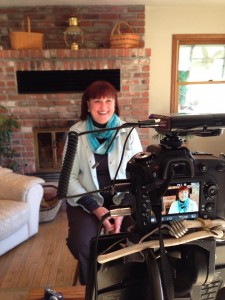 You may find it helpful to share these videos with friends and family that are not accepting or affirming. I wish I had had this information ten years ago; it would have answered so many of my questions. It is my hope that this series will bring understanding in an arena where there is an abundance of myth and misinformation. [Continued . . . ]
 *********************************************************
Publishing with Canyonwalker Press
Are you thinking about finally writing that book you've always dreamed of authoring? If you are already working on your book, how do you publish and position it to bring attention and interest? Are you wondering how to get your book distributed more widely, in bookstores, and even other countries?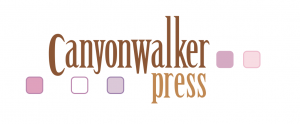 The key to a successful book is creative and dynamic strategy. CanyonWalker Press LINK has teamed up with an established book publishing consultant and publishing company, not only to publish the soon-to-be-released Walking the Bridgeless Canyon | Repairing the Breach between the Conservative Church and the LGBT Christian Community LINK by Kathy Baldock, but also a range of other books that foster equality, diversity and advocacy. [Continued . . . ]
Comments
comments