Canyonwalker Connections serves 30,000 to 40,000 readers who come to this  blog monthly for education, encouragement and
engagement.  The advocacy work done by Canyonwalker Connections is not only a passion; it is my vocation.  I cannot accomplish the work of advocacy for gay, lesbian, bisexual and transgender Christians without the assistance of supporters.  There are many ways to support Canyonwalker Connections;  perhaps you would consider coming along on this trail with me.
Now that Canyonwalker Connections is officially an IRS tax exempt charitable organization (Entity # E0301481011-7, registered in the State of Nevada), we will be seeking grant funding as well. All cash donations or donations in kind with a cash value are tax deductible. Tax receipts are issued at years' end.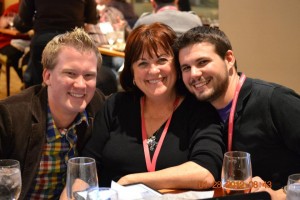 Because doing the work of advocacy IS my full time occupation, donations are needed to cover monthly expenses; the financial needs are $2,500 per month. With additional funding, I can hire an assistant to help with correspondence, editing, letter writing and phone calls and general office work.
I am finishing the outline of a book, then doing a final write, anticipating it to be ready in November 2012.  One last piece of experience I need for the book is participation in ex-gay/reparative therapy so I will be going to the Exodus Freedom Conference in June.
Listed below are the specific travel needs expenses through January 2013. If one of these events "speaks" to you, perhaps you will consider sponsoring all or part of it. The planned trips and costs:
SpiritFest ( a gathering of gay Christians in Austin, TX) where I connect with believers and pastors. These connections are essential to the work I do. Needs: Airline miles or $325 fare, plus hotel, conference fees and expenses $475 plus air.
Montana Pride–I will be going to Montana for one week to reach out the the local community in radio, TV and public meetings. Along with a local event organizer, we will  be conducting several opportunities during Pride to help the GLBT community reconcile faith and orientation. We will be building a process and model for other Pride Events to use in reaching local faith communities, and help the GLBT community reconnect or stay connected to faith communities if they desire.  Costs: Airline ticket or $350 and expenses of $300, totaling $650
San Francisco Pride–annual outreach at Tranny March, Dyke March, Civic Center with Freedom in Christ Church, SF Pride Parade. I drive to this event each year.  Low Expensed $275
Exodus Freedom Conference–yes, really. I was uninvited last year and have been assured I am welcome this year. In St. Paul. I have been given the airline ticket already. The conference fees, hotel and food total $727
Colorado Springs Pride –Yes, right there in Evangelical "Rome" . Airline ticket or $400 and expenses of $650.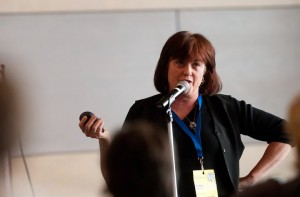 Gay Christian Network Northwest Gathering–Airline ticket or $250 plus expenses of $400
Charlotte Pride and standing against "God Has a Better Way" action, local PFLAG,  and churches –Full week— Airline ticket or $300 and expenses $850.
Atlanta Pride Airline ticket or $500 and expenses ( I have friends to stay with there) of $250.
PFLAG Greater Boston Area Outreach to Divinity Schools — Airline ticket or $500 and expenses of $675.
Gay Christian Network Conference in Phoenix, AZ. Airline ticket or $225 and expenses $560.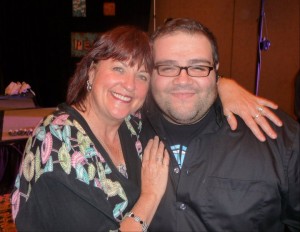 The National Gay and Lesbian Task Force Annual Conference–in Atlanta. Airline ticket or $525 and expenses $750.
Any other airline tickets will allow me to go to key cities and churches to have face to face conversations with pastors and ministry, family group leaders. I also overlap and visit PFLAGS and Gay Straight Alliances in local schools. .
Other needs:
A Kindle.  I read a lot.  I have been TV-less for almost seven years.  I am a regular university library user, but some of the information is not housed there.  Which brings up the next "oh please God, let me have . . . " item . . .
Amazon gift cards.  Books, information —- I am a sponge and thrive on resources by my desk.
Software for accounting for a tax-exempt organization.
Non-tangibles:
Grant Writers–HELP!!!! I need your input and skills!
Connections, especially with pastors that are willing to dialogue about glbt Christians.  I will treat each reference respectfully and I am strong yet humble in this conversation.  I prefer Skype to phone and phone to letters.
Speaking engagements in your churches, conferences, podcasts, interviews, youth groups, GSA's, PFLAGS and interest groups.  I am a very comfortable speaker.  It is my strongest position of influence.  I enjoy public speaking.  I don't even need to picture people naked; I genuinely enjoy the face-to-face process.
A person willing to help get my work out to new sources: a PR-type person who will work to advance my voice into new markets.  Some of you do this professionally.  I need you!  I have a unique voice in this arena and it needs to be heard more.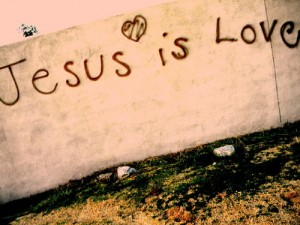 I have an excellent BOARD  behind me and I need all the above help to be effective.  There is no question that I am called to this work and I am very aware and humbled by the clear knowledge that I cannot be effective without the help of many others.
If you know me personally, you know I am passionate about this work and driven by the Spirit of God.  Help me do the best work I can.  It is a key time in the history of civil rights and in the history of the Christian church. Come with me, be alongside me and help me.
Thank you,
Canyonwalker, in that middle place trying to bring grace and understanding
Kathy Baldock
There is also a Giving Program so that someone may give a gift to the work on Canyonwalker Connections in your name.
Comments
comments