THERE IS A 24 HOUR SALE 12/17 noon to 12/18 noon ET
Register at https://gcnconf.com/register and use Code SAVE35
The annual Gay Christian Network Conference brings over 1500 Christians of

all ages and backgrounds together for support, engagement, and more. This year, discover what's next for the LGBT faith community—and for you.
If you are a parent of an LGBT child — please consider coming to find excellent ways to support your child and to connect with other parents. Last year, there were over 125 parents in attendance.
If you are a pastor or church leader and are wondering how you can better understand the intersection of faith and sexual orientation and gender identity, please join us. There is protocol in place to protect your decision to attend (you will not appear in any pictures or video.)
This is my TENTH year attending. The conference attendance was under 200 back in 2007 in Seattle, WA.
So, join us in Houston, TX from January 7 -10, 2016.
Key note speakers: Allyson Robinson, Broderick Greer, Misty Irons, and Justin Lee. Friday night concert with Mary Lambert.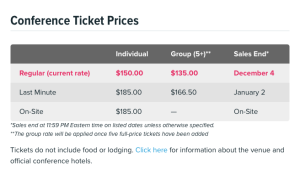 Register HERE.
Comments
comments