This guest post is written by Yvette Cantu Schneider, a former policy analyst for Family Research Council and former head of Women's Ministry of Exodus International. In a public declaration for GLAAD in July 2014, Schneider denounced reparative therapy and the work of anti-gay policy makers. Schneider will be the new Director of Advocacy and Policy for Canyonwalker Connections.
Because several states are hoping to join New Jersey, California and the District of Columbia (1) with their own restrictions on reparative therapy for minors (2), insights from a former member of conservative policy groups carry significant weight.  

* * * * * * * * * * * * 
When I was in my twenties, I was told I couldn't be gay and a Christian. If I wanted to be considered for leadership positions in the church and to be viewed as a "good" Christian, I was expected to deny any romantic feelings I had for another woman and focus my attention on serving God.
I had only been a Christian for a few months, yet the message was clear, something was wrong with me.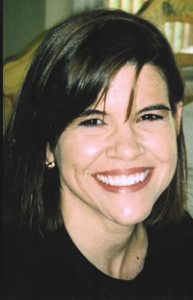 A pastor's wife said that because of my lesbian past, I needed to be under "quarantine." I should leave the house I shared with several other young women in the church only to go to work and to the grocery store. The rest of my time, I was to spend reading my Bible and praying. Sublimation was my church's version of conversion therapy.
Several years later, when I worked as a policy analyst for Family Research Council, a group of us so-called "ex-gays,"(3) and therapists from NARTH (National Association for the Research and Therapy of Homosexuality), picketed the American Psychiatric Association's (APA) annual conference in Chicago. We held a press conference. During it, we called for the APA (4) to reconsider its stance on the validity of conversion therapy, and further, to admit people can change their sexuality from gay to straight.
Dr. Robert Spitzer, a key player in removing homosexuality from psychiatry's Diagnostic and Statistical Manual-III in 1973, met us on the sidewalk where we were marching with signs. Spitzer agreed to conduct a study of "ex-gays" to see if any of us had truly changed our orientation.
I, and many other "ex-gays" I know, participated in the Spitzer study that NARTH, and others, still tout as proving sexual orientation is changeable. (5) Since the Spitzer study was released in 2001, several "ex-gays" have come out as either gay or bisexual.
I haven't met anyone who has changed from gay to straight who also doesn't have a vested interest in saying they have changed orientation. Some are ministry leaders who would lose their income. Others are trying to pass as straight to avoid potential ostracization from their friends and families. Still others believe God would reject them for being gay. So they live in constant fear and self-loathing.
We've heard that state-proposed conversion therapy bans deny people the right to personal choice. The bans we're talking about, however, are intended to protect children from a practice that has been deemed ineffective and damaging by every major medical and mental health organization in the country. (4)
Parents, concerned for the well-being of their children, place their trust in mental health professionals who they believe have their child's best interest at heart. This leads me to wonder what the motives are of mental health professionals who do engage in conversion therapy.
If, like other medical health professionals, they follow the credo primum non nocere (first, do no harm), why do they engage in a practice that has never been proven to work, and has been declared dangerous by licensing mental health organizations?
While on staff at Family Research Council, it was my job to battle against LGBT rights. During that time, I was asked to speak at NARTH conferences on two separate occasions. At the first conference, along with two other women, we spoke to the mental health professionals present about how we had changed. We told them what we were like before, what we were like now, and what had worked for us.
One of the other women worked for Focus on the Family, a large and influential Christian ministry led by Dr. James Dobson. Neither me nor the other women presenting had seen a mental health professional to change our sexual orientation. Yet, we were offered to mental health professionals as "success stories" for conversion therapy.
We spoke again at the second NARTH conference. Aside from our stories, there were no testimonials by people who had changed their orientation through therapeutic efforts, nor were successful case studies presented as proof of change.
I recently spoke with a 24-year-old who has been trying to change her sexual orientation. She told me about an exchange with a young woman she likes, "I just told her again that I'm too conflicted and we can't date."
For years, she hasn't had a relationship with anyone, but not because she isn't interested in being in a relationship. Though not attracted to men, she's been told throughout her life that being attracted to women means there is something wrong with her.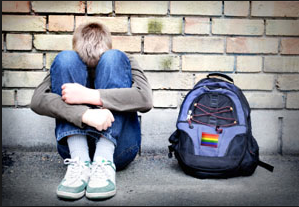 Is this the type of society we want? A society where people are made to feel that something is wrong with them when they love someone of the same sex? Do we desire a society where gay people feel they need to marry someone of the opposite sex and engage in a ruse in order to be accepted?
In April 20105, a spokesperson for the White House opened a press release supporting a ban on conversion therapy for youth by saying:
Soon, perhaps, he will decide it's time to let the secret out. What happens next depends on him, his family, as well as his friends and his teachers and his community. But it also depends on us—on the type of society we engender, the type of future we build.
Children need love, support and caring from their families and from their community, not judgment and rejection. We should not be sending them the false message that they aren't good enough, or that there is something wrong with them, and that they can and should change.
What kind of society will we be if we fail to support those who need us most?
* * * * * * * * * * * *
(1)  In 2012, California became the first state to protect LGBT youth from dangerous and scientifically discredited efforts by state-licensed therapists to change their sexual orientation or gender identity. This law (Senate Bill 1172) prohibits therapists who are licensed by the State of California from trying to change the sexual orientation or gender identity of people under 18. In 2013, New Jersey enacted a second law (Assembly Bill 3371), and, in 2014, Washington, D.C. enacted a third. Source http://www.nclrights.org/bornperfect-the-facts-about-conversion-therapy/
(2)  Laws passed in California, New Jersey, and Washington, D.C., as well as bills introduced in many other states, prohibit state-licensed therapists from engaging in scientifically discredited and dangerous practices that try to change a young person's sexual orientation or gender identity.
The laws describe these practices as "sexual orientation change efforts" (SOCE), which is the scientific term used by the American Psychological Association and other groups that have warned patients about these dangerous practices. These laws provide that state-licensed mental health providers may not engage in sexual orientation change efforts with a patient under 18 years of age.
The laws define "sexual orientation change efforts" to include any practices by mental health providers that seek to change an individual's sexual orientation or gender identity. This includes efforts to change behaviors or gender expression, or to eliminate or reduce sexual or romantic attractions or feelings toward individuals of the same sex.
The laws also state that the regulated practices do not include therapies that provide acceptance, support, and understanding of clients or the facilitation of clients' coping, social support, and identity exploration and development, including sexual orientation-neutral efforts to prevent or address unlawful conduct or unsafe sexual practices. They specifically exempt therapy designed to aid a person in a transition from one gender to another. Source: Ibid.
(3) "Ex-gay" is a term used for those experiencing homosexual attractions who choose to go through reparative therapy or behavioral change therapy and subsequently identify as no longer gay or even heterosexual in their orientation.
(4) Reparative therapy is not endorsed by any of the following organizations: American Academy of Pediatrics, American Psychological Association, American Psychiatric Association, American Medical Association, National Association of Social Workers, National Association of School Counselors, National Association of School Psychologists, American Academy of Physician Assistants, American Academy of Family Physicians, American College of Obstetricians and Gynecologists, American College of Nurse Midwives, American Counselors Association, American Medical Student Association, World Professional Association for Transgender Health, American Academy of Family Physicians, American Public Health Service Association, National Commission on Correctional Health Care, American Physical Therapy Association, or the World Health Organization.
(5) Spitzer later dismissed and apologized for his biased findings in his study. He used a targeted group of "ex-gays" whose livelihood and reputation depended on the answers they gave to the survey. Also, the survey controls were scientifically weak. http://www.huffingtonpost.com/2012/04/25/robert-spitzer-ex-gay-psychiatrist-apology_n_1453570.html
Comments
comments