This is a more personal post; I tend to stay away from "me" and focus on the issue of equality and inclusion. The past five weeks have been a time of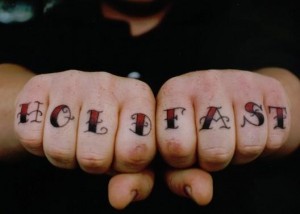 unusual sadness; it has felt like a dead weight often too heavy to lift. I've spent hours on my hike spinning it around, trying to make sense of it.
The landscape in the dialogue of equality is getting meaner. Much meaner. Rather than becoming more gracious to people that have been excluded and discriminated against, the religious right seems to be doubling down in anger and fear. Behaviors that have no hint, no scent, no resemblance to the Savior that I serve are being validated as work in the Name of a Holy God.  And, many of the gay, lesbian, bisexual and transgender people that have for too long been discriminated against are rightly growing in frustration.
And, it feels so deeply, deeply grievous to me.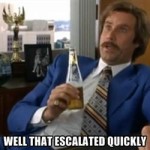 In mid-February, a local church used five security guards to escort  throw me out when I stood to make a one and a half minute statement about the damage of reparative therapy on their gay youth. Even though they fully knew the exact wording of the statement beforehand, all I was able to say was my name before they reacted in fear. In the State of Nevada, their action is considered battery and assault. Although they have internally acknowledged overreaction, they have not apologized to me.
Two weeks later, I discovered the identity of a cyberstalker that had tormented me with twenty videos on Youtube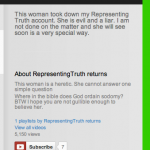 over twenty six days; he is a pastor and was about to restart his me-directed vendetta. I spoke to the Senior Pastor about the assistant pastor's actions and behavior. "I'll get back to you," he said. And, he hasn't.
You can only imagine the ugly mail I get, if you can, then double it, maybe triple it and you might be closer to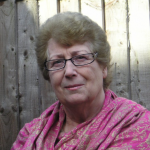 the actual amount. Almost all of it just goes right on by me. One this week fell into to this "profoundly sad" slot that I've been in. Ruth is no one in particular; hundreds of people like her write to me. She is an older woman from the UK and a Lay Reader at a Church of England community. She was not content to "tell" me how wrong I am; she was suited up and marching down that rutted trail of obsessed fundamentalists that I well recognize. [Personal to Ruth–please move on and stop emailing and posting on my blogs. I rightly assessed you.]
What convinces this church, this pastor, this woman that their need to "truth tell" can push through and destroy the boundaries of kindness, peace, appropriateness, integrity and Christlike behavior?
I would so like to report that there is a mass movement of people within the conservative church that understand the difference between their comforts being challenged and the civil rights of gay, lesbian, bisexual and transgender Americans. It would wondrous to announce a groundswell of people discerning the concepts of humility and service to their gay, lesbian, bisexual and transgender brothers and sisters in Christ.
Sadly, I am seeing a digging in and a striking out; the "rules" of Christian behavior are being trounced.  Arrogance and aggression are commonplace.
I have been saying this for sometime now: over the next few years in this arena, the loathsome lack of grace within the Christian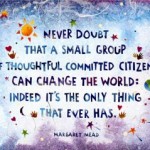 church will be plainly seen. Oh, there is so, so much good in the people of God too. Unfortunately, on this issue of faith and sexual orientation, the silent middle is being swamped, for now.
I hiked with a friend over the weekend. She was once a hardcore Jesus chick, but not anymore. The people of the Law disgusted her. She told me, "You know why I want to spend time with you? Secretly, I want you to convince me to be a Christian again."
It has been a tough few weeks of enlightened clarity looking into the face, heart and soul of aggressive discrimination. People are digging in for a battle, getting tougher and doubling down on Law.
What has been gnawing at me is the blind arrogance from people charged to love and serve. In their efforts to be so freaking holy by the terms they create, they are driving people away from God. Churches do it, self-appointed Youtube Gatekeepers of the Kingdom do it and little old ladies in England are complicit in it. It is rampant in the Christian church.
It is impossible to ignore the enmity from this front row seat. Thank you God that I know the end of this scenario. I know the God I serve always stands with the oppressed.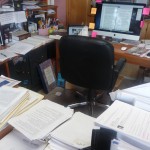 I've been writing a book; the working title is "Walking the Bridgeless Canyon" and it will surely have some catchy and poignant subtitle. I believe it will be an influential message  targeted to the center of the discussion of the inclusion and equality of lesbian, gay, bisexual and transgender Christians in the church. The backlash on my personal life will be significant; I will loose more friends and be in the spotlight of growing numbers of ultra-conservative Christians who are convinced I am a tool of hell in service to the blackest of the darkness they can imagine.
The only productive response I have is to put on all that gear listed in Ephesians 6, move forward and double-down on grace.
The day is coming when gay, lesbian, bisexual and transgender people will be fully welcome in the House of God.
Hold fast to that which is good. The last of the crumbling walls and rubble is being cleared off the pathway to the Throne of God.
Comments
comments