Transgender 16 year-old Leelah Alcorn stepped in front of truck on an Ohio interstate at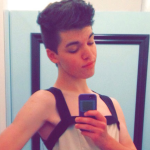 2 a.m. on Sunday morning, December 28th. She left behind an explicit explanatory note on her blog, which auto-posted after her death.
The two-part post describes the root of Leelah's despondency. From the age of four, she had sensed she was a girl trapped in a boy's body. At 14, she finally identified a name for it — transgender. She shared her "cries of happiness" at this discovery with her mother who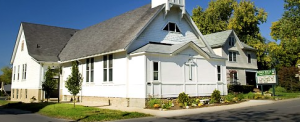 "reacted extremely negatively." Under the encouragement of their church, Kings Mill Baptist Church, Kings Mill, Ohio, Carla and Doug Alcorn took their transgender child to a Christian therapist, not for depression, but to stem their child's "gender confusion."
(UPDATE 1/02/15: The family left KMBC  1 1/2 years ago and moved to Northeast Church of Christ, Cincinnati where they were counseled by Timothy Tripp, MS.)
The day after her child's suicide, Carla Alcorn posted the following on her Facebook page:
"My sweet 16 year old son, Joshua Ryan Alcorn went home to heaven this morning. He was out for an early morning walk and was hit by a truck. Thank you for the messages and kindness and concern you have sent our way. Please continue to keep us in your prayers."
One need only read the public comments online to sense the outrage from many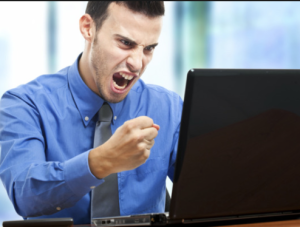 members of the LGBT community and their supporters. Doug and Carla Alcorn, parents of five other children, are being severely criticized for rejecting their child's transgender condition. Their neglect is seen as a major contributory factor of her suicide.
The Alcorns, along with tens of thousands of other parents of gay, lesbian, bisexual and transgender children, though not innocent, are products of a toxic blend of ignorance about human sexuality and gender identity, ideology, and tainted theology prevalent in conservative Christian communities.
We can understand a simple concept –if you grow up in home where French is spoken, your default language will be French. Similarly, when you live in isolated and dogmatic evangelical and Baptists communities, it is likely that your default dogma will mirror such views. The Alcorns too, along with tens of thousands of other parents of gay, lesbian, bisexual and transgender children in conservative Christian communities, are victims of the poisonous and ill-informed teachings from their religious leadership.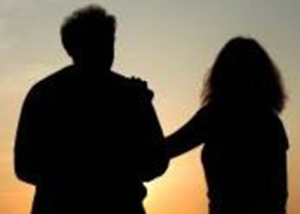 I have compassion for Leelah's parents and family. In time, they will surely be exposed to greater and more accurate information about gender identity. As has happened to many Christian parents who initially reject their LGBT children, the Alcorns may come to realize their complicity in their child's death.
I place greater culpability and thus, guilt, on Christian and conservative leaders who, over the past four decades, have constructed an extreme intensity of cultural and religious discrimination against the LGBT community. With marriage equality becoming a reality, a new generation of religious zealots has increasingly leveled their intolerance against the transgender community. They have taught the Alcorns what to believe and think about their own child.
In October, I attended the Southern Baptist Convention's Ethics and Religious Liberties Conference. I sat in the front row and center during Denny Burk's presentation entitled "A Gospel-Centered Assessment of Gender Indentity, Transgender and Polygamy." Burk is positioned as the go-to teacher/speaker/pastor on all-things-trans in the SBC. He is also the co-sponsor, along with Andrew Walker, of the convention's resolution "On Transgender Identity."
I listened to Burk's vow to and encouragement of others to "tell the truth about what the Bible teaches about gender" asserting that "the Bible put solid ground under us to tell us what it means to be male or female." Burk and the SBC position holds that an acceptance of the existence of a gender identity incongruent with biological sex is a "reversal of Christian teaching of Genesis 1 where God created male and female."
While I was quiet and respectful, I was steaming on the inside. I wanted my obvious presence to mark a record of accountability for the destructive words spoken by Burk to the 1,300 attendees and online audience.
The Bible, simply put, instructs us how to be in relationship with God, and then, how to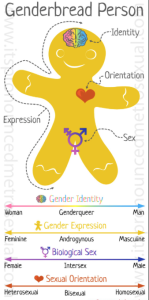 be in relationship with others so that we reflect God accurately. The Bible is not a treatise on human sexuality.
The concept of a person's gender being incongruent with their biological sex has only gained medical recognition and acceptance within the past 75 years. Looking to the Bible for modern understanding and guidelines on gender is far outside the scope of its intent.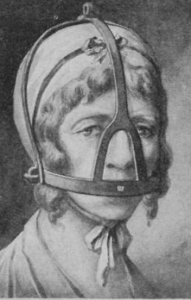 We do not use the Bible to value women or restrict them into roles. Well, most of us don't. The value of women has risen far above that of simply the property of a man and her role has escaped dominant patriarchal prison common to ancient cultures.
We also know that people are not created as male and female only. As many as 1/500 people are intersex, meaning their chromosomes, internal reproductive system, and external genitals are not in full alignment to one sex. There are more intersex people than there are transgender people.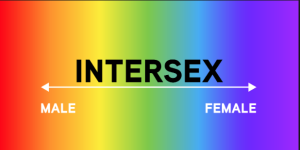 Until the early part of the 20th century, both medical and religious communities called intersex babies "monsters" born as punishment for some "abominable" act. Yeah, we got that wrong. Intersex people are a normal variation within the human population.
Leaders like Burk, who profess to know and then enforce God's dictates on sexual orientation and gender identity, are the overreaching culprits teaching parents to reject their own children. The Alcorns had been encouraged by leaders in their Baptist church to not accept their child's self-identification as female, but to fix their child.
I too have lived in that religious bubble. The Alcorn's world was my world. I believed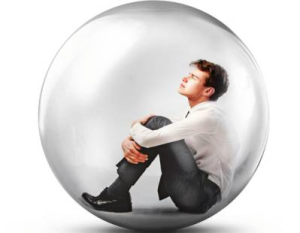 what I was told; I believed what I was told about gay and transgender people was God's truth. I can easily imagine the Alcorns  fully believed they were doing God's best for their son, Josh. I don't believe they were being intentionally evil or hateful.
Yes, when you grow up in a home where French is spoken, you speak French. Naturally.
It usually takes a critical disruption to one's thinking, along with courage, education, and a safe landing place to move out of the toxic soup of religious intolerance. Several high profile Christian parents* of LGBT children have learned this tough lesson.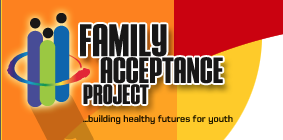 The Alcorn family has lost a child. Sadly, they've probably never heard of The Family Acceptance Project, or the strong research they offer outlining the devastating results on the lives of LGBT youth rejected by family:
They are EIGHT times more apt to attempt suicide than those gay and trans youth who are accepted.
They may suffer depression SIX times more often than those who are accepted.
They are THREE times more likely to get involved in drug and alcohol abuse than those gay and trans youth who are accepted.
They are THREE times more likely to contract HIV and/or STDs than accepted gay and trans youth.
Rather than adding to the burden of parents who are likely already crumbling under  personal tragedy and public attack, it may be more productive to intensify pressure on and speak out against foolish and baseless teaching of religious leaders who think they know the truth of the fullness and beauty of God's creation.
These are the ones who, whether they stand in their pulpits, or teach in Christian universities, or counsel without professionally recognized degrees, or speak from behind microphones online, are guilty of causing Leelah Alcorn's intense pain, desperation, and rejection.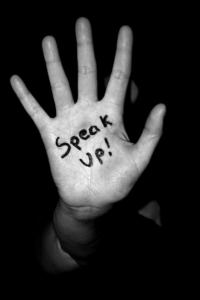 The systemic ignorance of sexual identity and gender identity is destroying people, and tragically, killing children. You can become part of the solution by putting pressure on badly informed leaders.
Speak to them. Correct them. Challenge them. Confront them. Tell them your stories. And pray for them. They too are caught in lies.
*************************
Whether you participate in online social media, or discussion about LGBT suicide, the American Foundation for Suicide Prevention has developed excellent and and safe messaging recommendations for talking about LGBT suicide.
If you, or a young person you know is LGBT and thinking about suicide, please call The Trevor Lifeline at 1-866-488-7386, or the Trans Lifeline at 1-877-565-8860. For adults over 24, call the National Suicide Prevention Lifeline at 1-800-273-8255.
* The Clementi family, the Robertson family and the Wallner family.
Comments
comments