Over one and a half million young people live on the streets of America.

Some are too old for the foster care system and too young to apply for social service.
About half of this group leave homes where they were physically abused, and about 17% left because of sexual abuse.
Approximately 40% of homeless youth identify as LGBT.
Every year, approximately 5,000 homeless young people will die from assault, illness, or suicide.
Homeless young adults are 75% more likely to self-medicate and abuse substances as a means to deal with trauma.
They are likely to engage in "survival sex" to get food, clothes, money, drugs or a safe place to sleep.
Communities are frequently unaware of the numbers of homeless youth living on their streets. Many communities engage in yearly counts hoping create more accurate data used to develop and fund housing and supportive programs for those in need.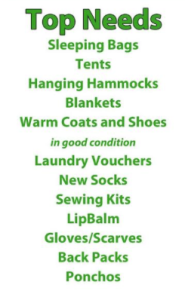 Reno, my home city, is engaging is such a count on Thursday, January 28th. Young homeless youth are encouraged to come to the event with incentives: food, clothing, hygiene items, and services.
There are immediate and ongoing needs in Reno and other communities to serve these youth.
Here are some bigger ticket items NEEDED (either in the form of money contributions or items):
Laundry Vouchers
Sleeping Bags
Tents
Hanging Hammocks
Blankets
Warm Coats and Shoes
New Socks
Gloves and Scarves
Back Packs
Ponchos
Other items can be purchased on an Amazon Wish List.
If you want to contribute money directly, you can do it through the Reno non-profit Build Our Center (personal and great friends of mine).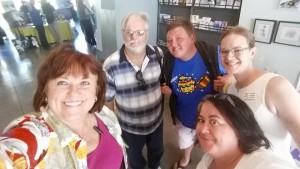 If you are a member of a NoNev faith community and want to serve the homeless youth of our community, please contact Meredith Tanzer (Build Our Center, 775-830-0920). Perhaps as a group you can purchase several much needed larger ticket items.
There are several area drop-off centers.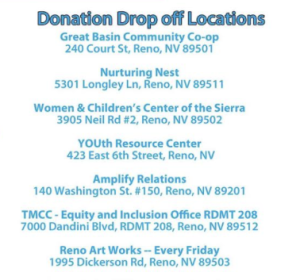 Connect with the effort on Facebook and share the need.
Comments
comments