TO BE  FULLY POPULATED OCTOBER 10TH
DONATION :  I need financial support. How is that for honest and direct? Maybe that is why God lets me work for Him.  The GREAT news: I am writing a book. Go to the DONATION tab on the side. You will receive a tax form at the end of the year.
AIRLINE MILES and AIRLINE PASSES:  I am asking for airline miles and travel vouchers. I will go anywher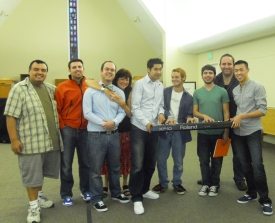 e I there is an invitation to effect change and encourage glbt Christians and families. I know people in most cities — no hotels necessary for me; I stay with friends. Lots of you have airline miles/vouchers, please donate them to me.
Here is my travel freedom wish list:
Go to local support groups of The Gay Christian Network throughout the year
Visit parent groups of gay youth to help them understand faith and orientation
Pride events (at least six cities per year)  for the str8apology action
Denominational conferences
Secular glbt conferences to keep the faith aspect in the equation
Conferences/camp meetings for glbt congregations
Meet with the tough ones, the strongly anti-gay so that they understand the impact of their messages. God opens these doors in incredible ways already. I am sure many of those folks think,  "Oh, there is that pest Kathy Baldock again." I do not dissuade easily.
CONFERENCE FEES
INTRODUCTIONS TO PASTORS/LEADERS:  I write letters, Skype, phone call and best case, visit face to face with church leaders.
SEND ME INFO:  I depend on people being my "personal secretaries". Send me articles, videos, studies, research–whatever you think will help me stay in the loop and get better at understanding.  Info from both sides of this appreciate. Send to kathy@canyonwalkerconnections.com
INVITE ME TO SPEAK:  I am a very comfortable speaker/presenter.  Any mix of audience, and range of age or faith involvement. I am BEST in person because I really do enjoy relationships and engagement.
PRAYERS!!!!:   People are often not very kind to me I want and I need doors miraculously opened!