The first edition for Walking the Bridgeless Canyon — Repairing the Breach Between the Church and the LGBT Community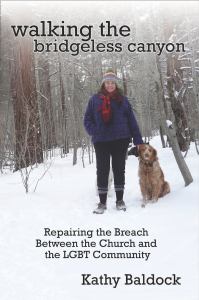 was released without an Index in the back.
The index is now done and attached as a downloadable file. [Trim pages to 5 5/8 by 9 to fit  book]
Additional copies of the book are available at Canyonwalker Press and on Amazon
INDEX for WTBC_Trim_to_5_5-8_by 9.
*********************************************