The issue of gay, lesbian, bisexual and transgender (glbt) Christians in the church has become a polarizing and even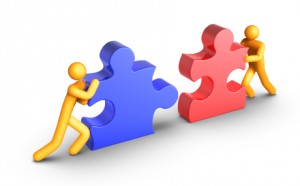 frightening conversation in some faith communities. There are glbt people sitting in virtually all congregations and church youth groups. How is your church addressing this?
A few years ago, when I offered dialogue to 57 local pastors, not one accepted the offer. Now, many pastors and leaders I reach out to, welcome the chance to ask questions and and gain insights.  As we approach civil equality and the inevitable outcome of legalized same-sex  marriage, gone will be the old dictum from pulpits of  "We do not accept people having sex outside of marriage." Same-sex couples will be legally married and families with same-sex parents will be more common.
Gay youth are coming out earlier as positive role models give them the courage, and many denominations are moving towards greater inclusion. Gay and trans Christians are making their presence known within faith communities, asking for a place of safety in which to worship God and follow Jesus.
As a pastor or church leader, you may feel conflicted as to the traditions of the faith and what you are clearly seeing in the lives glbt Christians you are encountering. You may not understand the Bible verses from an affirming point of view, but it is difficult to deny the presence of the Holy Spirit in glbt believers once you get to know them.  It can be confounding to traditional theology.  I well understand this; it experienced this myself in 2006.
I want to offer pastors and leaders a safe and confidential place to have dialogue, ask questions and gain
insights. I have been deeply engaged within the gay Christian community for over six years.  Having come from a completely non-affirming point of view ten years ago, to now educating on the issue, I understand both sides.
Pastors and church and ministry leaders, let me help you with my years of experience and information.  It is often not the reviewing of the 5 to 7 verses that is the content of the conversation, the questions are often far more practical.
If you are seeking to create a safe apace within your church or ministry for glbt believers, this is an excellent starting point.
Let's arrange a mutually beneficial time to dialogue via Skype, preferably, or via phone as a second choice. If you have done any teachings on the issue of homosexuality and the Bible, I would like you to send that link to me so I can get an idea of where you currently are in understanding and teaching.
My desire is to honor God and His people in His house.  All His people.
Email me at Kathy@CanyonwalkerConnections.com
Comments
comments