This is the fourth year that I have asked for help for LGBTQI Russian youth in crisis. A friend with a direct connection to a doctor working underground helping with medical care, HIV/AIDS medication and condoms.
Here is B's request:
Dear Kathy and her wonderful tribe of supporters, friends, allies, all,

For the past three years you wonderful folks have assisted my former wife, a Pediatrician and Surgeon in the Russian city of Voronezh, with contributions in American dollars which has allowed her to continue to treat an extremely small and persecuted group of Russian young people.

All of them are LGBTQ or Intersex and a large percentage of them are sadly HIV+ and have also been forced out of their homes because of the extreme homophobia that rampart in Russian society today.

They survive on the streets staying with friends when they can or bunking up sleeping rough around the city seeking shelter wherever they can.

She and I are so grateful for your assistance in what has now become a holiday tradition that I eternally am grateful to Kathy for sponsoring.

Every year your generosity has grossed around one thousand dollars which has purchased much needed Canadian pharmaceuticals and other medical items for my former wife's "off-the-book" medical practise for these kids. 

So once again, and the holiday season is upon us I am asking again for your help. Please send any money you can spare or donate to Kathy or make it out payable to Brad Averill who is my ex and my guy Friday at the address below. I thank you all so so much.


Brad Averill

4357 Americana Drive #101

Annandale, VA 22003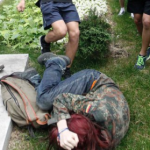 LGBT Russian youth, beaten by vigilantes, are often ignored or emotionally brutalized a second time by police and medical professionals. Often, they turn to Dr. XX for help when they have no other safe place.
Dr. XX runs the underground support system solely on private donations. And that is where YOU come in. Any amount of money is welcome! The Russian economy is tanking and the value of the ruble is dropping; the U.S. dollars go far.
Some of the money will be used to buy HIV/AIDS medication in Canada which will be taken to Prague and driven into Russia. The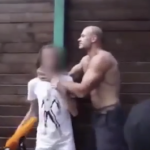 rest of the money is placed into gift cards used for untraceable purchases of supplies.
I know all the parties involved. A layer of secrecy protects Dr. XX, LGBT Russian youth, and my direct U.S connection.
Again, here's two ways to give:
Send checks to:
Brad Averill, 4357 Americana Dr #101 Annandale VA 22003
Or, go to Canyonwalker Connection's link in Paypal on every page of my blog and give via any credit card or Paypal. Mark it RUSSIA in the notes. I will send checks directly to my source on January 1st.
Comments
comments