Exodus International is a "worldwide network of men and women who have found freedom from homosexuality, and the largest
Christian ministry dealing with this topic in the world today."   At 25, Mary was in absolute despair and believed she was alone as a Christian struggling with lesbianism.  She had been involved in several unhealthy lesbian relationships and, convinced God was not pleased with her behavior, she believed in the message and hopeful promises of the Exodus "Change is Possible" campaign which ran in the 1990's until 2008. Mary even appeared in the billboard campaign as a happy, successfully no-longer "gay-identified" woman.
Although she had never been attracted to men, Mary was told by Exodus that she was not born gay; rather, the temptations she felt were her "thorn in the flesh."  The Exodus website claims "one third of the individuals who come to an Exodus member ministry turn from homosexual behavior towards heterosexuality, whether that includes marriage or celibacy in singleness. Another third of the individuals who contact us do return to homosexual behavior and still another third waffle between the two."  Not being attracted to men, Mary therefore concluded she was in the group called to lifelong celibacy.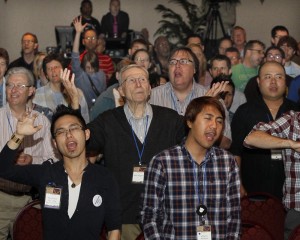 I first met Mary at the 2011 Gay Christian Network (GCN) Conference.  She had come independently, yet affiliated with Exodus, to engage in conversation on the Biblical call for gay and lesbian Christians, as she then understood it.  If they could not achieve heterosexual marriage, she believed they should commit to lifelong celibacy. I lead a workshop for parents, friends and family members of gay and lesbian Christians, and several times made clear my impression of Exodus and reparative therapy (which encourages people to strive for "freedom from homosexuality").  "It does not work," I repeated several times, referring further questions to my friend Darlene Bogle.  Darlene, a former leader of Exodus, had been a spokesperson, author, and trainer for over fifteen years. She was now sitting with her legal wife in the session.
Mary was not pleased with my assessment and confronted–and I do mean confronted–me at the end of the conference.  By her own later admission, she was "forceful, prideful and arrogant," telling me I had the message and effectiveness of Exodus and the Biblical guidelines on gay, lesbian, bisexual and transgender Christians wrong.  She told me how happy and fulfilled she was as a celibate, no longer "gay-identified" Christian.  I agreed to read a book she gave me, and listen to three CD's with "no longer gay" testimonies. The following week, I wrote Mary a polite "no thanks, we disagree and that is okay" note. Then, I forgot about Mary.
I was stunned to see her again at this years 2012 GCN Conference.  Mary was in the process of coming out as a lesbian, leaving her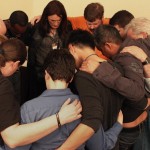 celibacy ministry, and was at the conference accompanied by the woman with whom she had recently fallen in love.  She looked completely transformed in her face and demeanor.  Gone was the emotionless robot I had engaged the previous year.  The metamorphosis, she told me, had begun in the midst of hundreds of gay Christians in 2011.
Although Exodus had been helpful to Mary in some ways, she had been taught to perform to win God's love, to seek one more healing or pray to be released from yet another destructive memory. In her time at Exodus, she needed to deny her sexual orientation; she was not "gay."  Her identity was in Christ as a "new creature."  While at the 2011 GCN Conference, Mary saw hundreds of gay, lesbian, bisexual and transgender Christians who accepted who they were in their sexual orientation and faith: gay Christians, free to be both honest about who they are and living to serve God.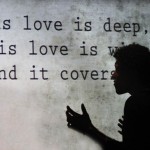 After leaving the GCN experience, and in the following months, Mary continued in her celibacy ministry and became very sick.  In her self denial as no longer "gay-identified," she had been spiritually, emotionally and sexually shut down and became hospitalized.  Mary says,  "God used a spiritualist, not even a Christian, to speak to me about healing my body.  I knew I had no joy and I had gotten sick because I was spiritually, emotionally and sexually dead."  She then began to see herself as acceptable before God.  No longer under the Laws of the Old Testament interpreted to hold same sex attracted people in modern day bondage, Mary experienced the freedom before God that had eluded her while in Exodus. Her understanding of God's love and glory took on new meanings and, one day, "the pure agape love of God fell on me and emanated out directly onto a woman whom I had met at an Exodus Conference."
She taught her final "you are not gay; you are a eunuch-called-to-celibacy" session, and is now in the  process of sharing with friends, family and Exodus leaders, telling them she is still same-sex attracted.
"What is the draw of Exodus?" I asked.  Mary answered, "People are trying to please their churches and families and God.  They can say,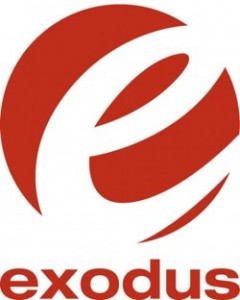 'Well, at least I am trying,' while they are in an Exodus program."  What Mary saw in the Evangelical Exodus community was hypocrisy, and not love. "They accept anyone else, but not gay Christians.  You see pride and arrogance, people with eating disorders or other addictions, and those issues are acceptable.  When I went to GCN, I saw the fruits of God and honesty; real people wanting to serve God.  It took me time to see that I had the righteousness of Christ and I was okay with God because of the work of Christ and I no longer needed to perform to get His love.  I was arrogant and prideful with limited spiritual fruits."
For the last six months, Mary has been on a "finding herself" journey.  Realizing she could no longer continue her celibacy ministry, she sold her house and set out to seek God's will for her life. During that time, she attended Church of the Holy Spirit Song, Ft. Lauderdale, where she was mentored by Pastors Tom and Leslie. "Who could possibly be with those two and not know the Spirit of God is in them?"  I agree; I know both of these two Jesus-reflecting gay Christians.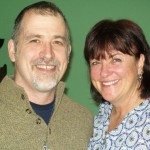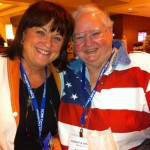 What is next?  Now planted in Tennessee, Mary plans to write her story and share it.  She loves the Bible anddesires to assist in the process of reconciliation of the Word of God and sexual orientation.  She lost decades-worth of friends when she left Exodus; this is common.  She is now relegated to the backslidden, "given over to the devil" bunch with other former Exodus leaders and personal friends, Michael Bussee and Darlene Bogle.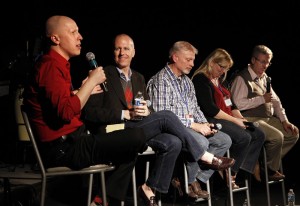 Alan Chambers, President of Exodus International, was also at the 2012 GCN Conference as part of a panel discussion. For over two hours, three former leaders of ex-gay therapy programs, along with GCN's Executive Director Justin Lee, pointed out the false claims ofExodus and the deceptive "change is possible" messaging still rampant on the website and throughout the conservative Christian community.  Mr. Chambers publicly admitted in front of a packed audience of over 400 gay, lesbian, bisexual and transgender Christians, their friends, families and allies, that change is NOT possible. He said:
The majority of people that I have met, and I would say the majority meaning 99.9% of them have not experienced a change in their orientation or have gotten to a place where they could say that they could  never be tempted or are not tempted in some way or experience some level of same-sex attraction. I think there is a gender issue there, there are some women who have challenged me and said that my orientation or my attractions have changed completely. Those have been few and far between. The vast majority of people that I know will experience some level of same-sex attraction.
Mary is now visibly changed and radiant.  I saw a joyful woman, no longer the emotionless robot I had met the year before.  Imagine the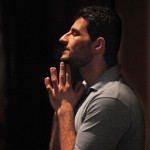 profound irony that Mary was one of those lined up after the panel discussion to tell Alan Chambers that she was now free to love, learning to be free of judgment, and yes, a gay Christian.
She says, "I just want to honor Jesus Christ and see His people that are trapped in the condemnation set free."  And she will.  I would not have believed the transformation of this one woman in one year had I not witnessed it.
There is power, conviction and the message of Jesus in the lives of gay, lesbian, bisexual and transgender Christians.  It is time to see it, acknowledge it and embrace them as equal brothers and sisters in the Kingdom of God.
If you want to get in touch with Mary directly with your story or for help coming out as a leader or a gay Christian, contact her directly at: nocondemnationjohn8@yahoo.com.
Another resource with a similar story from John Smid, former leader at Love in Action, a residence program for those who want to "leave homosexuality".  He blogs
at Grace Rivers and  this post
is an interesting read about his journey which is similar to Mary's.
Comments
comments