Open Door Ministries, Long Beach, CA hosted me on Sunday, March 24, 2013.  In this one hour presentation, I talk about:
My background

How I became an advocate for inclusion and equality for gay, lesbian, bisexual and transgender Christian community.
Homosexuality and the Bible
Marriage and the Bible
What the Conservative church understands about the LGBT community
Engaging and educating the church and the need for LGBT Christians
I will be going back to ODM to work with them to do productive work at Long Beach Pride, May 18th and 19th. We will be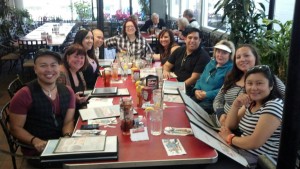 reaching out to the LGBT community with the authentic love of Jesus.
I will be speaking at ODM on the Friday evening before Pride.
If you are looking for a church home in the Long Beach area, ODM is a WONDERFUL body of believers!
Comments
comments