For the past five years, I have conducted a workshop or gathering time for parents , friends and allies of gay, lesbian,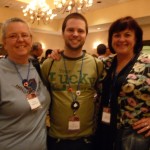 bisexual and transgender people at the Gay Christian Network Conference.  Not only has the group size increased, but the stage of acceptance of the group has progressed radically.
In 2007, the parents in the room, for the most part, were struggling to understand a few basic things:
Where had they gone wrong in their parenting?
How would they explain their child's sexual orientation to the rest of the family?
How would they explain their child's sexual orientation to their pastor and church family?
Would their child ever find happiness and love?
Why had their child struggled so long without sharing their "secret"?
Although some of those feelings are still expressed, what I am now seeing in parents that advocate for their children and it is wonderful! Parents are loving their kids and educating themselves. They are speaking to their churches and small groups and leaving non-affirming congregations for others that will support their families.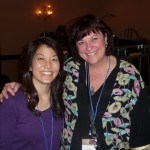 The encouraging stories this year from parents and families left me with a smile of joy to have witnessed the growth over the years  in support of gay, lesbian, bisexual and transgender children!  The old mythical paradigm of "overbearing mother and distant father" as told by reparative therapy groups has crushed families.  These parents are rejecting the lie and accepting that God created their children with a non-heterosexual orientation.  Some are forming support groups locally and seeking out faith communities that affirm one can indeed be gay or trans and Christian.  Having gone to PFLAG National Conference this past November and interacting with parents there, I  now  strongly encourage parents to seek out a PFLAG group in their local areas and if there is not one, well, start one!  Pastor Dave Earp is starting an online forum for parents; have your parents connect with him at d_earp@yahoo.com.
Every first time attending parent or friend was overwhelmed by the worship and the gracious, loving attitudes of the gay and trans Christians at the Gay Christian Network Conference.  It can be a great boost for your family as you become examples to the Christian church so in need of engaging and loving our glbt children.
Begin to suggest that your families join GCN next year in Phoenix, Arizona from January 10-12, 2012. The first timer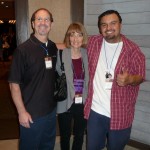 registration is discounted and is usually online in late summer at gaychristian.net.  There are so many parents attending that they are hanging around together and learning and encouraging one another as we navigate a new way to model acceptance of gay, lesbian, bisexual and transgender Christians in our faith communities.
See you in Phoenix;  I will have my Mom, Roberta there for a day and my daughter, Sami  will also be along.  You will love them, I sure do.  Bring your hiking boots and we can climb Camelback one morning at sunrise; after all, I am "canyonwalker".
Comments
comments