Last year many of you responded to a call for help for LGBT Russian youth in crisis. I'm back again to help a friend with a direct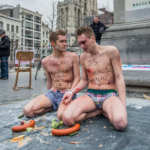 connection to a doctor working underground helping with medical care, HIV/AIDS medication and condoms. Last year a significant amount of money was raised through the connections I have on social media and the doctor was SO GRATEFUL! So grateful!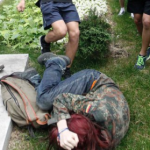 LGBT Russian youth, beaten by vigilantes, are often ignored or emotionally brutalized a second time by police and medical professionals. Often, they turn to Dr. XX for help when they have no other safe place.
Dr. XX runs the underground support system solely on private donations. And that is where YOU come in. Any amount of money is welcome! The Russian economy is tanking and the value of the ruble is dropping; the U.S. dollars go far.
Some of the money will be used to buy HIV/AIDS medication in Canada which will be taken to Prague and driven into Russia. The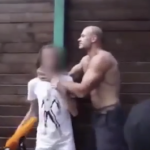 rest of the money is placed into gift cards used for untraceable purchases of supplies.
I know all the parties involved. A layer of secrecy protects Dr. XX, LGBT Russian youth, and my direct U.S connection.
Here's two ways to give:
Send checks to:
Brad Averill, 4357 Americana Dr #201 Annandale VA 22003
Or, go to Canyonwalker Connection's link in Paypal on every page of my blog and give via any credit card or Paypal. Mark it RUSSIA in the notes. I will send checks directly to my source on January 1st.
Comments
comments