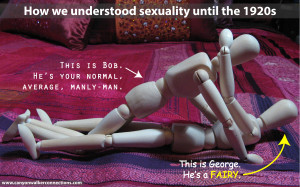 If a person who lived before the turn of the 20th century were asked about their sexual orientation, they would have been bewildered by the question. Though a wealth of literature depicts same-sex behavior as far back as the ancient Greeks, people at that time would not have understood terms or concepts like "heterosexual" or "homosexual."
The majority of incidents of same-sex behavior were men who engaged in sex with boys, yet were erotically attracted to both females and males; the sex to which one was attracted was seen as a preference or a matter of taste.
While progressive Christians allow themselves to be preoccupied by red paper cups, they are being distracted from attention to policies and events concerning the broad mandates of the Bible. Mandates which involve the care and treatment of people, often those unlike themselves.
One such noteworthy event took place over the weekend (November 6th and 7th) as 1,700 people gathered in Des Moines, Iowa for Freedom 2015 National Religious Liberties Conference. The conference was sponsored and led, in large part, by Kevin Swanson, who is the teaching elder of an Orthodox Presbyterian Church in Elizabeth, Colorado, and the Executive Director of Christian Home Educators of Colorado for the last nine years.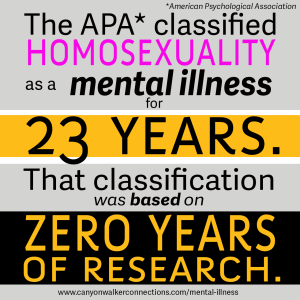 In 1896, Sigmund Freud (1856–1939) founded a new strain of psychology and called it psychoanalysis. Most of his theories, resolutions, and treatments linked to assumptions he had formulated about various stages of sexual subconsciousness, from infancy through its progression during childhood and into adulthood.
Most mental illnesses, he speculated, began with sexual abuse, fear of sex, or guilt about sex. Though his theories were baseless, they caught on, partly due to the scandalous intrigue they held for a culture emerging from the sexually repressed Victorian Era.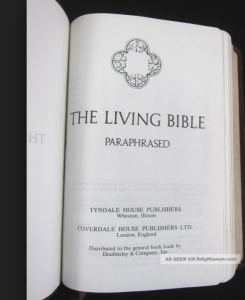 There are three passages in the New Testament associated with same-sex behavior. Two are in 1 Corinthians 6:9-10 and 1 Timothy 1:9-10. The passages contain two Greek words, arsenokoitai and malakoi, crucial to understanding the intent of the verses, yet challenging to translate into modern-day English. Consequently, not all English Bibles agree on how the words malakoi and arsenokoitai should be translated. Many translations, such as the NIV below, combine the two distinct words into one word. We'll see why this is problematic.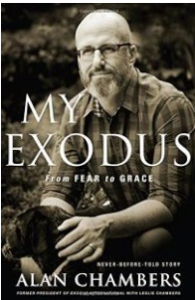 Alan Chambers' newly released book—My Exodus: From Fear to Grace—written with his wife, Leslie, is self described as " . . . simply our story. It's a story about our parents, our childhood, our coming of age, our marriage, and our journey out of a system of beliefs driven by fear and rules," (p. 15).
Chambers has played a significant role in the faith and sexual orientation landscape. From 2001 until 2013, he was the president of Exodus International, a Christian umbrella ministry overseeing religious-based gay conversion to heterosexuality. Exodus' primary target groups were: Christians who identified as lesbian or gay, their families, and paraministries or churches with outreach programs to gay people and their families — all who were seeking a way "out of homosexuality" towards heterosexuality, or as a compromise, celibacy.  Beginning in the early 1980s, Exodus member ministries adhered to an ideology which combined long discarded psychological theories about reparative therapy with a spiritual component. More here.
Next week, Pope Francis arrives in Washington, DC to begin a six-day visit to the United States scheduled to coincide with the World Meeting of Families (WMF) in Philadelphia. Conceived in 1992 by Pope John Paul II, the gathering takes place every three years. This is the first time WMF has convened in the U.S.
With discussion about LGBT issues more commonplace in the American Catholic community, advocates for LGBT Catholics hoped for a presence within the gathering's workshops or exhibit areas. Such applications for participation were denied.
Ron Belgau, 40, a self-identified gay man committed to lifelong celibacy, will be the lone public voice representing the gay Catholic community. Belgau will lead a session and hour-long panel discussion entitled "Always a Person: Homosexuality in the Family." More here.
The Davis Case is About Defying the Rule of Law NOT About Religious Liberty
Federal Judge David Bunning ordered County Clerk Kim Davis to be held in contempt of court for her refusal to issue marriage licenses to same-sex couples in Rowan County, Kentucky. Davis will be released from jail when she agrees to do the job she was elected to do when she took an oath to perform "without favor, affection or partiality."
As an elected official, Davis cannot be fired. She can either be impeached by the Kentucky legislature, or she can resign. Those are the only two ways she can end her public service.Because the Kentucky legislature is not in session, impeachment would require a special session. More here.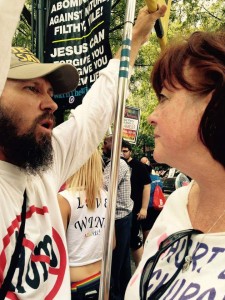 I began attending gay pride events in 2008 when friends at Freedom in Christ Evangelical Church (FIC) asked me to join them on their parade float and in their information booth at Civic Center. Only a few years had past since other churches added to FIC's lone presence in the San Francisco Gay Pride Parade.
When I first took part in a Reno Pride event in 2008, Light of the Soul United Church of Christ was the only church marching in the parade and manning an information booth. More here.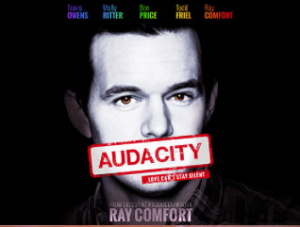 Ray Comfort's Audacity released this week for free on YouTube. Comfort created the hour-long film as a tool to create "peace between the church and the LGBT community" to let gays know that "Christians don't hate homosexuals. We love them. We care about them in this life and the next."
Patheos blogger Camille Berdjick presents an accurate (and quite amusing) run down of Audacity's storyline which is worth the read and saves me time recounting the awkward plot. More here.
Michael Brown called the last public review I posted on one of his books Brown a "revision" not a review. I expect this book review will receive a similar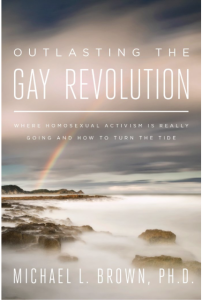 response.
I'm taking the time to post what I realize is a lengthy review: to be a strong counterbalance to Brown's ideology, to alert those who may be tempted to give this book to LGBT persons as a "loving" action, and to expose Brown's poor academic research.
Before addressing Michael Brown's "Outlasting the Gay Revolution," I need to lay some groundwork as to how I approach all books I would term as Christian and anti-gay and anti-trans. More here.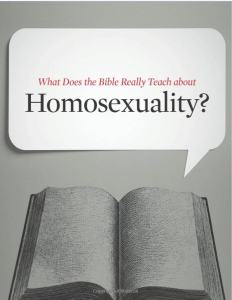 Kevin DeYoung's What Does the Bible Really Teach About Homosexuality? offers yet another utterly maddening viewpoint of "God's truth" about gay people.
I've read the bulk of such books written over the past few decades, beginning with the first "gays are out to destroy America" book written for the evangelical community by Tim LaHaye in 1978: "The Unhappy Gays."
Once the new genre started, it triggered an onslaught. Next came the religious-political books from authors like Falwell and Dannemeyer in the 80s. In the 90s, came a deluge of we-are-no-longer-gay books by Chambers, Dallas, Jernigan, et al. I have slogged through most of them, including the "truths" built upon assumptions tome by the contemptuous anti-gay theologian Gagnon. I've endured the lunacy of Lively and even tried to find a pastoral heart in Hubbard and McDowell's writings. To my great disappointment, they too failed. I've stomached Brown's fringe venom poorly cloaked as compassion, and been left nonplussed by the shallow philosophical-political arguments of Anderson and Satinover. More here.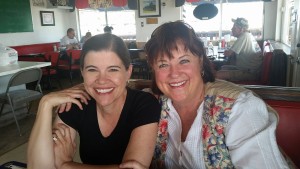 In July 2015, Kathy Baldock and Yvette Cantu Schneider began hosting a weekly 30-40 minute podcast which will be archived.
Canyonwalker Connections is one of the foremost organizations working to educate and invite productive dialogue for both religious inclusion, and for social equality for the LGBT community.
Kathy Baldock is the Executive Director of Canyonwalker Connections and is the one of the most prominent female voices for inclusion of the LGBT community in conservative churches. She has published Walking the Bridgeless Canyon: Repairing the Breach Between the Church and the LGBT Community and is one of the foremost experts in the history of the cultural and religious discrimination of the LGBT community. More here. 
I am Part of the 2% of Evangelicals Strongly Supporting Marriage Equality
According the polls released by the Barna Group gathered from research immediately after the Supreme Court ruling extending federal marriage equality to same-sex couples, only 2% of evangelicals[1] strongly support the decision.
Evangelicals, compared with all other denominations, and with all adults in general, are identified as the least supportive group of same-sex marriage. They see little potential for its positive impact on society (5%). An extreme minority believes same-sex marriage is morally right (10%). Also, the minority of evangelicals believe the U.S. Constitution protects marriage equality for same-sex couples (15%). Generally, only 24% of evangelicals believe they can support marriage equality while still affirming a traditional religious definition of marriage as one man and one woman. (continue reading)
Ryan T. Anderson's new book Truth Overruled : The Future of Marriage and Religious Freedom uses only arguments "based in philosophy, jurisprudence, political science and social science" to investigate "what marriage is, why marriage matters for public policy, and what the consequences are of redefining marriage."
Attempting to keep the debate on marriage equality going with social and religious conservatives, Anderson highlights "truths" he imagines SCOTUS trampled in extending marriage equality to roughly 10 million American. (continue reading)