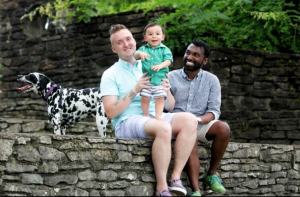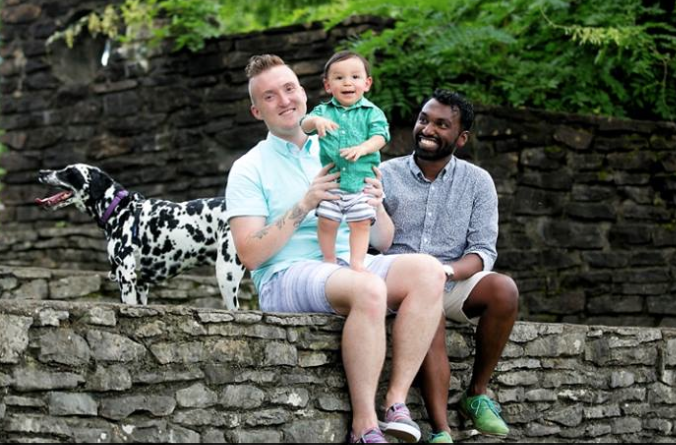 Canyonwalker Connections' strong emphasis is on education and respectful engagement between the conservative church and the LGBT community, with particular support for the full inclusion of LGBT Christians in all faith communities.
While marriage equality is a dream come true for many same-sex couples, their friends and families, to many conservative Christians, this may be a frightening or confusing time. They may feel that they need to stand firm to "protect" God and His Word.
To help LGBT Christians, their allies, and LGBT people in general engage with friends and family who are less delighted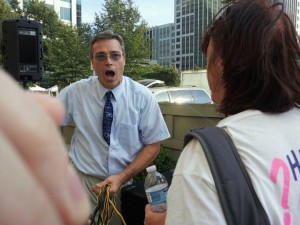 with equal federal rights in marriage, I've created a series of easily sharable resources based on the most common objections that I've heard while engaging. After reading or listening, you may be better able to engage in civil and productive exchanges.
The discourse could become ugly, angry and hurtful on both sides.
I hope these posts and the audios bring civility, knowledge, and wisdom into the public and religious arenas as the United States moves forward in including LGBT people in the most sacred of relationships — marriage.
In the words of Justice Anthony Kennedy, June 26, 2015:
"No union is more profound than marriage, for it embodies the highest ideals of love, fidelity, devotion, sacrifice, and family. In forming a marital union, two people become something greater than once they were.

As some of the petitioners in these cases demonstrate, marriage embodies a love that may endure even past death.
It would misunderstand these men and women to say they disrespect the idea of marriage. Their plea is that they do respect it, respect it so deeply that they seek to find its fulfillment for themselves.

Their hope is not to be condemned to live in loneliness, excluded from one of civilization's oldest institutions. They ask for equal dignity in the eyes of the law. The Constitution grants them that right."
Blessings, Kathy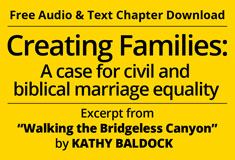 FREE AUDIO DOWNLOAD OF: "Creating Families: Historical and Civil Marriage and the Case for Christian Same-Sex Marriage" from Walking the Bridgeless Canyon (78 minutes)
POSTS:
The Shifting Definition of Marriage
Marriage is an American Civil Right
The Long Road to Marriage Equality in America Began in 1968
A Christian Case for Support of Biblical Same-Sex Marriage
Does Christian Marriage Require Complementarity?
Is Procreation an Imperative for Christian Marriage?
OTHER HELPFUL LINKS:
What do 1 Corinthians and 1 Timothy say about same-sex behavior?
What does Romans 1:26-27 say about same-sex behavior?
What do Leviticus 18 and 20 say about same-sex behavior?
What does Genesis say about same-sex behavior?
Transgender People and Deuteronomy 22:5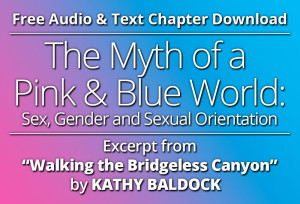 FREE AUDIO DOWNLOAD OF: The Myth of a Pink and Blue World: Sex, Gender and Sexual Orientation from Walking the Bridgeless Canyon
Comments
comments