Scott Lively is currently in Russia for the pre-conference planning for the 2014 World Congress of Families VIII. His deadly impacts, already seen and being played out in Uganda, have been evident in the rise in violent crime and aggressive sentiments towards the gay and transgender community in the Russian culture.  He previously laid the groundwork for his hate filled, myth-infused anti-rhetoric during a 2006-2006 50-city tour of the former Soviet Union.  As a result, his teachings indirectly impacted the country's current "gay propaganda" legislation which Lively calls "one of the proudest achievements of my career."
This is the landscape into which Lively is speaking:
The Russian word for "homosexual" and "pedophile" are the same word
Half of all Russians believe gays and lesbians should not have equal rights
38% of Russians think homosexuals need medical treatment for mental illness
13% of Russians think homosexuals should suffer criminal penalties
45% of Russians believe people are homosexual through seduction or weak morality
44% of Russians do not think homosexuals should be protected from violence
73% of Russians think the state should prevent any display of homosexuality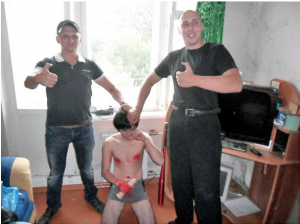 Lively has announced that he had met with and done a television interview with Father Dimitri Smirnov, the head of the Russian Orthodox Church to discuss, amongst other things, finding a Russian publisher and distributor for his revisionist book "The Pink Swastika." The book details Lively's account of how homosexuals engineered the Holocaust.
Lively is currently being sued for his impact and "evangelistic" work on Uganda's "Kill The Gays" legislation. This is not however slowing him down from bringing his form of Christian love, Biblical and human sexuality teaching to Russia.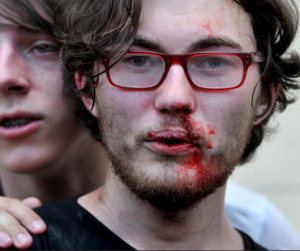 A few years ago, I had an almost year-long series of 30K+ personal email word exchanges with Lively. There are no threads of compassion for the gay and transgender community in his hate filled garment.  It is clear that he cannot not move away from the firm belief that homosexuality is a mental illness. Everything harkens back to that belief.
We have already seen what radical anti-gay propaganda did in America in the 1940's to the early 1970's. We have seen the consequences of  Lively's deadly impact in Uganda.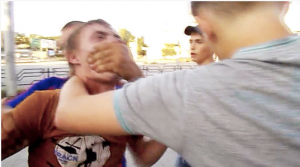 He is repeating the same life-destroying pattern in Russia.
Fellow Christians, THIS MAN is seen as representative of the Evangelical Church in America and as a messenger of our views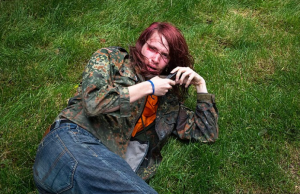 about gay and transgender people.
I have not heard ONE MAJOR religious leader speak publicly and loudly to condemn the work of Scott Lively. Although, we may deem him an ineffective pest in this country, he is revered as an expert in countries ripe for anti-gay propaganda and actions.
WHERE are the American religious leaders that are willing to speak out against Lively? 

NOW.
Comments
comments