Canyonwalker Connections | Kathy is available to speak, lead or facilitate conversations or even preach at your church.
Please refer to the Mission Statement of Canyonwalker Connections as well.
Face to Face Project: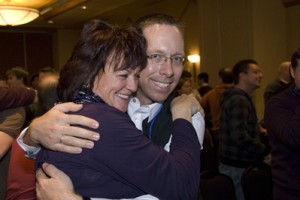 Non-glbt people/groups and glbt people/groups
Pastors and glbt congregants
Pastors and glbt people seeking inclusion in a faith community
Families and glbt family members
Youth groups and glbt youth
Ex-gay and glbt Christians who have participated in Reparative Therapy Programs or a counseling program encouraging sexual orientation change.
Speaking/Seminars:
At affirming congregations, conferences and seminars
In congregations where pastors need assistance with the congregation to "shift", educate or inform  the congregants on issues of: sexual orientation/gender identity as related to the Bible.
To lobbying, political action or interest groups so that they understand the glbt demographic, the issues and needs.
To PFLAG or other groups that would like help navigating the sexual orientation and faith issue.
To congregations and groups needing understanding of transgender issues and needs.
If you are a Pastor or Church Leader and would like to have private conversations to ask all those questions about sexual orientation/gender identity that you are not comfortable asking publicly, let me help you. This is best done via Skype; I want to see facial expressions and body language. This is a difficult issue for pastors to investigate in confidence.  I will keep your confidence and hear your concerns ans answer you questions as best I can. I am NOT offering an appointment to argue or have you change my Scriptural view of the verses used to discuss same sex attractions. If you have a heart/spirit that knows something is amiss in the traditional view of homosexuality in the Church, I may be able to help you understand or gain clarity. My Skype is:  kathybaldock1
Compensation:
Very flexible. This is my full time job now and I am compensated through Canyonwalker Connections. Donations to this organization are appreciated.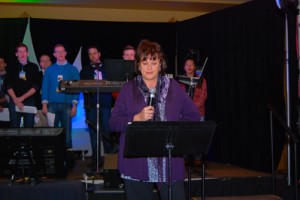 If you want/need me –just get me there.  I have friends all over the US and Canada that can help me with housing and I prefer that. If you are driving distance to Nevada, within 9 hours, I will drive .  Be consciously generous to compensate for my time and expenses and I will be there to help. That is my desire, to help in this conversation in any environment.  If you need me, ask. We can go from there.
I have a team of advisers and helpers throughout the country.
glbt Youth
YOU are my laser focus.  I am a Mom. I have two grown children, 24 and 25 and both straight.  I have spoken to hundreds of youth via phone and in person. If you are at your end and need someone to listen, to encourage you and connect you with a church home, other glbt Christians and mentors, contact me. We can set a time to talk.
E mail me at:  kathy at canyonwalkerconnections dot com