Gay Pride Events are held throughout the world each summer and fall. Pride events commemorate the Stonewall Rebellion, the start of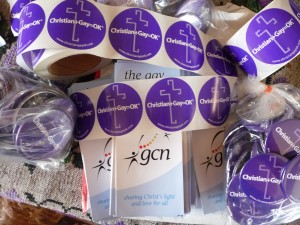 gay and transgender people coming out of hiding and shame. Christians can use these events as an opportunity and venue to apologize for our part in the discriminatory practices against the gay, lesbian, bisexual and transgender communities. Christians have misused the Bible, a book with a loving message, to discriminate and severely wound an entire group of people.
For the past five years, I have gone into Pride Events with this message of apology. One important venue this summer is Pride Charlotte.
Pride Charlotte will be held  on the 25th and 26th of August in downtown Charlotte, North Carolina. With the passage of Amendment 1 in North Carolina, there is an increased need to extend love, and ask for forgiveness of the gay, lesbian, bisexual and transgender community for the discriminatory actions of  voters in NC.
You have probably seen the rash of angry and hatefilled messages coming from pastors recently; many from North Carolina.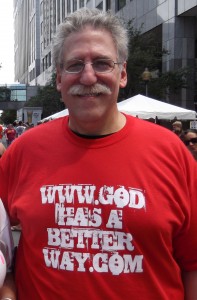 There is another dynamic that makes Pride Charlotte unique. Last year, a group of 200 Christians, under the lead of Michael Brown, marched into the Pride event in red tee shirts declaring "God Has a Better Way". The "better way" they offer is either: work to change your sexual orientation or be celibate. Their message is  one of conditional love. Although I  do believe that faith can be  the source of deep and powerful renewal of a person, it does not bring a change in sexual orientation.
Add to the judgmental  atmosphere created by the "God Has a Better Way" group, about a dozen vocal, aggressive and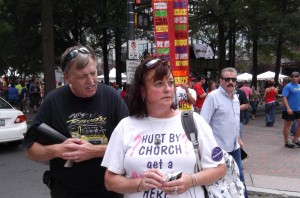 mean street bullies with Bibles attend and open-air preach. The resultant message needs to be countered by the true Gospel directive to love and serve.
I am asking open and affirming faith communities, friends, families, allies, advocates and gay and transgender Christians to join me in standing both as a wall of love between the street preachers and "God Has a Better Way" group and those attending Pride Charlotte and as people willing to apologize for the mistreatment of the gay, lesbian, bisexual and transgender community and as those compelled to follow Jesus and the  Gospel  by loving and serving.
We ask that you wear  either a str8apology or a "Christian+Gay = OK" ®  to show solidarity and presence.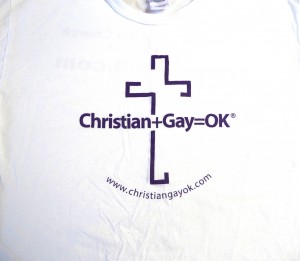 We'll be handing out "Christian+Gay=OK" ® buttons and stickers (about 2K of each) , information directing people to welcoming churches, directions to  resources that will help to reconcile faith and sexual orientation  as well as  information on the Gay Christian Network, an online support community  which is of particular benefit to gay and trans gender youth.
Education, engagement and encouragement. This is the mission of both Canyonwalker Connections and str8apology.
Maybe you'd like to participate by underwriting some of the cost of the "Christian+Gay=OK" buttons and pins? (Donations on Sponsor Page)
500 "Christian+Gay=OK" ® stickers          $30.00   (2,000 needed for Pride Charlotte)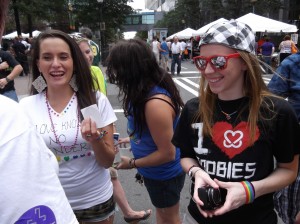 500 "Christian+Gay=OK" ® buttons         $125.00   (2,000 needed for Pride Charlotte)
If you are within a few hours of Charlotte, North Carolina, I hope to see you there on August 25th or 26th to join me and many others by offering apology and love to God's gay, lesbian, bisexual and transgender children.  It is time to take responsibility, stop the damage, and extend unconditional love.
.
Comments
comments