Inclusion. I think I am made of it, built for it and exemplify it pretty dang well.  I have been working actively in the GLBT Christian community for the past five years, first trying to hear the voice of the oppressed.  Then turning back to those comfortably sitting in the pews to express what I have heard from the desert place.
Listen, pray, talk.  Seems so easy, especially for a naturally enthusiastic connector.  "Come sit under my big tent and let us reason together.  All except YOU."  Even I have had my "you". The people I find most difficult to love are the ones who don't love the ones that I love.  I have even composed the checklist in my head of the meanies.  I want to come at them as hard as they come at those that I love. I want to pick up one of the really big rocks that they toss at the GLBT community and hurl it back at them, so well placed, that I break their teeth.
Oops. This is the "big tent" blog where I need to be thoughtful and kumbaya-ish.  I have struggled to be kind to those who are arrogant, know close to "it all" and excellently recall black text on white pages.  They know little of the Spirit of God and feel in control with the mastery of the Word of God.  They use their words, oh, I mean God's Word, to inflict shame and hopelessness on those who are already under burdens of oppression.  It is hard to "win" when the battlefield never gets to the heart where it should be.
I knew God would never use me to make a difference in this very messy spot between the church and the GLBT community until I could be inclusive in both directions.  He let me know that over and over until I got it. I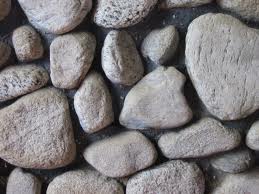 would go to gay Christian conferences and sob during worship as I watched the outcasts reach for God. And then, when a conservative homophobic Christian sneered, I could easily reach into my bag of stones, so polished by an intellectual education, a New York City upbringing and a sassy mouth, and grab a real zinger.  It makes excellent story telling of snappy one liners, but where was the heart of Jesus?
Back and forth I went with the Holy Spirit learning to keep my mouth shut and my heart of compassion open to the meanies.  Temptation, easy less smart targets, snarky quips.  Ugh. I would talk to God about it and He would repeat, "until you lay this down and learn to love in both directions, I cannot use you."
I had dinner one night at the end of a gay Christian conference with 35 of us who had stayed over the extra night.  I wanted to sit with all my buddies, the cool ones, the ones who tell great stories and make you laugh.  The only seat open when I arrived was at the end of the table, next to the transgender woman and her partner.  My eyes rolled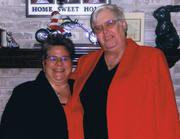 secretly in my head.  "Great," I thought, "this will be a looooong night."  I do make the most of situations and can engage on demand.  God must have been chuckling and yanking on the robes of the angelic hosts  that night. "Watch this," He told them.  "This one is going to finally learn to not reach for her rocks."
Cecilia Wilson and June Frost told me their stories for the next 2 1/2 hours.  After only a few minutes, my back was turned to the cool ones and I was completely engaged with the ladies.  I did not understand how Cecilia could be so gracious and kind to those who mocked her.  She is not one of those pretty transwomen with the incredible make up, sisters sitting pretty on the chest and slender man-hips.  Uh-uh. You know Cecilia has taken her share of mockery from straight people, GL and B's and probably T's too. We talked, I cried, I broke inside and decided to lay down my rocks. The evening ended with them praying for me  at the end of the table. They prayed that God would teach me to be merciful and kind to the ones who hurt the ones I love.
You see, I did not want them, the mean, arrogant, know it all, text reading righteous ones in the Jesus the Liberator's tent with me.  No.  Let them have an Old Testament jamboree elsewhere.  Is that the heart of God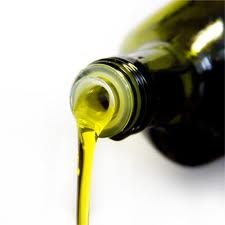 though?  No. When I see anger and Pharisaical behavior coming out of people, I can now pause long enough to consider their pain too.  Long enough to not reach into my bag and pick out a zinger.  I believe that when you press people in the uncomfortable spots, what comes out is what they are actually made of .   When you push of people who are in pain, you get anger.  I like to believe that when you press on me, grace oozes out of my pores.
Now, I try to assess dialogues  faster with God's wisdom.  I will always engage at some level.  It may only be twice.  Then I may leave it.  I now try to be more kind in my response and stay on the issue without letting the snarky bright spark rear her lovely little head.  I see these arrogant  I-am-right people as loved by God too.  And I try to treat them as such. I am getting much better at it. I am looking more like Jesus. That is the point of all this, right?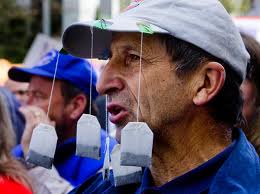 Do I always exhibit the self-control fruit?  Nope.  Am I getting better? Yep.  I want God to use me. I want God to do His will on earth and in His church. I want to be part of the solution and not the problem.  My big tent last year was decorated in rainbow flags and we all drank beer; now, my tent has some patriotic decor and some of us are drinking tea.  Can God use me to sit between the gay man in his stencil patterned shirt and the straight man in his flag emblazoned tee? Can God use me to introduce them, to start a conversation of understanding and commonality?  I think so.  And only because He is teaching me to make my tent big enough and inviting enough to let all His children in.  May we all sit under His shelter, His covering, His love and hear the hearts of one another.
Kathy Baldock, Reno , Nevada   www. CanyonWalkerConnections.com
Blogpost for Big Tent Christianity Synchroblog
Listen
Learn
Loosen the chains of injustice
Compassion
Grace
Mercy
Understanding
Holy Spirit wisdom
Thanks for reading, Kathy
RELATED POSTS:
"Fearfully and Wonderfully Made" or Fear?
Three Things My GLBT Christian Friends Want You to Hear
The Law of Kindness on My Tongue and Typing Hands
Comments
comments