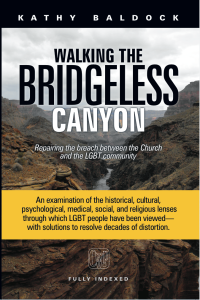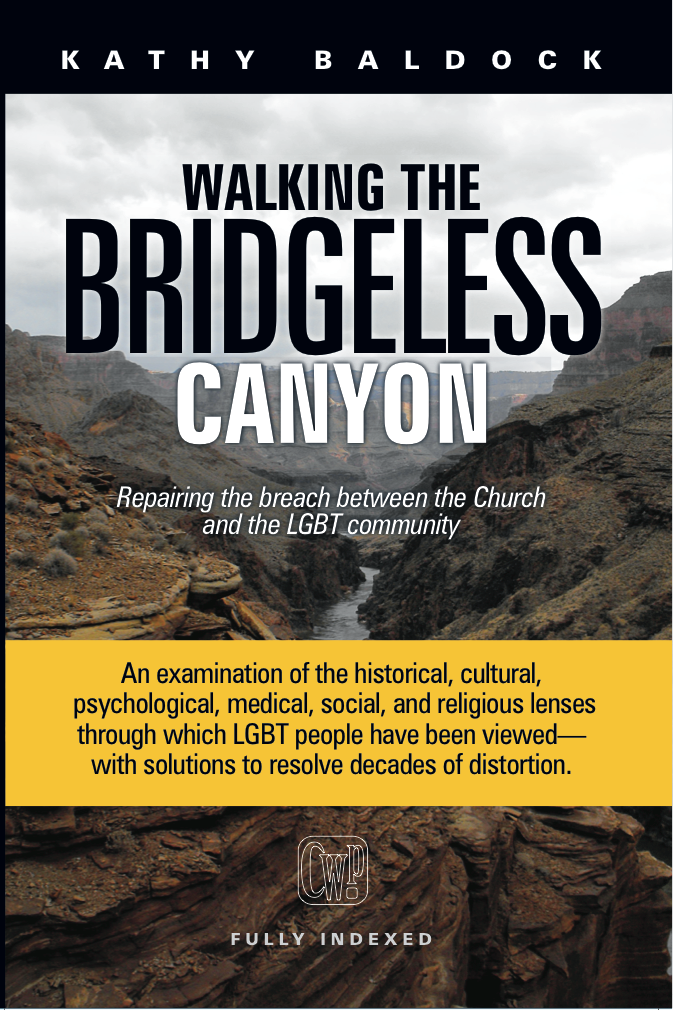 Thank you to the supporters who so kindly gave to the Crowdfunded Campaign to get Walking the Bridgeless Canyon ending March 2014. The comments associated with the public thank you speak VOLUMES about hope, and pain and triumph. The supporters include: gay, lesbian, bisexual, transgender, straight and pansexual people, men and women and intersex people, many races and nationalities, as young as 19 and old as late 70s, students, leaders, workers and pastors, Christians of all sorts — liberal to fundamentalist backgrounds, Mormons, atheists, Buddhists and agnostics, married, single.  People anxiously await change — acceptance, love and safety.
There have been many donors who for various reasons wanted their identities hidden. They are not listed here. I thanked them off-line and will be sending them the crowdfunder awards. "Walking the Bridgeless Canyon — Repairing the Breach between Conservative Christian and LGBT Christians" released in October 2014 and is making a difference!
The stories here are lovely. Thank you to each of you for the amazing encouragement and kindness in recognition for the ministry work of Canyonwalker Connections. Enjoy the stories — you will smile, laugh and be inspired.
MICHAEL WATT: Michael took a detour in the ex-gay world for a few years and did not come out until late in life. He saw a post about a year and a half ago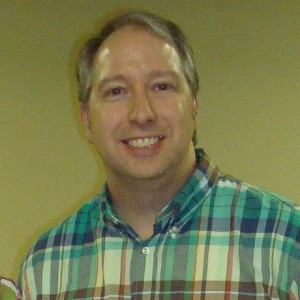 saying I wanted a Kindle. He had an extra one and, the next day he sent it to me!!! I use it ALL THE TIME. Having a Kindle has been quite convenient in all the research I have been doing. Michael is a Gay Christian Network-er too. Because he tends to the quiet side, I am going to have breakfast ALONE with him at the conference in Chicago next month. Then – I'll know LOTS about him! THANK YOU Michael for your support and helping to ensure that the reparative therapy "option" goes away. Let's just love people to Christ without "fixing" their sexuality.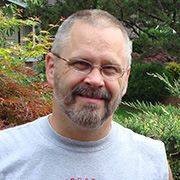 STEVEN BARTON: "Kathy, I support the work that you do because I admire your ability to get to the heart of issues and clearly articulate your loving, inclusive message. I also admire the work you do to help educate about transgender people, who are in the most danger from violence and attack. I am a 5th generation Mormon whose ancestors crossed the plains and settled the valleys in Utah. My partner and I met in Sunday School more than 25 years ago and were legally married in Washington State this past November. Because your message is to the Conservative Church, I believe LDS believers can benefit from your thoughtful insights and faithful advocacy." Steven Barton I have not yet met Steven—one of the things I have enjoyed most of this process of fundraising and finding out who supporters are. I also LOVE that several of my supporters are LDS. The message of inclusion through education crosses denominations. See you on my next time thru Washington state. Dogs and love of cooking – you two are my kind of people!!!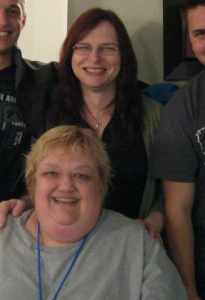 ELAINE  & TORI PHILLIPS:  "Tori and I support Kathy's work because there is such a gap between GLBT people and the mainstream church which is unnecessary and absolutely wrong and needs to be changed. God is love. Jesus is love. Hate is not from God no matter how justified a person feels because hate and God do not go together in any way. Kathy works hard to get Christians who are not GLBT to understand there can be GLBT Christians. She does this through education and with patience. There seems to be a growing shift in people's thinking about GLBT issues generally. Therefore, it is time the church realized God loves everyone. He said, "Whosoever comes to me …" (John 3:16-17). He didn't provide any exceptions to this. Kathy is working to help all Christians to understand this." Elaine Bellamore Phillips and Tori Phillips THANK YOU to my Vancouver BC friends for giving to the Crowdfunder Campaign. I appreciate you love and kindness — hope to see you in the coming year again!!
JOON CENTENO and ALAN SHIPLEY: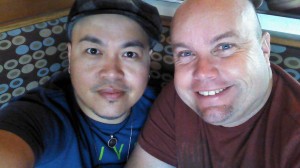 "We support Kathy because we wish we had someone like her when we were struggling with our faith and sexuality — between our identity as children of God and the sexual identity we were created in. Kathy is in forefront and we want to be right behind her so our LGBT youth will know that God loves them and created them the way they are, so that they will experience love and fellowship from other LGBT believers in Christ. It breaks our hearts when we hear of gay teens killing themselves because our message of love was drowned out by hate and rejection that Kathy is working against. That's why we support Kathy." Joon Centeno and Alan Shipley. Alan and Joon attend Open Doors Ministry in Long Beach. I spent time with them last June when I went down there to work at Long Beach Pride with the church. Then, I spent every day afterwards watching their well documented fun and love for one another . Joon spent time in the hospital last year — the devotion and love Alan has for Joon spilled through every thought and post. They are getting MARRIED in April. WONDERFUL WONDERFUL men who live a life of JOY!!! Thank you for your support of the crowd funding campaign.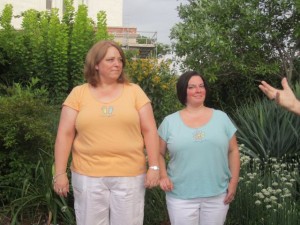 JENNIFER LYNN and TRACY SIMS: (to complete)
DAVID SHELTON: "I first heard of Kathy's work through a mutual friend, and I'm most encouraged by her passion — as a Christian, and as woman who loves her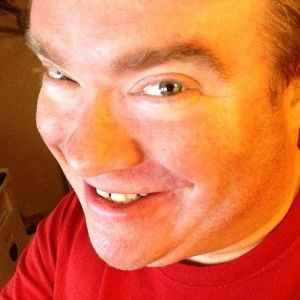 gay neighbors as much as she loves God and loves justice. I fully support her work, and I look forward to the day when I can meet her in person and give her a great big hug!" David Shelton David is a graphic artist and writer in Tennessee. Oh my! THE HOT BED of fundamentalism from the 1920s and that stuff DOES NOT go away until to educate to counter it. Tennessee is on my radar to get to — I honestly do not care how against me an audience is — if they are willing to listen, we can hope for movement. I have learned to remain calm against the extremism. If Dave finds the venue in the fall — I will be there. David blogs at http://skippingtothepiccolo.com/ LOTS goes on in Tennessee politics, after all, they have Stacey Campfield. Ugh. Thank you David for you generosity. (look how adorable he is — big good health changes in his life this past year.)
WARREN MCCARTHY: I met Warren in 2007 when he was Ed Ness's roommate. Ed invited me to several Freedom In Christ events after meeting me at  the first Gay Christian Network conference I attended. Warren was gracious enough to share his home with me, the know-absolutely-NOTHING-about-LGBT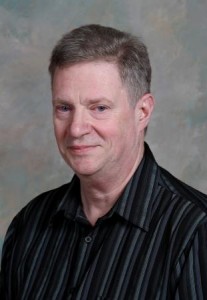 Christian-issues person. I see him quietly serving at Freedom in Christ every time I am there, he does the background things that may not be noticed, yet make it all run smoothly. I asked why he supported my crwodfunder and he said: "I am supporting your writing of your book for a multitude of reasons among which include but are not limited to: I admire and appreciate your tireless devotion to the work that you do in sharing the truth that we are all God's children -whether we are lesbian, gay, bi-sexual, trans-gender straight or somewhere in between. I have enjoyed hearing of some of your research and think that your book will be a fascinating and insightful read. I appreciate that I have been able to direct people to your website as a resource.
WINSTON GOH: I met Winston at Freedom in Christ Evangelical Church SF when I was speaking as part of a day-long presentation on homosexuality and trans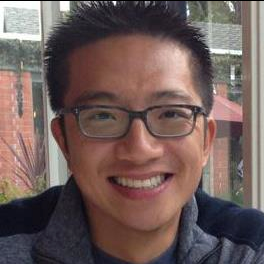 and Christianity. My buddy Mike Castro built me up so much that Winston really wanted to meet me. This one, SMART man – family doctor. I asked why he supports me: "I support your work because you are a great advocate for the gay community and I believe God loves us no matter we're gay or straight!" THANK YOU Winston for your support. Next time, we are going to sit down and chat – he seems so interesting !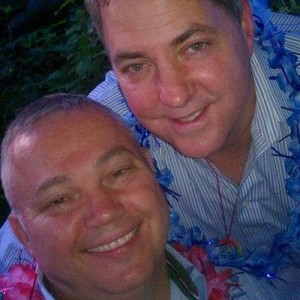 MARK LAWRENCE: "I support Kathy and her work to educate and foster relationships that occur because of her unique situation as a straight woman and the journey she's been on. She has a part to play in helping the evangelical church move on from the culture wars we find ourselves in. I believe her efforts will assist in the on-going in-breaking of Shalom that represents the gospel message to me." Mark Lawrence. I met Mark years ago at the gay Christian Network, first online then in person at the conferences. He is always there having just finished his term as Treasurer. (Thank you for leading such a VALUABLE organization.) Mark and his husband live in Houston and are involved with a GREAT group of LGBT Christians down there. So wonderful that I regularly get jealous. Thank you Mark for you generosity.
JEFFREY HOFFMAN: "I support your work because it is holy work to mend broken relationships and soothe broken hearts; infusing the light of love and truth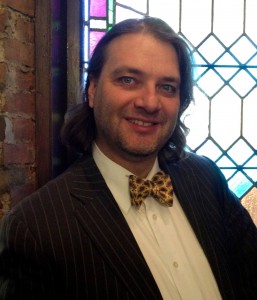 where misunderstanding and prejudice have cast a dark shadow is how you have become Jesus's hands and feet in the world. Thank you." — Jeffrey Hoffman, executive director, BJUnity; board of directors, Safety Net (onesafetynet.org) Jeffrey does AMAZING things. He went to the capital of Fundamentalism schooling — Bob Jones University. Now he works with LGBT Christians wounded by the rampant rejection in institutions and church communities like BJU. He lives in my old neighborhood in NYC — Inwood. One day in the not too distant future, I will be hanging out in the old neighborhood with a new friend that feels like he has been around a very long time. We exchanged LOTS of messages.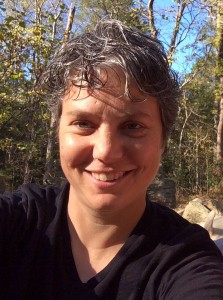 MJ BUHRER: "I support your work because your message is one of love and truth and is greatly needed." MJ Buhrer I got a note from MJ before I went to Charlotte Pride 2 years ago. So, I met her on the streets of Charlotte, in the midst of the Wall of Love work I do with some loyal fellow workers there. The next year it was the same– on the street in the midst of the swirl. THIS YEAR though MJ — you will NOT escape me. A meal, an outing away from the intensity. There is a great sense of humor and story behind that smile and I want to know it. See you in August my friend.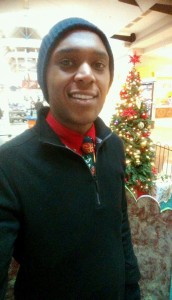 JOHN KIMUHU: "I met Kathy a little over a year ago at a Donut shop in Seattle. She agreed to sit down with me (not knowing who I am) when I had messaged her via Facebook after seeing that she was passing by Seattle. That is a day I will remember and cherish. It was the first time someone had looked me in the eyes and said in such a sincerely beautiful way God made no mistake, you are perfectly made. After a wonderful long talk and being given a ton of resources we both stood up and she came over to me and gave me the most wonderful hug, and again told me how beautiful I was in Gods eyes and in hers. I heard, I saw (in her eyes) and I felt what I've been dying to receive from someone for a long time, that unconditional love. It has been amazing to see all that she has been doing for LGBT Community and the Christian Community. Building that bridge between the two. She is a huge blessing in my life and so many others. I am excited to read her book and to continue to see the great things she has coming. Thank you Kathy!" Thank you John for hanging in there and NOT giving up. Others put some heavy burdens on you NEVER intended by God. Keep going forward my friend and THANKS for the random FB message– How crazy was THAT — I was 9 miles away!
CLAUDIA NESS: I don't know Claudia, so I asked and got a WONDERFUL story back: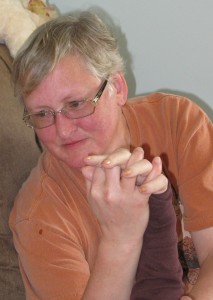 I "discovered" I was gay in my early 20s. Before that, I was quite naive and didn't even know it was an option. I came out to my immediate family fairly early on, and they were supportive and have never stopped loving me, never condemned my "lifestyle". I'm an extremely fortunate woman. I was, however, semi-closeted for a long time. Out to my friends and family, not so much at work. I've was once in a relationship with a woman so deep in the closet, she didn't admit she was gay, and I decided that was just a horrible way to live. Since I met my current partner and moved from TX to AZ to be with her, I'm more open. I don't hide the fact that I'm a lesbian, but I don't broadcast, either. I'm a nurse who has worked night shift in Neonatal Intensive Care for 32 years. I was also a pianist/organist for a Methodist church in upstate NY (where I was raised) and a small TX town for several years. That's where your work comes in. I left the Methodist church because of the way they treat LGBT people like second-class citizens. We're "good enough" to be members, put our money in the plate, sing in the choir, but not "good enough" to marry or be ordained (unless celibate). The hypocrisy is unacceptable to me. The church was always an important part of my life, and I haven't found a church home to replace what I had. I think a part of me will always identify as Methodist. Your work, and the work of others like the Reformation Project are needed to lead churches to accept LGBT people as true equals and let people like me go back to the church I loved on an equal footing with all the straight people there. Thank you for asking. I look forward to meeting you one day when you come to AZ and hugging the stuffing out of you. THANK YOU I don't know Claudia, so I asked and got a WONDERFUL story back: I "discovered" I was gay in my early 20s. Before that, I was quite naive and didn't even know it was an option. I came out to my immediate family fairly early on, and they were supportive and have never stopped loving me, never condemned my "lifestyle". I'm an extremely fortunate woman. I was, however, semi-closeted for a long time. Out to my friends and family, not so much at work. I've was once in a relationship with a woman so deep in the closet, she didn't admit she was gay, and I decided that was just a horrible way to live. Since I met my current partner and moved from TX to AZ to be with her, I'm more open. I don't hide the fact that I'm a lesbian, but I don't broadcast, either. I'm a nurse who has worked night shift in Neonatal Intensive Care for 32 years. I was also a pianist/organist for a Methodist church in upstate NY (where I was raised) and a small TX town for several years. That's where your work comes in. I left the Methodist church because of the way they treat LGBT people like second-class citizens. We're "good enough" to be members, put our money in the plate, sing in the choir, but not "good enough" to marry or be ordained (unless celibate). The hypocrisy is unacceptable to me. The church was always an important part of my life, and I haven't found a church home to replace what I had. I think a part of me will always identify as Methodist. Your work, and the work of others like the Reformation Project are needed to lead churches to accept LGBT people as true equals and let people like me go back to the church I loved on an equal footing with all the straight people there. Thank you for asking. I look forward to meeting you one day when you come to AZ and hugging the stuffing out of you.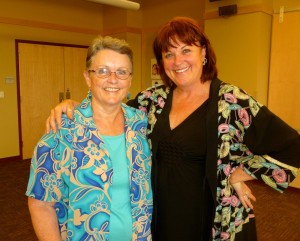 MARTY VELTKAMP: "I just think it's time we lay aside the hate and do what Jesus really wants us to. So tired of the religious establishment and their manufactured doctrine, made up to fit their agenda. And I hurt for all the people who are victims of this agenda. Kathy, you are God's agent in this battle-I pray for your success and safety." I met Mary in Montana where she works on staff at a church. She has seen the issues of discrimination against LGBT people of faith. When I went to Montana to speak last summer, Mary came, brought a friend and listened. We have MORE years and MORE work to do there my friend!  
LEE WALKER: I think Lee and I met five (?) years ago thru Gay Christian Network—it sure has been awhile. We have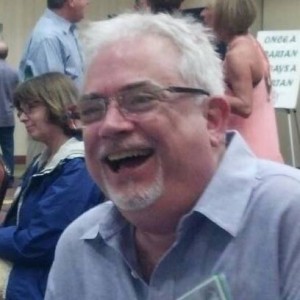 a vibrant behind-the-scenes exchanges life. The joys, the frustrations, the chit-chat – we share it. No surprise that he is so easy to be in relationship with – he just finished his counseling degree at Houston Grad School of Theology. THANK YOU Lee for your support. You WELL UNDERSTAND the destruction that fundamentalism and flawed dogma have done to the LGBT Christian community. You have lived it, and now with your degree, you can positively contribute to fixing it.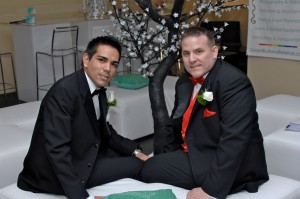 CHIP COUNCIL: "I support Kathy's work because she is using her spiritual gifts to bring reconciliation between the Christian and LGBT Communities and healing to victims of spiritual abuse. In the process, many lives are enriched and heartsare touched in a very powerful and meaningful way." Chip Council I met Dr. Chip in a very funny way. I was commenting on an article written by not-terribly-affirming-of-the-gays-and-far-less-so-of-the-trans Michael Brown. There was this person making wonderfully lucid and intelligent points. I thought –"I NEED to know this person!" So, right there on Brown's slam-athon, I asked him to find me on FB and friend me. And the rest . . . is kismet. I will be speaking at his local PFLAG when I get to the Phoenix area next and we exchange notes frequently. Thank you Michael Brown—you brought us together for good and now I will be helping out parents and families in AZ because of the relationship with Chip. Ha! That picture below is Chip with his new husband, Carlos – they recently got married in California.
NIGEL REDFORD: "In Jesus' day, many religious leaders concerned themselves with excluding various people, and telling people they were not welcome. They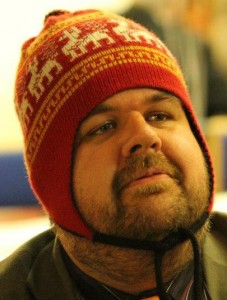 were shocked and outraged at the way Jesus welcomed all, and would let no-one be turned away. I believe Kathy is followings firmly in Jesus' footsteps, welcoming those who have been turned away, and wedging open the door to all who would come in . Frankly, I am in awe of her tireless campaigning, meticulous research, simple compassion and hospitable spirit. She has faced insult and exclusion for the sake of others, and is a fearsome warrior for her gay brothers and sisters in the family of God. For too many years, gay Christians have knocked on the door of the church, asking to be let in. It takes voices of straight people, like Kathy, to say 'come on it, we are all family together' to help the church become what it should be – God's family on earth in all its diversity." Nigel Redford I know Nigel from the online community of the Gay Christian Network. He works in the town (Finchley, London) where my was-band was born and raised. My kids are dual citizens with the UK because of this little blessing. Someday I will sit with Nigel by the fire and have PG Tips and Digestives while he knits a scarf for me.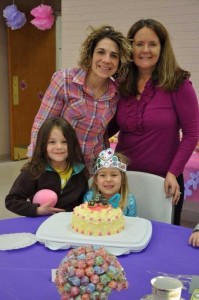 SUZANNE LINDSEY: "I support you Kathy Baldock because you are a difference maker. I thought this before we met and my impression was solidified when I met you in person through The Reformation Project. I got chills and you affirmed my place in church when you said, "We can't see the full picture of God without all of his children." You are a faith warrior fighting against the rampant injustice that we are living through in our world today. I wholeheartedly believe that hundreds of years from now, future generations of Christians will be reading about the malicious mistreatment our fellow brothers and sisters faced when trying to follow Christ. They will then read about leaders such as you who restored Christianity to what Jesus envisioned. Your insatiable pursuance of Christianity in action is contagious. Your scholarship will be a reference for many houses of worship. " Suzanne Lindsay First, wow and thank you Suzanne! I first met Suzanne through the Reformation Project listserve boards where we all shared our study experiences before the conference. When we gathered in KC in the fall, Suzanne's maturity (and brilliance) were quickly evident. When she speaks — listen. (We have a GREAT group of Reformers!) Suzanne is the daughter of a minister, raised in the Lutheran Church. She is the Sunday School director at her UCC Church in Maryland. She teaches English, has two children, drives a minivan and has a WIFE. Conservative and mainstream church leaders – you are losing out on wonderful lesbian followers of Christ like this!!! Ahhhhh!!! So silly, wake up!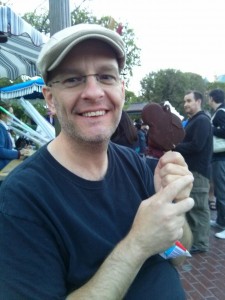 DAVID CHRISTIAN: "I support Canyonwalker Connections & Kathy Baldock for two reasons: 1. As a dad, I am glad to know there are people to love and support the next generation just as they are.  Although my son is not gay, He is loved and accepted as God precious creation. 2. As a former missionary, I support missions, foreign and domestic, that teach an inclusive love and that Jesus does not exclude anyone. Kathy reflects the love of Jesus, and that is why I support her ministry." I met David when I went to Long Beach to speak at Open Door Ministry. After spending a day with Stanton, several ODM people gathered at a greek restaurant for dinner. It was the first time I had met the members of the church. I sat next to David and could quickly see how loving he is. A young man that I met thru my youtube videos, Paul, knew I was in town and came along. David had been mentoring him since coming out. Small world.  David played chauffer to me that night and the next morning—getting me to the church on time. Thank you to David Christian for your kind contribution to the Crowdfunder Campaign for "Walking the Bridgeless Canyon –Repairing the Breach between the Conservative Church and the LGBT Christian Community" book and speaking tour.
JASON EDWARD KAMRATH: "They say that actions speak louder than words, but Kathy has devoted her life to turn words into action in changing the face of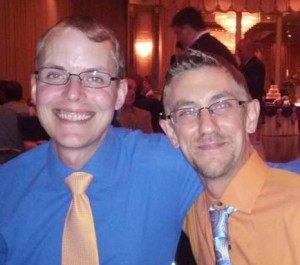 Evangelical Christianity. I was blessed enough to legally marry the man I love in our own Episcopal Church. Until every LGBT person is able to share in that blessing I will continue supporting the work of Kathy and others like her. She will change the world – because she KNOWS us and she LOVES us. God IS love." Jason Edward Kamrath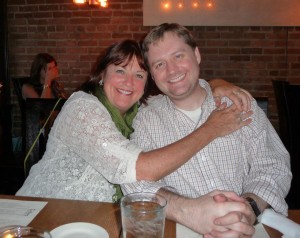 DARREN POTTER: "I support Kathy because she's willing to "roll up her sleeves" and spend her time and energy to work within the Christian community as an LGBTQ advocate. I admire her passion for befriending and defending those individuals who feel lost and alone inside the church while, at the same time, showing the love of Christ to people on the other side of the argument who don't share her views and beliefs. It takes a strong person to withstand the repeated rejections and judgments of others for standing up for what you believe and Kathy has accepted this personal cost in her work as an LGBTQ advocate. She is a friend to many, a defender of those who need defending, and a warrior for Christ. I am proud to call Kathy my friend. May God richly bless her for the positive difference she has made in lives she has touched." Darren Potter I met Darren several years ago at a Gay Christian Network Conference, but did not get to spend time with him for the first time until August 2012 when Sami and I drove cross country to get her and her car to Albany for school. We stopped every night with friends along the way. In Cleveland, we had a VERY memorable dinner with Otto, James, Mark and Darren (+others) at Nolita's. Then it was off to the Christmas House in the dark. WHAT A DELIGHTFUL man this is!!! ( and yes, single). He was one of my three dates for breakfasts at GCN in Chicago. I got to the door of the hotel at 7:30 and off we escaped in a taxi. I told him I only could hope that a paparazzi got me being swept away from the front door of a swanky hotel in a taxi by a handsome man — it would do wonders for my reputation. I LOVE this guy!!! We exchange greeting cards too — now WHO still does that???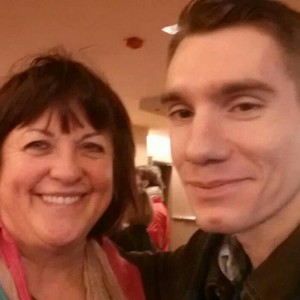 MICHAEL BOWER: "I support your work because I truly believe that God wants to use you to help bridge the gap between the gay community and the conservative Christians. You have made an impact on my life, as you have many others. And I know you will continue to do so! My hope is that one day it will be easy for kids to come out to their parents even if they are conservative. I grew up in a conservative Christian household and it still hasn't been talked about to do this. One day, soon, I hope. But having good resources is essential. Kathy and her book will be great ones! Thank you!" I met Michael while working with him for the pat two years at Charlotte Pride. He has stood with our Wall of Love between the street preachers and the festival goers. I also was able to spend a fun evening out with Michael and Beau Cannon at a Brazillian restaurant in the downtown with a long evening of great conversation outside till late on the summer night. This year, Michael is part of the team in Charlotte that will organize the time/event better to maximize our effectiveness and my time on NC. I NEED people like Michael to work with to further equality and inclusion for LGBT believers in the church. THANK YOU Michael. Oh, and this petite man — he is a black belt — so, careful!!
TRISTAN BROWN: "I support your work for all the pain and suffering that you go through on my behalf of myself and others that are gay Christian." Tristan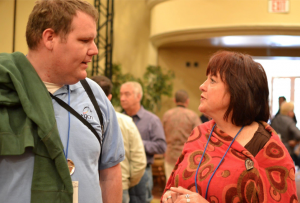 Brown. I have known Tristan for several years though the Gay Christian Network. In Phoenix, we set a plan for me to come to Orlando to meet with the GCN group there and go to Disney Gay Days. WHAT FUN! Disney aficionados, pass holders and tour guide were in the group. Country Bear Jamboree with REAL bears — what could surpass that? Tristan organized the timing, the finances — thank you. What it did long term was to connect me to a group of GCN folks in Florida in a more personal and meaningful way. Tristan is off to live in New Zealand in May. He will be missed in the US, but they get a honey of a man as a beautiful import.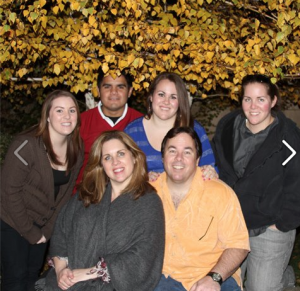 SANDRA VAN DYNE: "Finding Kathy's website was a blessing for us. We are Christian parents who raised our children in church and Christian school. Having a gay child brought years of shame and guilt. We were confused, struggling and searching for answers. When I stumbled onto her website, it was a breath of fresh air! Kathy has been given a gift to share, a mission to reveal the truth, a ministry of reconciliation that cannot be stopped and won't be silenced. Kathy, you are strong, you are kind, you are a blessing to so many. Thank you from the bottom of our weary hearts!" Sandra Van Dyne There is a grassroots movement with an intensity behind it of parental passion rising in conservative churches. Parents that LOVE their gay kids, know they are Christian and are not walking away. If they do– they tell their churches WHY. I know hundreds of these Moms. They find me. They are desperate for a straight Christian to help understand the issue. Because I am straight and my kids are straight, this strips the "agenda" out of my mission. Moms — the FIRST group I am doing a webinar for when the book is done. Equipping them all over the country, in various denominations = powerful force.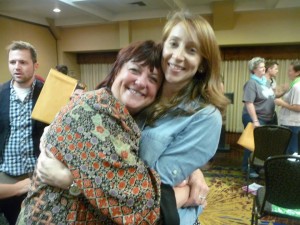 MEGHAN RHINEHART: Megan was chosen as one of the Reformers of The Reformation Project in Kansas City this past fall. Reading her posted comments on our private list serve over the summer as we all prepared, it was pretty clear that this native Atlantan is BRIGHT. Then, when we all got together, one minute at the microphone, and we call all see how incredibly funny she is too! Oh, and she is gorgeous, and single, and gay. I look forward to working on something, anything with Megan in the future. It would be well done and FUN!
ANDRE JACINTO: "Kathy, you continue to be a blessing the the LGBT Christian Community. An activist without an agenda.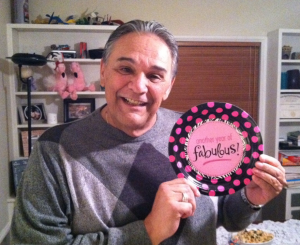 I think you make a very bold statement in that you stand up for the LGBT Christian Community, and you yourself are not LGBT, and neither are your children LGBT. You are pure of heart for the Community, and for this I thank God for you daily. Always in my prayers," Andre Jacinto Look at him — can't you IMMEDIATELY tell how lovely and kind this man is?! He is part of the Christ Chapel of the Valley Community in North Hollywood where so many of my buddies attend church. I met Andre when I spoke there in 2012.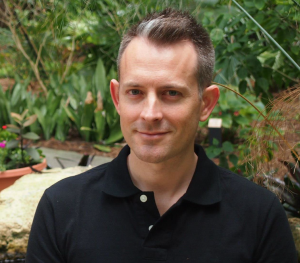 WESLEY THOMAS: "I support increased love and compassion in the world and that's why I support Kathy!" Wesley Thomas. Wesley is a father of three sons who was in a mixed orientation marriage before coming out. He is part of the GCN group in Orlando. I was DELIGHTED to meet him this summer at a gathering the group held at Jose's so I could meet them and talk. SUCH A DOLL!
KANDIS GLASGOW: "The love, strength and courage that Kathy shows day in and day out in her battle for GLBT inclusion is nothing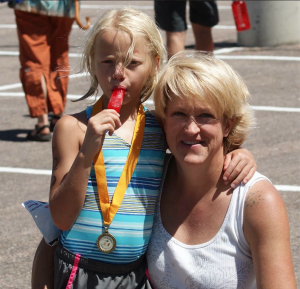 short of breathtaking. I am honored to be able to support her and the Canyonwalker Connections journey both spiritually and financially. Thank you, Kathy. Your work changes hearts and saves lives. Jesus would be proud." Kandis Glasgow Kandis and I were Facebook friends and finally met at the the Denver GCN Conference. We enjoyed a VERY FUN lunch time together which convinced me to stay glued to her FOREVER over the miles. She also happens to have just about the cutest child on the planet — Ms. Jaida.
JESSICA BARBER:"I support your work because I believe you are doing what the church has failed to do for many years. You are a beacon of hope & light to those of us who need a voice in this oppressive world. I am so thankful that I found you on youtube and I know it was by God's hand. I have been blessed every since by your ministry & supportive outreach to the LGBT community. Thank you so much for what you are doing and may God continue to bless & strengthen you along life's journey!" Jessica Barber Lots of people find me on youtube.http://www.youtube.com/watch?v=yB8oQxyB-bQ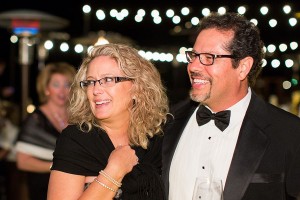 KRISTEN GIL: "I so admire you for your selfless dedication to a ministry of love and acceptance for the unloved. The importance of your work may not be seen for many years to come. Your heart for those that have been condemned by the church is truly lovely. I pray that you will be the bridge that brings the church to an awakening of Jesus' love for all mankind. Love you old friend! Love you bunches." Kristen A. Gil. I have known Kristen for maybe ??? 20 years. We were in the same church circles, then church for a little while. She went thru a divorce and became the outcast (ridiculous), and we stayed friends (not ridiculous). We ran into each other at the gym again 7 years ago and she was starting to day "the sexy Mexican" . I love it. She and Javier have a VERY lovely marriage. When I am done with the book, one of the FIRST places I am going is over to Kristen's and I am going to sit on her couch and drink wine, lots, while she make some killer appetizers and dinner. I am going to let her take care of me Kristen-style. It is unique to her. I LOVE YOU old friend. Thank you for not sailing on the boat that so many in that group did.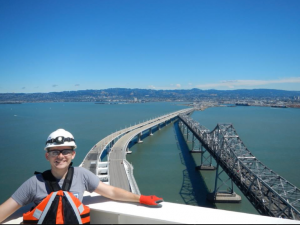 CLIFTON NEFF: "When I first heard you speak at a local conference last year I was touched by the passion and drive that the Lord had put on your heart for this topic. You are filling a hole in the story that has not been told and I'm excited to see where it leads. Thank You for standing up when called." Clifton Neff Clifton came to hear me speak as part of an event at Freedom in Christ Evangelical Church last spring. We both have engineering backgrounds, but check out Clifton on the Bay Bridge photo below!!! I enjoyed a few minutes checking out his pictures from dance competitions over the years. NOT ONE of the engineers I worked with in the past was THAT much fun. I hope to see you again on May 10th at Freedom in Christ again — all day this time — 10 till 4.
URSULA POWERS: "I applaud people who promote love and not hate. Thanks!" Ursula Powers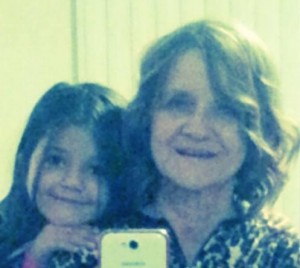 Ursula is a local resident to me and I still have not met her. (This has been my year of hibernation as my friends know. When I am at home, I visit with people on hikes.) THANK YOU Ursula for your contribution — I will come down the mountain and into a restaurant or coffee shops this summer.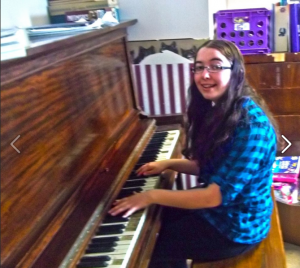 RAE DEHNART: "I support you because I believe very strongly in your cause! There are so many people in the LGBT community (Christian and non) who have been hurt by the church, and the bridge needs to be made. How can they grow in God's love if all of God's people turn them away? The church needs an awakening in this area, and I believe you are the beacon, Kathy. I've been praying for you every day. Because of you I am learning to look for ways I can help the people hurt by the church in my area. Thank you for all you do Kathy. Love, Rae Dehnart" I only "met" Rae online recently — through my blog and some follow up email exchanges. There are some people that you know have sweet spirits from the very first exchange — 19 year old Rae is one such person.
J DRAKE BLACKWOOD: "Some years ago, right after a Bishop told me that, as a gay man, I would never be worthy to wear the mantle of the priesthood, I found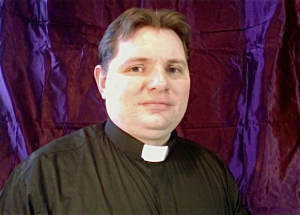 myself wanting to leave the church and God altogether. I was cast off like the dust from the shoes of the Apostles that Jesus sent forth. I am still Catholic and I am a Priest. I am ordained. I did not receive the Sacrament of Ordination as I should have, but I am a Catholic Priest, an openly gay Catholic Priest. I met Kathy at the GCN conference in Seattle Washington in 2007. I had been a part of GCN for sometime and this was my first conference. While I still felt like an outsider, Kathy welcomed me warmly. She gives a voice to those who can no longer speak. She is the face for those who still hide in the darkness. She is the light that guides many to a new understanding of our time and our relationship with all of God's children. She is simply an Amazing woman. Kathy puts to shame all those who segregate God's children because of their differences. She speaks out against the injustice of rejection of those who are deemed by some to less than worthy. She challenges churches and the faithful to look at human sexuality with new eyes and a new understanding. She is the epitome of what Jesus commands us all to do when he says "Love Thy Neighbor." For this and for many more reasons, I support Kathy and her work." J Drake Blackwood I hope someday leaders in the church will PUBLICLY weep for the pain they have caused the LGBT community. The calling and depth of sacred spirits that have been disregarded by not understanding sexual orientation is a CRIME in the heavens and on earth. My Mom goes to a RCC church in Arizona and much of the time she cannot understand the priest, he is not a native speaker. Last week and this week I have presented TWO MEN in my thank yous who wanted to be RCC priests and were rejected because they are gay. There are MANY people with callings on their lives to serve in ministry– J Drake is one of them. When I met him in 2007, I was touched by the deep pain of rejection from a denomination in which he SO CLEARLY wanted to serve. He STILL goes forward. He has been ordained outside the Holy of Holies v. 2.0 that man has created. This is a sweet man. We spent time in DC the next year after we met, down the end of a long isolated hallway, praying and crying over the rejection and asking God to bless the calling.
DARREN McDONALD: "I support your work, because I refuse to sacrifice my faith in Jesus in order to claim the sexuality with which God made me. Thanks for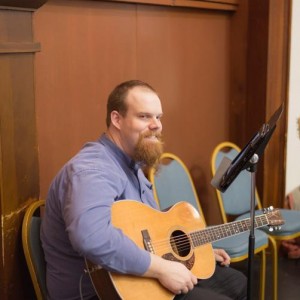 your ministry and the work you do. It's life saving." Darren McDonald There is a new support group for students and alum of conservative Christian colleges and universities called Safety Net . Darren went to Westmont College and Fuller Theological Seminary. He is now a volunteer Pastor for MCC in Portland. A few years ago, at a gay Christian conference in Austin, I sat at a table with TEN people and I was the ONLY one who had never gone to seminary or Bible school. All the others were gay and all trained well in the Bible. And I am the one that is welcome in most churches. It is upside down. Please follow Safety Net. They just did an event Friday in LA to launch a branch of it in SoCal. The pictures are here:https://www.facebook.com/KathyBaldock/posts/10202971649030255?comment_id=8024460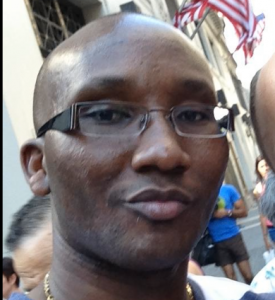 BEN GITEAU: "I support your work because it is geared to making the world a better place for everyone, including the LGBTI community. I grew up a Christian and I know from deep inside my heart that God could never have created gay people by mistake. The Bible has, throughout history, been used to oppress and discriminate against various groups of people at different times that the majority of the people at those times considered misfits for whatever reason. Many times Christians forget that the foundation of Christianity is LOVE, and that God's love is unconditional. Homophobia, just like many other forms of oppressions and discriminations, is based in not knowing/not wanting to know or just a lack of knowledge. Many times this ignorance is passed on from one generation to the next. I thank God for people like you that research and work so hard to educate people to bridge that gap of lack of info, or of misinformation. I look forward to a time when the Christian community worldwide will be more focused on loving people as they are, just as Christ has loved us all. People need to understand that being gay is a God given orientation, and that a lot of gay people, if given the choice, wouldn't have chosen to be gay. We're all created in so many unique ways and God looks at His creation and sees us all beautiful. We need not fear each other, but instead study and seek knowledge to help us understand that some people are just of different sexual orientations, and that there is nothing wrong with this. God would have us all love and respect relationships between two consenting people, gay or straight. God bless you, and God bless your good work." Ben Giteaũ Ben is from Kenya and is a nurse in Atlanta. Although we have 174 friends in common — many from New Covenant Church in Atlanta — so we are destined to meet at Immersed one year!
JANA HARRISON CURRIER: "When the dreadful Amendment One (so-called Marriage Amendment) passed in NC, I was deeply distressed that people whom I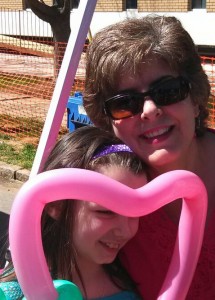 care about were so unfairly and cruelly targeted. My sadness turned to absolute disgust when I heard statements proclaiming "Jesus has prevailed" after the amendment passed. Thankfully, I found some incredible Facebook groups, namely Believe Out Loud, The God Article, and John Shore, for people who believe as I do – that our brothers and sisters in the LGBT community deserve to be valued treated fairly. Another ally informed me about the existence of Canyonwalker Connections. I was absolutely blown away by your work – not only are you an inspiration to the LGBT community, but to allies as well. Every time you bring a church to reconcile with the LGBT community or you remind people how valuable and unique they truly are, Jesus prevails." Jana Harrison Currier Jana is a straight ally in NORTH CAROLINA!!! (What is happening there with allies, Moral Mondays, Moral Marches???!!!) She and her friend Jenn Kirby joined us in the Wall of Love in Charlotte in 2012 and then Jana returned in 2013. When you see a married mom of small child from a traditional background ACTIVELY standing up for the civil rights of others – the church is in a turning point! What a delight to have Jana join the group each year. This year there were 31 of us!!!
DAN RAFFERTY: "I support Kathy because I believe strongly in the work she's doing to bring Love & Acceptance to ALL LGBT!" Dan Rafferty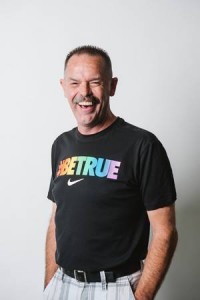 I met Dan online in Facebook – he is one of those connections that I have NO IDEA of how we connected at first. I went to Open Door Long Beach in LA to speak last March and May and Dan came "just to meet" me. He sat in the back corner, hidden, out of the way so that no one would see him. He had not been in church in YEARS!! He is now at Open Door each Sunday – it is HIS church now. If you knew the folks and pastors there, you would KNOW that they are a wonderful, Jesus-reflecting bunch. I love that Dan on FB is not Dan, my friend and I look forward to a meal and long chat next time I am in Long Beach. The story of just coming to listen to me speak and finding a church home really makes me SMILE!!!
SCOTT PING: "I support your work because I see it as a potential bridge/tool between the LGBT Community ,who are so strong in Faith, and the Faith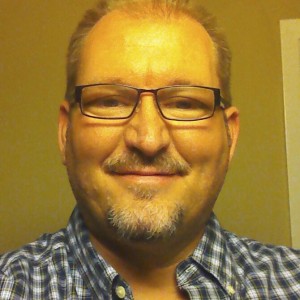 Structures/Communities we grew up in that passionate toward God. My former wife wisely told me regarding my fundamentalist family in Kentucky that it was "incumbent of me to relate to my family in their world…because there was no way they could relate to me in mine." This did not dismiss their responsibility to learn, but in my situation, I had moved on in so many ways that they just did not have the underpinnings to understand. In many ways they were uneducated, isolated, indoctrinated, etc. Thanks Kathy for investing the time and energy to bridge the gap. Scott Ping THANK YOU Scott. Scott went to Bible College and was married to a woman. They have all done well in creating a new structure of their family and new spouses with the children they have together. It certainly CAN be done! And in conservative Arkansas! Coming from an extreme fundamentalist background and wanting to remain in connection with those who do not understand the path you are now on is a CHALLENGE.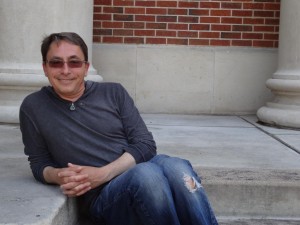 BERNIE KESTEL: "Everyone I meet claims that they are a Christian, yet I've met only a handful of Christians. Puzzled? Why? So few walk the walk, instead of talking the talk, as any fool can quote the Bible. Kathy is one of those few who strives to exemplify Christ in her daily life. Her daily walks through the woods are her prayer. Her ardent defense of LGBT Christians is par with the works of the Saints. I am happy to call her a fellow Christian." Bernie Kestral Bernie and I were trying to figure out how we got connected – we think it was through a Facebook page and maybe Jerry Rieter. One of the wonderful things about this campaign is that take the time to ask who people are and find out their story. This has been an enlightening activity. So many of us are connected to others and know little about them. I asked Bernie to tell me his story. WOW! All the rocks that could be thrown in a persons' path to destroy them have been placed in Bernie's path. One thing is clear. This man is brilliant. It makes me wonder how many gifted, creative people have not been able to give their richness to their communities and churches because they were pushed away. We have all lost. Thank you Bernie that you trust me with your support. It is VERY humbling. Your words are kind; I know you do not toss your words around lightly.
SEAN CARAS: "I read and hear of your experiences through the work that you do, I realize how important your work is, the ways you are influencing others, and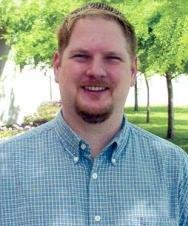 the difference you are making. It's immensely encouraging that there are GLBT Christians that are dedicated to building an understanding among the straight Christian world, and are working toward equality and inclusion. Yet, there is a very special place in my heart for those who are not GLBT, and are also working with equal fervor on this mission. You definitely are one of the folks who are at the top of my list of straight advocates. It's difficult for me to put into words the appreciation I have for folks like you. There are some who make those efforts because they are proud of themselves for being so open-minded and Christ-like, as if they are scoring points for their value as a human being. It's almost as if they are saying "Look at me – I'm such a good Christian that I reach out to THEM and help THEM." It's like walking past a homeless person and handing them some money, then thinking to themselves, "Look at me, I've done a good thing today." There are others who are motivated not as much by what they are doing for others, as much as they are for the way it makes them look to others. Of course, there are people who drive around in cars with Christian stickers on them, and going through the motions of attending church and related activities, yet it's mainly for effect. On the other hand, there are folks like you who are motivated by not what they get from it (though the personal rewards of the work are definitely blessings) or the way they are perceived by others (as if scoring humanity points), but rather from a sense of love of others, of wanting to make up for the injustices and wrongs that others have perpetuated, of wanting to bring a loving and accepting spirit to others who have not always experienced that spirit, of the desire to personify God's love, or of the giving of any other blessings or gifts to others in the spirit of Christian love. The fact that you are motivated by sense of service, love, compassion, and faith brings tremendous credibility to your words and actions. So, in closing I would like to say that you may not be able to fully know how much it means to us who are benefitting from who you are and what you are doing. Words alone cannot express the meaning of what you bring to our GLBT community, our faith, and our lives. Yet, the way I envision what many call the "judgment day" where one's life is examined in the context of what she/he has accomplished with the gifts and opportunities given, and what that person's life has meant to others, I know that you will be able to see the far-reaching fruits of your labor. I cannot help but think that God will be immensely pleased about where your journey has led and what you've accomplished. So here's a big hug and a huge word of thanks to you! — Sean. I met Sean many years at a Gay Christian Network Conference, Anaheim and Nashville. He also came to the Evangelicals Concerned Conference in 2011(?) when I spoke. Sean is not fully out in his professional world, so I am leaving out some details. Many of you know him though. I VERY much appreciate his generous contribution to this campaign. And THANK YOU for the VERY KIND words.
MIKE FERTITTA: "I am grateful that I am able to contribute financially to the realization and promotion of the book you are writing. Since meeting you at the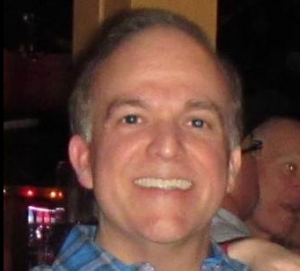 Gay Christian Network Conference in DC in 2008, I have appreciated the work you do educating folks engaged in "The Great Debate" on what the Bible may or may not say regarding LGBT Christians. It's had a huge impact on folks being able to stay in relationship with their loved ones. I have moved beyond that debate at this point in my personal journey, but there is still much work to be done in that area. I can see now how obsessed I've been with the debate up until this past year…an obsession driven by a need to convince others and myself that I'm OK as I am. I am much less concerned these days about what other folks think about me and much more concerned about what God and I think about me and I'm in a very good place in my life on that front. What moves me to support your work today is a calling and a desire to have a positive influence in the battle to combat the tide of fear-mongering occurring in certain circles of evangelical Christians. It's time for folks to know who the LGBT folks are in their lives and to get to know them authentically for who they are and not have their perception of LGBT folks colored by the misinformation and outright lies perpetuated by these "Christians". It's time to expose the efforts of those evangelical Christians who are driving the anti-gay movement in countries like Africa, Russia, and Eastern Europe where fairly recent legislation has legitimized the torture and death of LGBT folks. I appreciate that your book will go great lengths to expose the damage such "Christian" circles have ravaged on American families for decades and are ravaging on families around the world today. The litmus test I use to determine where I place my financial support today is John 13:35 (AMP): "By this shall all [men] know that you are My disciples, if you love one another [if you keep on showing love among yourselves]." Are you demonstrating ALL of the Fruit of the Spirit: Love, Joy, Peace, Patience, Kindness, Goodness, Faithfulness, Gentleness, and Self-Control? How are you treating folks? How are you helping them? How are you showing them and bringing them to Jesus? This makes for a very diverse group of beneficiaries indeed, and I'm thrilled to have you among them. God bless and God speed! Love you! Mike Fertitta I met Mike, a chemist for the EPA, through the Gay Christian Network (see a pattern in my life??) at the conference in DC in 2008. He is part of a group of gay Christians in the Houston area that I am distinctly jealous over!! The get together all the time and post picture of BEAUTIFUL relationships. I want to be in their club!!!! Houston is one of my target cities to visit and speak in — there are great LBBT churches there AND very traditional not-so-lovely-for-LGBT-people churches there too.
MICHAEL VOLLBRECHT: "I support you because your mission is unique: when I first met you, you didn't come with brochures and an agenda. You came with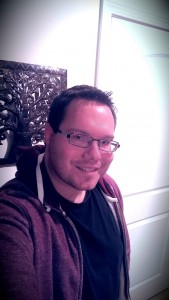 open arms, and a hug. I want to support Christian leaders like you." Michael Vollbrecht I met Mike at the GCN Conference in Seattle in 2007, my first year in attendance. I had NEVER been around gay Christians and only found out via a NY Times article three weeks before that gay Christians existed!!, were organized !!! and were having a conference !!!! So I went. Mike's is one of the most memorable stories I have heard throughout the years from a Saturday open mic sharing time. I may get some of the details wrong, but the basics are solid. He had been in a seminary to become a priest in the Chicago area (?). It was during the problems of pedophilia surfacing in the Catholic church with priests. One solution the hierarchy had was to do a clean sweep of the gay seminarians. ( Yeah, brilliant. Incidentally, there is NO connection between being gay and attraction to children.) No only was Mike put out, several other heterosexual seminarians left in solidarity. When he told the story that night, I was just beginning to hear the pain caused by the church against the LGBT community. I sat off on my own sobbing for the inflicted injustice and destruction. Mike had just finished filming an MTV special that followed him back to recount the process at the school. It was all very raw to him. OH MY GOD was that agonizing to hear! I asked Mike if he is at all involved in the RCC any longer, "I think growing up Catholic, it's something that never really leaves you. But, I've been so disappointed in the Church over the years, that I don't go to Mass any longer. I've been going to non denominational churches for awhile." THANK YOU Mike. It is sooooo good to reconnect and see you SMILE!!!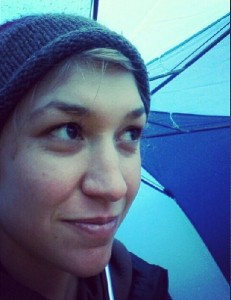 TABETHA FRIZ: "Kathy, not only do I see you as a bridge builder – I see you as a rebuilder of walls. Not the type of walls that represent fear and defensiveness but rather, the walls of home – a safe place in which the entire body of Christ can live intruth. The reason the image on your site reminded me of this book was because it resembled the rubble of a broken down wall. A wall that needs rebuilding. In my eyes, it seems our Creator has sent you to do just that. So even though I have only had the pleasure of enjoying brief conversation with you that one day way back when, I would just like to encourage you to continue to do your thing – to keep following where you feel led and believe that it will be blessed. Thank you so much for the work you are doing because you are not only building bridges, but you are building us all a safe place to come home to. There may be many enemies, but our Lord will fight for us and the walls of our Jerusalem will be rebuilt. Stay strong. Stay hopeful. Never lose faith. Thank you again. Nehemiah 4: 11 – 20" Tabetha Friz Tabetha and her husband lived in Reno for a short time. They connected with Josh Glantz-Hucks and Ren Curry on a social site for people wanting to meet locals. Josh does dinners for people and I do hikes. Josh invited Tabetha along on a 6 ½ mile loop hike. It is even much to my own amazement of the people I know who know people. We were barely five minutes from the trailhead when I asked Tabetha where she moved from – answer – Denver. She told me she had a great church there that was affirming, an important quality for she and her husband. So, I asked, " Mark Tidd's Highland church?" That was it! Off we went; we know MANY of the same people. Tabetha moved from Reno to Seattle not long after that. The hike was a brief intersection of lives. BUT, when you share a mountain hike with someone, up one side, over the top and down the other, that is pretty good time to connect and decide – THIS PERSON – she (Tabetha) is one of God's cool kids. I hope to join you on a mountain trail again.
MICHAEL OVERMAN: "I remember the first time someone mentioned Kathy Baldock to me. I had no clue who she was. But each time I ran into her, each time we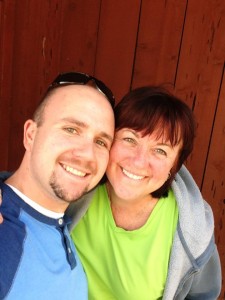 traded hellos, I felt as if she was making a point to get to know me, not just simply as another gay boy from GCN, but as someone who had a story to tell, a story worth hearing. Finally, I had the chance to spend some one-on-one time with her in Nevada. I finally got to hear why it was she cared so much about me and people like me. I wasn't just a piece of an agenda for her. She genuinely wanted to stand with me and those like me in our journey to find love, affirmation, and acceptance, even if it meant giving up her own sense of privilege and power. I may have feared for my life riding in her Subaru, but with Kathy as a companion, confidant, and colleague, I never have to worry about feeling unloved." Michael Overman Yes, I did cross paths with Michael MANY times at several GCNs and then, in Phoenix, he joined a group I had gathered for an early morning hike up a nearby mountain. I was quite surprised to hear that Michael wanted to join us – a non-hiker getting up to join the group at 6 am—I was impressed. He wanted to spend time with me and KNEW this was how to do – smart boy. It was on that outing that we became friends. This summer he came to Nevada to visit @josh and Ren Curry and stayed a day with me. Sleeping out on the deck in not what Chicago-city bound folks get to do often. One day, I took Michael high up into the wilderness, up a mountain trail, quite narrow at times – over a dry rocky creek bed, through a creek and down a poorly marked path in the forest in my Subaru to get to the trail head. I know the road well, so I guess I went sort of fast even on the cliff-hanging narrow bits. Michael is in his final season of studying to be a hospital chaplain in Chicago. He is built for this work. The good blend of empathy, compassion and endurance. He and his husband Frankie treated me to a WONDERFUL time of conversation and wine at the recent GCN conference. On Michael's next trip to NV, I promise to NOT slow down on mountain sides and to NOT sleep inside. The city boy is welcome back anytime! Thank you for your donation Michael and thanks for the training you are undertaking to bring compassion to a world in need.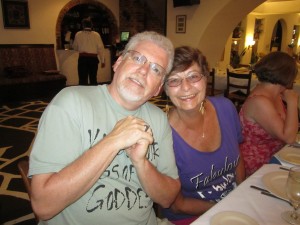 MAGGIE OSBORNE: "33 years ago, I was on the "other side" of this debate – hating the sin and loving the sinner. Then, my best friend came out as a lesbian. My attitude severely damaged our relationship, in fact, almost ended it. Thank God, though, for Evangelicals Concerned and Soulforce – the vehicles that the Lord used to educate me about LGBT inclusion in the church. I had heard about you through my friend, Kandis Glasgow, and met you online in 2010, and was impressed with your facility with words. I met you in 2011 (I believe) at the home of Ryan Kuseski in DC. I could tell, from our first meeting, that you are motivated by love and powered by the Holy Spirit. What you are doing is true bridge building, and I had to support it! Not that it's relevant, but I identify as bisexual, even though I have been in a committed hetero marriage for 30 years." Maggie Osborne Maggie and her husband were part of a home church in DC that I regularly visited on my stops in DC. The group always went to lunch, or dinner or out for long walks around the Capital allowing for lots of interaction. Maggie has been a VERY faithful online FB encourager throughout the years. THANK YOU Maggie!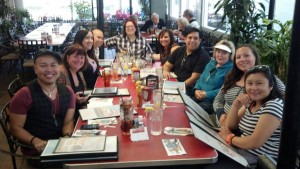 OPEN DOOR MINISTRIES: "Kathy is one of the most important allies to our community. Often when an LGBT person, or a parent of an LGBT child approach the "Gay and Christian" discussion, they may be dismissed as being biased. However, Kathy has a unique position as a straight mother of straight children. Coming herself from the conservative Christian community, she is trying reach, she is able to come to the table in a way we never could. I have seen her in action and she is inspiration. She has a vast wealth of knowledge about the bible and the topic of sexual/gender identity that is only surpassed by her love and compassion for those she encounters. Her work is so important and has not been without great risk and cost to her own livelihood. We support her as a voice of compassion and challenge to the conservative Christian Church and struggling parents. We support her as a voice of Christian love, acceptance, and hope to those who have been hurt by the church. She has taught us how we can better reach our hurting community and encouraged us to patient and kind to those who confront us, reminding us that ignorance is the enemy, not our fellow brothers and sisters in Christ. She is leading the way on this difficult, uphill journey. We want to be on this journey with her so we can encourage each other. The work has just begun, but by focusing on Jesus, together we can get the message out that God loves all his children and all are welcome in his kingdom just as they are – perfect and beautiful in His image." The LGBT and S believers at Open Door Long Beach are !!!!shining!!!!! examples of Jesus in the community. I have spoken at this church twice and listen to the sermons online frequently. Here are two examples of the quality of messages coming from the pastors there: Pastor Dan http://opendoorlongbeach.org/the-value-of-community-pastor-dan-11914/ Pastor RC http://opendoorlongbeach.org/righteousness-rc-12614/ If you are anywhere in the area of Long Beach — VISIT THIS CHURCH. I know that recently word has gotten out in the "moms of gay kids" community that ODM exists — I see several of them behind the scenes chatting about converging on ODM.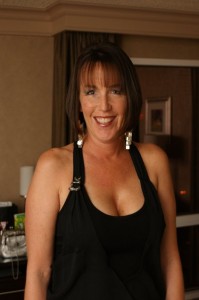 KAREN HANSON AYRES: "I support you because I am a Christian with a best friend who is lesbian who I love to the moon and back and I've watched her try to find a place to worship and be turned away. I support your work because my heart is broken by the way most churches treat my brothers and sisters that happen to be LGBTQ. It's legalistic and wrong and someone has to take a stand. I stand with you and everyone else who loves like Christ does." Karen Hanson Ayres Karen is a FB friend who got connected to me thru a mother with a gay child that I am connected to. (whew — that is how it works!) Because she lives in the LA area, I know I will be meeting her in person at some point. We can sit and talk about our lesbian best friends that taught us how to be more gracious people.
BRENT ROBERTS: "I support you because your work is logical, well researched, Spirit lead LOVE.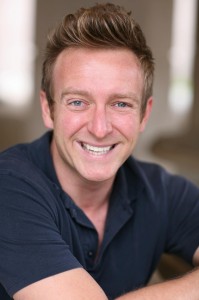 Jesus' love is your motivation behind every tear, every long conversation and every minute of research you have sacrificed in developing a well balanced perspective on the LGBT's place in the kingdom. It overwhelms my heart to be reminded that my place has always been and will always be on my Father's lap being loved and being His." Brent Roberts. Thank you for you contribution to the Crowdfunder Campaign. I look forward to meeting you in Las Vegas one day. The friends we have in common are some of the closest people to me in my life. Can we skip the casinos? We have those here in Reno too. Red Rock — THAT is where I want to go!!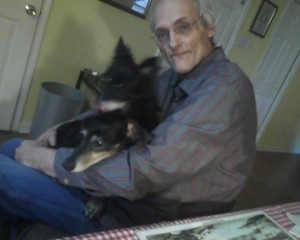 BOB ROGERS:"I have been drawn to what you are doing, Kathy, since I first saw the photo of folks giving out hugs to those marching and in the crowds at gay pride parades. That looked so vividly Christ like to me, that it touched me deeply. The church I belong to was founded in the mid-nineties in the heart of the Bible belt (Open Door Community Church in Sherwood, Arkansas), as a safe place for gay folks of any denominational background to come and worship together. I see in you the same transformation as many of our guest speakers have shown and the vision our pastor had back then, and your outreach are so similar, I feel a strong connection and a need to help you fulfill your mission. Thank you for giving me the opportunity to help you reach out." Bob Rogers Bob has already given to the campaign and I a SO grateful for his second gift.
GREG BULLARD: " I support your ministry because it is, I believe, crucial to the cause of breaking down barriers between the various parts of God's great family.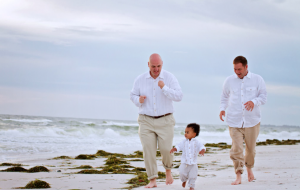 This why I am personally passionate about this: It is important to me because I led the participation of the first affirming church in a Billy Graham crusade and was welcomed (even if by accident) because we made an issue of WHOSE we were, not WHO we were. They, in fact, referred two people to my congregation for follow up – and they were indeed people who fit in our usual dynamic. I continue to be invited to the meetings of the ministers that led the effort here, even though I am usually not able to attend." Greg Bullard Greg is the senior pastor of Covenant of the Cross MCC in Nashville, TN. He and his husband, Brian are foster parents to a darling little boy. ( See that lovely picture of the family below.) We have so many FB friends in common – most, gay Christians from the south and many of them pastors. Oh, if people could know the RICHNESS I see in the LGBT church! Those that are not welcoming – my goodness, you are missing out on some of the BEST pastors imaginable. And here is the truth – all the pastors I listen to online regularly are gay. Oh church – get it together! I am sure Greg and I will meet—we "run" in the same circle of anointed people of God that I am blessed enough to feel welcome.
JASON MICHAEL HAMMOND: "I don't know anyone who works as tirelessly or as diligently, on a CONSTANT battlefield, as Kathy. She IS Jesus. She is proof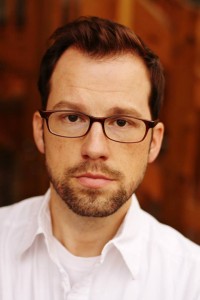 that Jesus is very much alive. On MY behalf, she wields the Sword of the Spirit, the Breastplate of Righteousness, the Helmet of Salvation, the Shield of Faith, the Belt of Truth, and Shoes Made of the Peace of the Gospel (you know she loves hiking, right?)! She is a compassionate and fierce soldier in God's Army–fighting for me. I am convinced that her mansion in Heaven is going to be SO MUCH bigger and better than mine, and I'm really okay with it…because I know she'll invite me over."– Jason Michael Hammond Jason is another fabulous person I met through Gay Christian Network. It has been at least four years I think. He has done theater, acting, taught children to act – performing arts. You can tell even when Jason enters a room that he is THERE! When I saw him at the bar area of the recent conference, he came to me – intentional – he was intent to talk to me. Then, he held my face in his hands and got close and spoke the most beautiful kindnesses to me. Those words were all I needed to know that I was doing good things. Passion comes out of his mouth and in his every move. I want MORE time with him!!!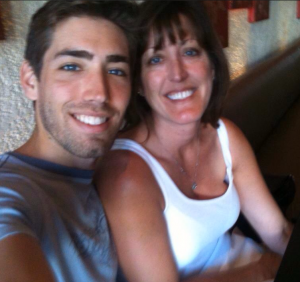 DENA LOMBARDO: "I support Kathy's work because I admire what she does and stands for. Her work, writing and speaking has been an encouragement to me in my personal journey as the proud mom of a gay son. She's an inspiration and I hope to, like Kathy, impact my community with the message of Christ's love for ALL." That is the reason why your work is so important. Moms like me need to have someone sane to turn to in times of crisis. Unfortunately the mainstream church is totally ill equipped and too often does more harm than good in the name of "love". So that is why I donated to your campaign, and I will be there to hear you speak when you come back to Southern California. I'll be first in line for your book too!" — Dena Lombardo Dena is the mom of three children, her middle child is gay. Like lots of Moms, when they look back, they remember "telling" stories. "When Cameron was a toddler, he loved the little mermaid (LOVED her!!) and loved to play with Barbies. He was always "Ken" when he played with the neighbor girls. He dressed up like Beauty from Beauty and the Beast. Cute Story — when he was 3 he split his chin open and had to go get stitches. He was such a trooper that when they wrapped him in the papoose to tie his arms down, he looked down at it with huge scared blue eyes and said to himself, "this is Beauty's beautiful blue dress." When he came out, Dena, a Bible study leader for 10 years, made many of the familiar mistakes. Conservative churches mostly hold a non-productive, not-working, uninformed, unscriptural view of faith and sexuality issues. Most parents have been filled with this dogma. When their kids come out, they go to what they have been told. But now, they are finding a new way. THANK GOD, Dena and her family navigated their way thru this, but not without damage. As Dena says, "Unfortunately the mainstream church is totally ill equipped and too often does more harm than good in the name of "love"." Dena adds, "I think God is calling me to "come out of the closet" (pardon the pun) and live openly as the mom of a gay son. I think there are many many moms like me who need someone to talk to, to hug them, pray with them, let them cry and understand exactly what they're going through." Dena found me on Facebook, I am not even sure HOW? I saw her need and connected her to a private group of Mom of gay and trans kids on FB. These Mama Bears needs safe spaces to learn and encourage. Dena just told me she is meeting up with two of the Moms in her areas for lunch this week! The wonderful power and blessing of connection.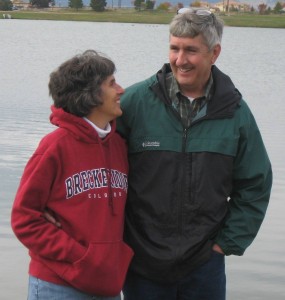 BETSY HENNING: "I'm supporting you because I want to see you complete this mission. You are already a lifesaver — saving lives of young people who need affirmation, love and support. You've given your own life (a decade of it!) to this loving, healing, teaching mission, and there are no words to thank you for what you are doing and have done. As you educate conservative Christians your ability to save lives grows. The conservative Christian community is killing our LGBT loved ones, unwittingly out of ignorance and because of a distorted version of love. Killing them physically by sending them to a place of desperation (suicide). Killing them spiritually by driving them away from church. If it were possible they would be driven away from the God who made them and loves them unconditionally. Kathy, I am so grateful for the time you've dedicated to this cause on behalf of our beloved children, my own dear son, and the Christian community as a whole. You are doing your part to help us all know The Truth, and The Truth will indeed set us free. May God continue to bless the work of your hands, which He established for you to do. Amen! So hey, I've sent money. It's the least I can do." Betsy Henning I met Betsy at the Gay Christian Network when she came with her son Nathan. I always help led a breakout session/lunch for the parents, so I have gotten to meet most of them over the years. Betsy is the mother of 4 boys, all raised the same and one is gay. She wonders how people like Dr. Nicolosi would explain THAT one! She raised her family within a conservative Christian home with a mixture of homeschooling and public school. (ME TOO!) Nathan, her gay son, came out at 24 and "It was his faith, his strength and patience that got us through. (Not the way it should be…parents should be there for their children, not the other way around) — but thank God for giving us a strong willed, bright, kid." Betsy came to the GCN conference with Nathan and says, "it wasn't until I attended the GCN conference in Orlando that the eyes of my heart were opened. The Christians I met were above average. They displayed more grace, more love, more faith in, and dependence on, God than I had ever seen. And I wanted to be someone who validated my GLBT friends as sisters and brothers in Christ, I wanted to be an advocate. So I began studying and watching people like you, Kathy." Mama Bear Betsy has come two years to GCN without her son. She is now one of the Moms helping the other parents navigate this new path. SO WONDERFUL!
LORI LOVE-WISE: "I am supporting you because you are doing the hard work so the rest of us can have the hard conversations with our families, churches, those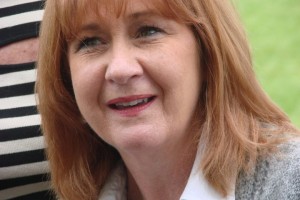 who want to "fix" our children. I am so appreciative of the research you have been doing, the book you are writing and the speaking out in love and truth. Thank you. Thank you for your work and your love of my children that you don't even know. (I have three kids, all grown, 2 gay, one male, one female). Lori Love-Wise Lori was one of the more than 60 parents that went to the Gay Christian Network Conference. She is the mom of TWO gay children. Moms—the secret weapon in almost every church in every denomination. Passionate protectors of their gay children.
BARBARA PLOURD: "I came out at age 75. It was pretty a exciting and scary time.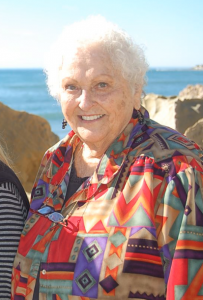 It meant my husband was going to be angry with me and he was. He admitted to me that he knew about it 35 years ago, when I fell in love with my best friend. I didn't know that. Somehow we have made the decision to stay together as friends and to not divorce. So when I found out about Kathy, I was so blessed. Fundalmentalism was so painful and Kathy's ministry to reach them is wonderful. I totally support her. Thanks so much, Kathy, thanks so much!!" Barbara Plourd There is a section in my book on mixed orientation marriages (MOM) – straight spouse married to a gay spouse. People in conservative churches would be SHOCKED at how often this happens. Why do/did gay people marry heterosexual people? People did not know they were gay when they married. They marry to hide orientation thinking marriage will "fix" it. They marry to have families, seeing no other way. They marry under religious pressure. Lots of reasons. Many people fell into this situation in the 1970- 1990 with the "say it IS so" religious movement of "Okay- now I am healed" encouraged by pressures created by EXODUS and the like (they are closed , but the MOMs have had their effects). Some stay married and amiable, some divorce amiably or not, and mostly, there are NO winners. Since my book target is the middle of the church, I hope to at least make them aware that MOMs happens. Often. If the marriage ends, the straight spouse is regularly ostracized as well. These are hidden stories. It's time to talk, find solutions and support. If church leaders are not aware of MOMs, nothing will progress in the church.
JULIE BECK: "As a parent of a gay daughter I am so impressed with the work that Kathy is doing for our children.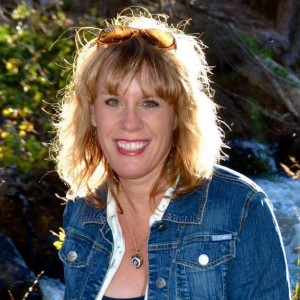 I feel honored to know her and am very proud to support her work. To have such a strong, caring voice helping to bridge the gap in this battle means so much to me. I can hardly wait to see what God is going to do through this incredible lady and I am really looking forward to the educational webinars she is doing for the Moms. I just know I want to be part of what YOU are doing! God is taking you places and I think it's awesome and want to be along for the ride! God Bless you Kathy!" — Julie Beck Julie is the Mom of a 20 year old daughter who came out 3 years ago. The journey, misunderstandings and wrong steps were difficult and unfortunately, fairly typical story. I admire these Mama Bears with gay kids, so passionate. One of the reasons I am dedicated to doing educational webinars for the Moms is to help equip them. Educated passion – the secret weapon in most churches in every part of the country, in every denomination.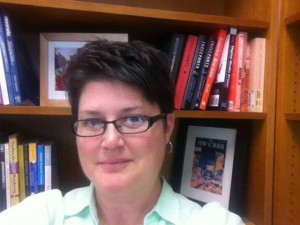 LISA BLANKENSHIP: "Kathy is among the pioneers who are engaging people in the conservative church who aren't sure how to feel about or who are openly afraid or ignorant about LGBTQ people and issues. For that courage and dedication–and for her friendship–I will always be grateful. …And it's so true. I'll always be thankful for the few days I spent with you." Lisa Blankenship Lisa contacted me a few years ago through the mail. She was doing a Doctorate on respectful rhetoric in the LGBT discourse in the conservative church and had identified me as a good "case study." She flew to Reno for a few days. We spent hours doing interviews and some of what I always do with my guests – hike. One of the days, we got to spend kayaking, floating and mostly talking on Lake Tahoe. What a gift for both of us. It ended up being an important time to talk, so there was no mistake that her flight had been misbooked and she was in Reno an extra day. No mistake. We haven't crossed paths in person since, but it WILL happen. I want to see and be with this kind, gentle and considerate woman again. And now she is Dr. Lisa, I may have to talk prettier.
ANDREW DCR: "I first met Kathy on the shuttle to the airport after the 2011 Gay Christian Network Conference…her smile, positivity, and open heart were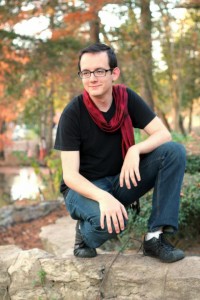 immediately apparent. The next year, at the 2012 GCN Conference, Kathy and I got to chat for a good long while after a breakout session, and I got to experience first-hand the care with which she conducts her work. That combination of passion and careful consideration is what makes her graciousness and openness so powerful." Andrew Dcr I did met Andrew on the way back to the airport in Denver after a conference. It was his first conference and he was the STAR, YES STAR of the GCN musical. I thought — WHERE did he come from, I have not seen him!!!??? We chatted about the nuanced songs that were parodies; I did not know those references so I appreciated the theater lesson. Andrew is the founder and director of a theater, @This is Water Theater in Bryan, Texas. Verbal arts are his skill. He intentionally asked me to come to his workshop the next year on "Verbal Karate." Since I do this dialogue work, he wanted my input. WOW. Of course I needed follow up time with him and he was gracious to make time to sit and chat thru some pointers over lunch. Just the two of us — THANK YOU. I learned some skill I started using RIGHT away. A few weeks later I was at a meeting with two people from an organization on the Southern Poverty Law Center's Hate Groups List and used some of the skill Andrew taught. It changed the whole tone. At the end, one woman said, " Why wouldn't ANYONE want to meet with you? You are so nice." Yeah, and I shifted their language from choice to orientation in three hours of consistent clarifying. What he taught is now naturally part of what I do. THANK YOU Andrew!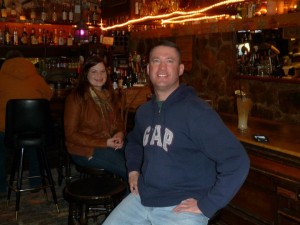 JOSH WEIBERG: "I support your ministry because you are often found working in the valley of spiritual pride, arrogance, and prejudice built by religious dogma. Oftentimes you breath life into souls found in this valley who were left there to die. You are firm, yet gentle; approachable, yet boundary driven; strong, yet appropriately vulnerable. In many ways, you are truly a spiritual CanyonWalker." Joshua Weiberg I have known Josh for several years and met him at a The Evangelical Network Conference in 2009 (?). We ran into each other many times at conferences and in his home city of DC. Last winter, Josh spent time with me in Nevada over the Christmas holiday – THAT was fun, and quite snowy. A two-hour trip to Sacramento that ended up being about 6 hours! He recently left pasturing to go to school full time to get his Doctorate in Clinical Psychology. So, you can imagine conversations with Josh are amazing. Great guy to sit and chat with! Thank you Josh for your support. Come next time in the summer and I will take you to high places with beautiful flowers and not snow!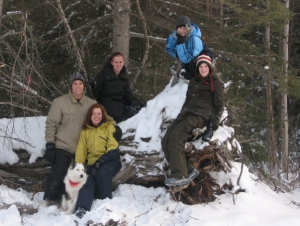 EUNICE KVILL FRIESEN: "Six out of six members of the Douglas R. Friesen family agree: "Walking the Bridgeless Canyon" is a book that must be written, and there is no better person to write it than Kathy Baldock. In our experience, the church and our LGBT friends have family have largely written each other off. Kathy's book will challenge the positions and notions that many of us have held, and will be a starting point and a tool for reconciliation. We are not a family that claims to know theology inside and out, but we do have firsthand experience with the impact of social, political, and religious history on the lives of contemporary lesbians, gays, bisexual, and transgendered (LGBT) individuals. As an inclusive and affirming Christian family, we are thankful that Kathy has made it her life focus to encourage thoughtful, informed, and respectful conversation between two seemingly mutually-exclusive communities. While her insight and knowledge are exceptional, they are completely eclipsed by her love for both the church and the LGBT community. Kathy's message is supported by a growing number of theologians and denominations, and is life-saving for our brothers and sisters who have been told that they are inherently sinful and have no place in the kingdom of God, in heaven, or whatever terminology might be used by their faith community. We know firsthand the difference her message makes in lives of individuals, and we proudly, lovingly, and wholeheartedly support Kathy. Please get to know Kathy and her work by visitingwww.canyonwalkerconnections.com and consider how you might also support this vital project." Eunice Kvill Friesen THANK YOU Eunice. I met Eunice and Emilee Friesen at the Gay Christian Network conference in Phoenix. When Emilee came out, my videos on youtube were the first she found that affirmed her faith and orientation. Her family did, but somehow, she needed an outsider to cement that. From me, the family found Matthew Vines. Here is a conservative Christian family that has learned to navigate this issue. Three children, each very different and all loved. They live in rural Alberta, Canada and own a funeral home. Sister, Blythe Rigler (Emilee's twin) came to the conference this year. When I watch families like the Freisens, I am encouraged that in the parental role of love, acceptance and security – the right paths can be found to challenges. With few resources affirming the family, they found a way. Well done!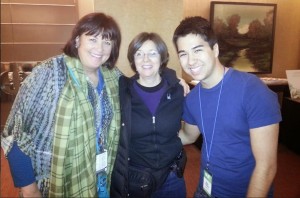 RYAN BRIGHTSIDE KURAMITSU: "I support Kathy's work because, as a straight, evangelical Christian who is relatively recent to the world of being LGBT-affirming, I have found great comfort in knowing that there is someone else on this nuanced and complicated journey with me. Kathy's work reminds me that this path of reconciliation is challenging but is ultimately something all of us who claim to be walking in the Spirit of Christ must undertake. I support Kathy's work because she helps show me how to forgive myself for the mistakes of my past and because she shows me by her life that our only command is not to condemn, but to love – and to love the LGBT community at least as much as I love myself." Ryan Brightside Kuramitsu Ryan got on my radar when Robin Bare Swindle pointed out his blog to me. (http://arealrattlesnake.com/ ). I was pretty impressed with his solid insights, especially because he is so young. Read his whole story here:http://browneyedamazon.com/2013/06/23/im-a-straight-ally-because-_________/ Ryan was raised as a conservative Christian when HIS MOM CAME OUT AS A LESBIAN. Yeah, there is a switch-up! What I LOVE to see in young advocates it that passion at a young age. YEARS ahead to make solid impact and in places I cannot reach – college campuses with the students he interacts with. After reading Ryan's blog, I suggested that he apply for The Reformation Project, he did, he came, he learned. I also saw him at the recent Gay Christian Network Conference. Talk about jumping in with a whole heart and mind! We can see the shift in the conservative church when we listen to the affirming voice that ARE there. They are more anointed than those who want to maintain an oppressive culture. Listen to these voices – they are growing. When I started in 2007, there were few straight conservatives speaking up. Ryan is part of a movement that will not stop. Welcome friend!
LISA BOWERS BOHN: "Kathy is ceaselessly, tirelessly dedicated to a cause that is so very important to me. Her advocacy for affirmation of the LGBTQ+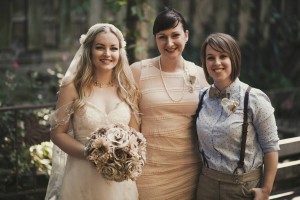 community in the Christian church is inspiring. I have grown as a person and as a Christian through my friendship with her, and I eagerly await her important book and the impact it is sure to have." — Lisa Bowers Bohn Lisa is a heterosexual marriage Mom and theater teacher in Arkansas. She was part of the GREAT group of people selected for the first The Reformation Project class. She is in so many spots in this video:https://www.youtube.com/watch?v=vhiAhK6gaRU JOY – that is what she brought to the group. What she brings to people. She is the sister, the Mom, the friend. GREAT at relationship. With her TRP training, God will use her to do great things to heal others. She is another advocate for the LGBT Christian community that has willingly taken on the burden, the abuse and the blessing to do what is right in the eyes of God. She even officiated a same sex wedding last year!!! Kisses girl. THRILLED to know you.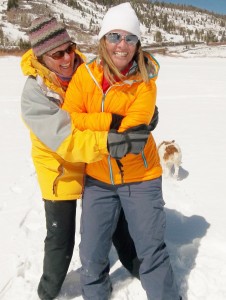 LEIGH SWANSBOUROUGH: "If you want to understand something…grab a shovel! Kathy has taken the time to DIG and truly UNEARTH the answers as to how we built and framed our ideas on orientation, gender, sexuality and religion. I think many people tend to point the finger directly at religious institutions. Kathy understands it's not that simple, there is sociology, psychology, history, politic and a culture that created and cosigned some of the beliefs we hold today. As a non-Christian lesbian I support Kathy's passion and calling. Some may consider "CANYONWALKING" work, however I feel that devalues the purpose and urgency of Kathy's mission. In 2014, it's longer acceptable to be quoting bible verses while relationships remain damaged and unrepaired. The church like society is about community, however many of us LGBTQ have experienced only alienation. On the flipside, I know many parents and family members who feel torn and alienated by their church when it comes to sexual orientation and gender. Many sit quietly in the pews, praying! This book is also for them too!" — Swansborough Leigh Thanks Leigh/Oz. Clearly Leigh and I have talked about the book, and life. Late night exchanges of both joy and frustration are ALWAYS beneficial. I met Leigh in March 2012 at Darlene Bogle's book signing for "Through the Lavendar Keyhole" (older lesbians telling their stories). Leigh had previously recorded video of Darlene about her place in the Exodus movement. It was a fast friendship – we both love the outdoors and hiking. Her former partner (before she realized that she was not-as-crazy about boys as she was girls, Martin Mondia came to Tahoe with Leigh to visit me and play in the snow. Someday, we are going to take off onto a trail for some time. Could be the AT, JMT, TRT or the PRT, or maybe the Camino de Santiago. It will happen. Friend Leigh if you like hiking, smart women, authenticity, dogs or photography. She is a jewel.
DANILE SWATZ: "I am a "born again" gay Christian who strongly believes that we must reach out in love to our conservative Christian sister and brothers to help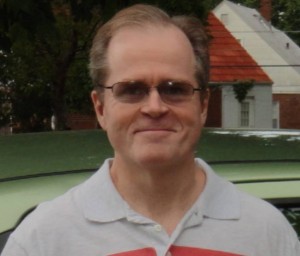 them see that God loves all of his children and wants them to have happy fulfilling lives and relationships. That's why I strongly support what you are doing." Daniel Swartz Daniel lives in KC, MO is a member of Central Presbyterian, a mostly straight congregation which is part of the More Light Presbyterians, a reconciling group. I only became connected to him recently. We think it was via @buck, the videographer for The Reformation Project training in KC in September. I will get back there for a TRP conference again, so we will meet! Group dinner with Buck, John, you and me!!!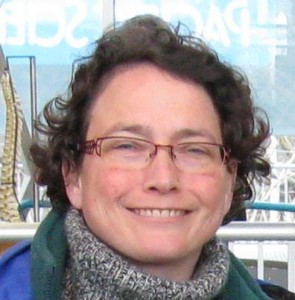 CHRIS HITCHCOCK: "I have struggled with the whole issue of religion and human rights. Your work is tremendously important to me because you are still an evangelical Christian. I'm not evangelical. I was raised Catholic, but have been a Quaker since I was 27. In retrospect, the ground for this activism had been laid many years earlier, in 1992 or so when I first started attending a Quaker meeting in Oxford, England. At that time, there was a session with a gay Quaker presenting the international Quaker experience with same sex marriage. I know many people who are gay, lesbian, or bi. At that time, there was tension between bisexual women and lesbians, and a friend of mine helped me understand that. When I moved to Vancouver, BC, Canada, I was proud to learn that my new Quaker meeting had recently held a same sex marriage. It turns out that this was a far from smooth process, but the meeting had come to clearness (Quaker speak) and the marriage had taken place. So, when the opportunity arose, I was well prepared to become an instant activist. And being able to speak in support of the policy as a religious person was helpful for the school board, I later heard." Chris Hitchcock I believe I met Chris, who now lives in Toronto, through Tori Phillips, a transgender Christian in Vancouver, BC. It is an honor to connect with another straight ally who values social justice and came to an affirming view point thru education, relationship and the quiet Quaker practices that include seeking and listening. You need to be connected to my other Quaker friend Danny Coleman and his wife Carla. He is training to be a pastor in the Seattle area and comes out of the Evangelical church.
BERNIE KEEFE: "Everyone I meet claims that they are a Christian, yet I've met only a handful of Christians. Puzzled? Why? So few walk the walk, instead of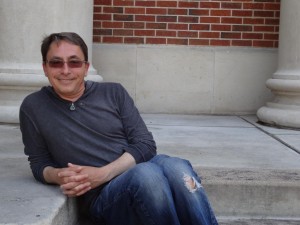 talking the talk, as any fool can quote the Bible. Kathy is one of those few who strives to exemplify Christ in her daily life. Her daily walks through the woods are her prayer. Her ardent defense of LGBT Christians is par with the works of the Saints. I am happy to call her a fellow Christian." Bernie Keefe Bernie and I were trying to figure out how we got connected – we think it was through a Facebook page and maybe Jerry Rieter. One of the wonderful things about this campaign is that take the time to ask who people are and find out their story. This has been an enlightening activity. So many of us are connected to others and know little about them. I asked Bernie to tell me his story. WOW! All the rocks that could be thrown in a persons' path to destroy them have been placed in Bernie's path. One thing is clear. This man is brilliant. It makes me wonder how many gifted, creative people have not been able to give their richness to their communities and churches because they were pushed away. We have all lost. Get to know him — he is also a gifted jewelry designer. Thank you Bernie that you trust me with your support. It is VERY humbling. Your words are kind; I know you do not toss your words around lightly.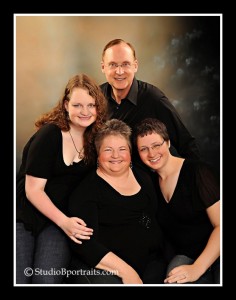 MARLENE LUND: "Kathy Baldock has been called by God to help the evangelical church face the reality that you can be Christian and gay, and to challenge Christians to really study God's word and the facts about sexual orientation and gender identity, rather than just parrot what they have heard from others. When we study this issue with open hearts, asking God for wisdom and truth, we may be very surprised by the answer He gives us. Kathy's love for the LGBTQI community, and her love for God, have intersected in a unique, extremely important ministry. God's church needs to hear what Kathy has to say!" Marlene Lund Marlene Lund is the Mama Bear of a lesbian daughter. Do not mess with those Mama Bears! She is active in her local PFLAG in the SF Bay Area. Do not mess with PFLAG parents! She is a passion Christian ally for inclusion in the church – yeah, you got it – she is a vocal ally for inclusion and education in the church. She is part of a GROWING number of Christian parents making a stir in churches that have avoided this issue. I have not met Marlene YET. She is in a private FB group of Christian Moms of LGBT children ( if you need an intro – ask me).
MARK HANEKE:"I support your work because I believe that you are able to reach a unique audience that might be closed to hearing the same thing from a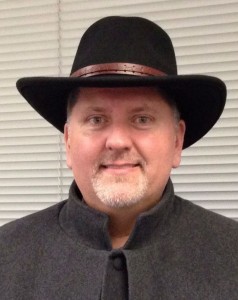 different (gay) messenger." Mark Haneke I first met Mark when I spoke at the Evangelicals Concerned Western Region Conference in 2011 (?). Mark had been a long time member of EWCR. EWCR was instrumental in helping MANY conservative Christians reconcile faith and sexuality in the 1980s. Mark was raised in Assemblies of God and came out at 21. I am SOOOO grateful EC existed at that time. Ralph Blair, who I just happened to be on a conference call with this morning, was a pioneer in the conservative church for change and acceptance. EC is now part of the Gay Christian Network."I support your work because I believe that you are able to reach a unique audience that might be closed to hearing the same thing from a different (gay) messenger." Mark Haneke I first met Mark when I spoke at the Evangelicals Concerned Western Region Conference in 2011 (?). Mark had been a long time member of EWCR. EWCR was instrumental in helping MANY conservative Christians reconcile faith and sexuality in the 1980s. Mark was raised in Assemblies of God and came out at 21. I am SOOOO grateful EC existed at that time. Ralph Blair, who I just happened to be on a conference call with this morning, was a pioneer in the conservative church for change and acceptance. EC is now part of the Gay Christian Network.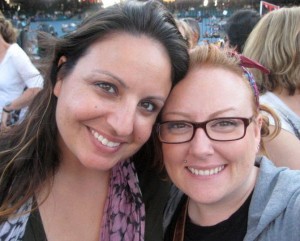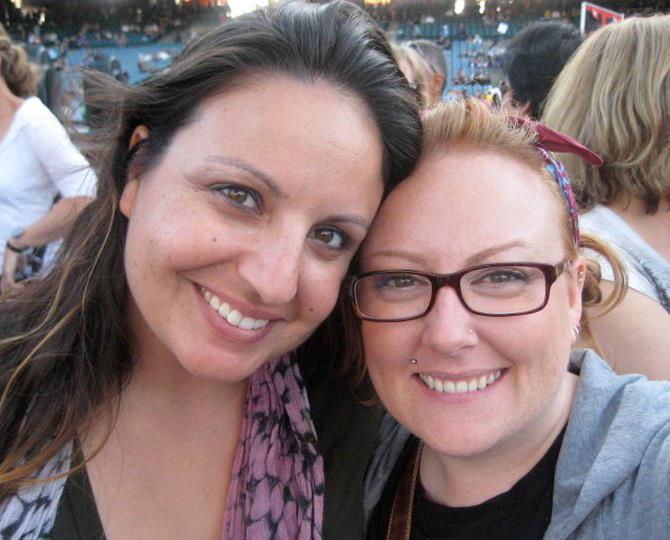 GINA MASSOLINI: "I support you because I think what you have to say is obviously important, but the fact that you are a straight evangelical Christian, with no gay family members, who once thought the opposite of what you now preach – it's what I needed to hear and I think it's what straight Christians everywhere need to hear. For some reason, a gay person having your same opinions does not carry as much weight. I am really looking forward to your book, and Matthew Vines' as well. I have this thing inside of me that wants to show my girlfriend's mom the true biblical texts, show them to my mom, to my old church, to everyone! Thank you for everything you do. You are changing lives!" Gina Mazzolini I met Gina when I spoke at CHRIST CHAPEL OF THE VALLEY, North Hollywood, CA in 2012. Gina has a familiar story. While in the closet and on the worship team of a large church in Santa Clarita Valley, she met and fell in love with her now gf of 4 years. You've all heard it – should we, shouldn't we, is this sin, can we do this, what does God say about it? When they fell in love, they lost everything – kicked off worship team, lost friends. Family disapproval. They found Christ Chapel of the Valley and found home. I LOVE this church pastored by Pastor Jerrell. GREAT people. Gina and her gf are BOTH on the worship team at CCOV. She says about CCOV: "It's amazing what the last 4 years has done… All my life- 12 years of Catholic schools, going to church all my life – I never felt his presence until I walked into CCOV. It brought me to tears, and often does. I have learned so much about God through all of this. He is so much Bigger than the bible!!! I never understood grace and forgiveness before all of this. " Gina's mom has come around to acceptance, not so with her gf's mom. They want to give my book and Matthew's to their families.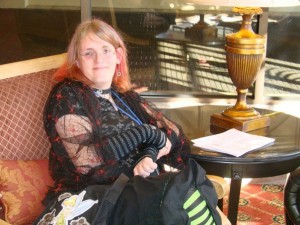 DEB RICHARDS: "I support what you do because when I was a kid growing up as a PK (Pastor's kid) in the Church the message was never of REAL love the message was always about a love that was conditional. "I love you but only if you believe this way and don't do these things and don't be like these people" It was never simply "I love you and so does God" I had some great people in my life who loved me with the unconditional love of God but there were still TOO many voices in the Church drowning out the unconditional love voices Including my own parents telling me how wrong I was how wrong I am. When I first met you at GCN conference 2010 in Nashville TN, I was a very shy sheltered kid and was uncertain of what to think of you. I got to know you a bit that weekend and then much more through Facebook and I started to see the one thing I had been lacking my whole life that I needed– conservative voice that understood me and loved with that unconditional God love. You have stretched your arms wide open to youth and adults throughout this planet showing them the unconditional love that the Church universal often neglects. For this I support your work!" Debbie-Anne Richards I met Deb at her first GCN conference in 2010. It was the first event she came to as part of her public transition to female. What a pleasure it was to meet her on the intro night when we all broke into small ice-breaker groups. She was not in my group, but the one next to me. So, I switched group to meet her. (not a surprise) Any one that knows me KNOWS is have a sensitivity to the T community. I wanted Deb to KNOW she was welcome and could just be herself fully that weekend. And, she had a REALLY cute skirt on that I envied! I think often when I see my T friends transition at a young age how fortunate they are to go thru that process before marriage and family-creating. To be accepted for who you are early in life can save so much pain. Deb does a great job educating those around her and in her denomination, Disciples of Christ. She serves on the Gay and Lesbian Affirming Alliance, which is a ministry of DOC.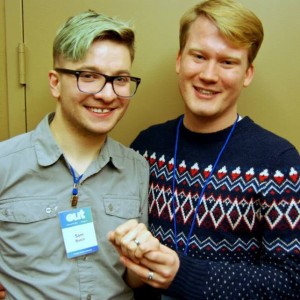 ZAC BAKER:"I support Kathy and her work, because her prophetic voice needs to be magnified. Kathy repairs bridges, and walks canyons, but nothing would be possible without her huge heart. God has gifted this woman with a fierce passion for those who have found themselves on the outside. May the work of reconciliation, the gospel of hope, and the warmth of God's love continue to infiltrate Kathy's ministry." Zac Baker I met Zac at a Gay Christian Network Conference ; I don't even remember which one – it seems I have known him for YEARS. Zac met his fiancé, Sam Busch at one of the conference. The two of them joined our Wall of Love at Charlotte Pride in August 2012 and then Sam came back in 2013 to rejoin us and hung out with MY Sam, daughter. Zac works as a communications director at ReconcilingWorks in MN and has been quite helpful in making sure I see useful documents they produce. Always nice to have people looking out for my education! Congrats on your upcoming marriage to a wonderful man – you make a GREAT pair.
JOSEPH DANIEL WALRAVEN: I support you and your work because somewhere out there I know there's another boy just like me who has cried himself to sleep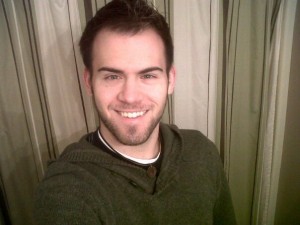 every night for six years. I support you and your work in hope and faith that one day the longing for love and acceptance will be a reality for all. " Joseph Daniel Walraven I met Joseph when he joined us in the Wall of Love in Charlotte, NC in August 2012. A group of 30 of us, gay, lesbian, bi and straight stood resolutely in front of the street preachers shielding the festival goers from the hate and actively doing loving, inviting actions. Joseph also sweet–talked my Mom into adoring him with that lovely smile and southern accent. Her: "He is such a sweet boy!" WINSTON GOH: I met Winston at Freedom in Christ Evangelical Church SF when I was speaking as part of a day-long presentation on homosexuality and trans and Christianity. My buddy Mike Castro built me up so much that Winston really wanted to meet me. This one, SMART man – family doctor. I asked why he supports me: "I support your work because you are a great advocate for the gay community and I believe God loves us no matter we're gay or straight!" THANK YOU Winston for your support. Next time, we are going to sit down and chat – he seems so interesting !
KEVIN CUNNINGHAM: I am not even sure how I originally met Kevin??!!!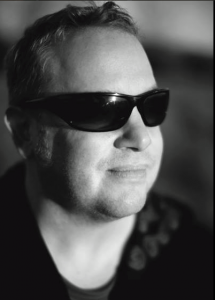 We found ourselves in the same city, LA, for the weekend in March 2013. "Let's meet for lunch," he offered in the midst of his getaway with his best friend. We met at The Abbey in WeHo for VERY VERY VERY lively conversation. I LOVED every minute of it! Nice lunch and a few yummy mojitos later I did not want to let them go — so delightful to sit and laugh with!!! Next year GCN is on his turf in Portland. I may need to go up early to do his city his way. I think that would be an opportunity to NOT miss. I asked Kevin why he supported me: "A friend of mine, who grew up in an evangelical church, had long struggled with reconciling between his faith and his sexual orientation. When he found your youtube videos and Canyonwalker Connections, I saw what an amazing affect it had on how he felt about himself. I became interested in all of your work as well and found myself watching your videos and following your many challenging and rewarding adventures. I have seen and read the testimonials of the many people throughout the U.S. and the World whose lives you have changed for the better. There is no doubt in my mind that you have saved lives across the planet. We are all blessed to have you doing God's work and making life better every day." Kind words.
PAUL CREEKMORE: I met Paul at a Gay Christian Network Conference maybe five years ago. I sat in on his workshop "Waiting Till Marriage". I went to his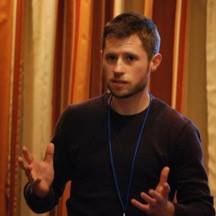 workshop the next year too. Recently, we had a conversation and he never remembered even meeting me! I guess I am not terribly memorable to a cute gay man, dang. I told Paul, "I SAT RIGHT NEXT TO YOU!" Recently, Paul was part of The Reformation Project's first class in Kansas City. Finally, Paul and I spent time together. WHEW — after all those years of crossing paths. What a delightful, dependable and organized person that I am THRILLED is part of The Reformation Project.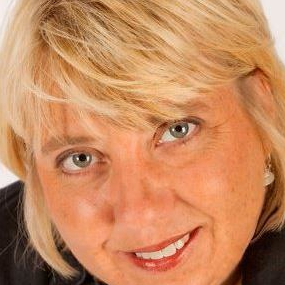 DEBBIE TARANTO: I met Debbie and Sheryl at the GCN Conference in Denver. Netto came along to that one with me. On one of the first night, I saw Debbie and thought " There is a woman with a story." So, I do what I seem to do lots of "Hey, can we go to dinner with you?" and a story I got. One that is played out ALL TOO OFTEN in conservative churches. One of the reasons I stay connected to Debbie is I am LUSTING for her pizza!!! She owns a pizzeria in Ohio and I am POSITIVE I will lose myself in the yumminess!!! Add Debbie and some red wine to the mix and I may NEVER leave the restaurant. I asked why she supports my work: "I support your work because you are an amazing woman who has come so far in so few years. You have always answered my questions and took the time I needed. (mainly through facebook messages). Yes, we met in Denver briefly, but you were a whirlwind, with good reason. I feel what GCN does for lgbt people, you do also, but even more, by reaching out to the churches, families, entire segments of the population. I feel that you have only been at the tip of the iceberg and there is so much more to come."
GUI ALVARENGA: I could write 5K words easily on my connection with Gui. I met him at Freedom in Christ Evangelical Church SF over six years ago. He and his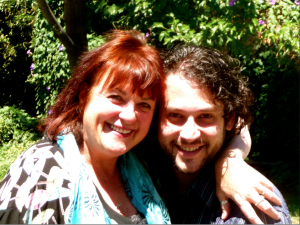 incredible fabulous partner Mike have been welcoming to me for years. When I visit them – it is like I am playing "Queen for a Day." Once there were ROSES strewn across my bed in their home in San Jose; another time, Gui put a red plastic table clothe from the street parking to the doorway like a "red carpet". Oh the HOURS I have sat on his porch drinking wine and talking!! Gui has a FASCINATING story. He was a young spokepersons for a product in his native Brazil when he came out. His family overreacted by more than a tad and shipped him off to a place to fix him TWICE for months. They also dealt with alcoholics and drug addicts and had NO experience with gay youth. His family is GREAT with him now; he and Mike were just down there for another get-together. I LOVE this guy!!! I stayed with him for three nights last May while I was at Netroots Nation. Out to dinner, sitting on the porch, talking. He and Mike are jewels. I have loved the late night dinners and ethnic restaurants we have gone to together. The story of their meeting (7-8 years ago??) on the BART platform with a language barrier BUT with iPhone apps for translation is classic! I asked Gui why he supported my work: "It is as hard for families and churches to understand homosexuality and gender issues as it is for us to accept who we are, going against culture and what was taught over the years. Your work covers both spectrums educating us, families and churches, as well as healing the scars that come with those changes."
MATTHEW JONES: Matthew joined The Reformation Project late in the three month long study process over the summer and joined the group in KS this fall.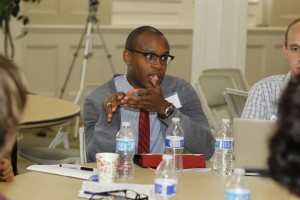 This is where I first met Matthew, and I just saw him in Chicago for the Gay Christian Network Conference. He comes from a very conservative Christian home and studied media arts and cinema at Biola. Yes, conservative. He lives in North Hollywood and works for Disney. Great things will come from this young and VERY cheerful man! Why does Matthew support my work? "I've been blessed to find Kathy's work and have been blown away by her love, intellect, open heart for people. She made the choice to jump off a deep end to engage in a tough issue listening to the Holy Spirit opening her heart to all – thus opening a neglected people's lives to the love and truth of the gospel. This is such an important work." You are part of this work too Matthew, not only in your giving, but in the story you have to share, the talents you will use to tell it and the training you have in strong Biblical principles.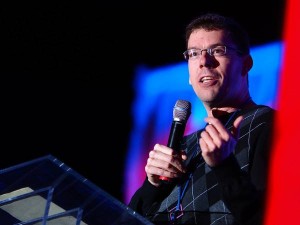 BILL SPITZ: I met Bill at a GCN Conference, which one, who knows? I spent extensive time with him in Nashville and Orlando – that I DO remember because he is such a cheerful joy to be around! Bill even came to Charlotte this summer to hang with us at the Wall of Love. He spent time keeping my Mom company too. Bill is the treasurer of the Gay Christian Network (THANK YOU Bill!). I asked why he supports me and, dang it, he made me cry. "Kathy provides an evangelical straight lifeline voice. I think she is in a unique position to bridge the gap and speak where many of us have been silenced. She does this through her overflowing energy, passion and actions but also in speaking words of truth. I heard at conference a quote, what good is a bridge if it is never walked upon. Kathy is building a bridge and is following God's lead to go toward people whom many have abandoned." Thanks Bill for serving at GCN and creating a nationwide online safe space for LGBT people and a point of connection for their families and allies.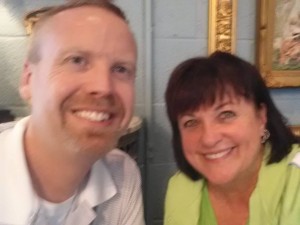 JASON STEVENS: I am not sure who originally connected us on Facebook, but I do recall LOTS of questions of doubt from Jason. He came out quite late and the church's "you can and should change" teaching was plaguing him. LOTS of questions. Since Jason lives in Charlotte and I get there once a year, I suggested we try to meet. One day between events, I took myself to the should-be-world-famous Amelie's French Bakery to hide out and write. Jason called, "Can I stop by to meet you for 20 minutes?" "Sure." We sat for two hours talking about some of the issues in the book and how the conservative church has come to it heavy-handed anti-gay stances. What a delightful man! He is a lawyer in the healthcare industry, yet the deeply entrenched discriminatory dogma was torquing him. Something suddenly just clicked about a month later. YIPPEE and he is in a great church in Charlotte where the pastors struggled diligently thru the gay issue and came out affirming. This is impressive since 5 years ago when a gay couple asked for a commitment blessing, the staff refused. Watershed Church leaders took time to study and pray, and they shifted. I asked Jason why he supports me. "I support Kathy's work because she's filling a gap that has existed for far too long in the conservative church. Her heart and ability to love people (including me!) – just as they are – spoke to me in a deep way during the summer of 2013, when I was in one of the lowest points of my life. I am eternally grateful for her work and for the fact that God allowed the two us to intersect." And NEXT time I get to Charlotte, we will move on from doubt to celebrate with dinner and laughter!
JONATHAN NEUBAUER: I met Jonathan this past August when he joined us in the Wall of Love at Charlotte Pride. He comes from an Independent Fundamental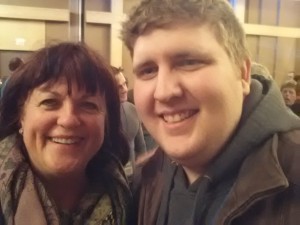 Baptist background – one of THE most difficult places to be a gay youth. THANKFULLY, he is now in an affirming church in Charlotte, NC. Jonathan went the the GCN Conference last weekend and, like many others, was overwhelmed by the freedom and beauty of worshipping with over 700 people that do NOT draw lines around the Throne of God. I asked his favorite part of the event – "the mom hugs". PARENTS take note – there is a desperate need to love and accept gay children. Become part of the grassroots movement fighting for these kids in churches. (Ask me how and I will connect you to parents online who are doing it.) I asked Jonathan why he supported me: "I supported you because there's tons of resources that are available to those that are already in a progressive church environment, but deeply conservative churches and families write those resources off entirely. So more resources are sorely needed that can connect with those people, that can effectively challenge those environments, without being dismissed out of hand. Which is also why I am keeping a very close eye on Matthew Vine's work as well."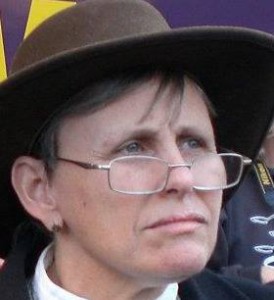 CJ BARKER: Connie was a feminist lesbian atheist, then Christian in Berkley in the 70s. Yeah, the center of it all. Connie is also a legally-married-to-her-partner, lesbian follower of Jesus Christ and hearer of the Holy Spirit. She gave me links, a reading list, MORE books to read (ordered) and helped me piece together overlapping events. Connie had has a disease that has effected her movement and activity for several decades. She is brilliant, yes BRILLIANT and the way she passed her time was to read. She poured her best stuff into me because she wants to see the story be told well and ACCURATELY. I will NEVER cease to be amazed at the connections I have established with people who give me what I need to get work done. The book is am writing took on a life outside my outline. I am convinced this is God's timing, His message.
KIM VINES: This is the ROCKSTAR that few of you know and many of you should be SOOOOO grateful for. This is Matthew Vines' mom. Extrapolate back from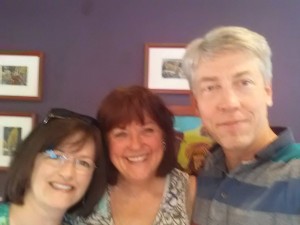 what you see in Matthew and you will get a glimpse of his wonderful parents. I first met Kim and Monte the summer of 2012 when Sam and I drove cross country. We stopped in Wichita for the night. Matthew and I had already been in frequent conversations since he posted his video. It was hard to get in the car and leave the next day – the visit had been so wonderful. This summer, on their West Coast excursion, Kim and Monte spent the night with me. We were up till 3:30 am on the deck having dinner, and enjoying meaningful conversation. Kim and Monte helped host The Reformation Project event this summer with INCREDIBLE servant help in the kitchen, the snacks, the materials, all that background work. Kim and Monte are attorneys. (Yeah, they are smart too.) Matthew is doing and will do great work. I get to see it from a close vantage point because of our friendship and I am on his Board. If you were to meet his Mom and Dad, you would know why he is so firmly planted in God and secure – he has GREAT and loving parents who model Christ well. In his coming out process, his parent learned with him. And that story is in his book, "God and the Gay Christian" out in May. (I have read it – it is GREAT!).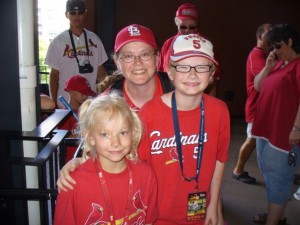 LINDA SCHWEITZER: When I write this story, people are going to be fearful to come near me. I realize just how many people I meet by grabbing them and dragging them along for group meals when I see them at conferences. Linda was NO EXCEPTION. I met her AFTER the GCN conference had officially ended in Denver 2011. I want pretty intent on gathering together some of the women I had not yet met, the ones that seemed to not be established in a group already, and invite them to lunch. I just asked "Got plans for lunch?" If the answer was NO, I snagged them. There is another part to the backstory that is VERY funny that involves Mary Lokers. (Mary this is when you wanted to talk to me about how wrong I was about what I said about reparative therapy in my workshop. I was in the midst of gathering some women for lunch and invite you along as well. But that is another good and VERY funny story – but not at the time!) A group of maybe 8 of us went the local BBQ place and I heard some wonderful stories from women that I may have missed had we not had that time. Linda is a single gay Mom with two kids in Illinois. Over the years, I have heard her stories and watched in disappointment with each time she THINKS she has found a safe church home, had the important conversations with them and then BAM—blindsided again! This sentiment is verbalized by so many of my gay friends, "I support you because what you are doing is so very needed. I have been hurt time and time again by people within the church that are sincere….but do not realize what their beliefs and actions are doing. The impact on me has been devastating over the years….attempting to trust, be open and honest….only to ultimately be rejected over and over… Feeling like a second-class church member because of who I am and what I believe…and that I am honest about that. I have no emotional energy left now… I cannot go into another church environment that appears supportive only to be blind-sided later… I just can't." Are you leaders in non-affirming churches LISTENING?? People that love Jesus are not welcome by YOUR rules. I asked Linda why she supports my work and she said, "You are out there talking to people that I can't talk to anymore…working on building bridges that I have tried to build only to have them detonated from the other side. This work is soooo very needed today and I admire your tenacity in doing it. I know it has to be emotionally draining at times…..but from one who has no more emotional energy to attempt this….I thank you so much for continuing. People's lives and spiritual/emotional well-being will benefit so much as the tide.of the.conservative church hopefully continues to shift." If this does not break your heart, the problem is not with Linda and people in her situation, the problem is with your heart. I will be seeing Linda next week at the GCN conference. I am sooo glad you let me wrangle you that day Linda. I would have missed out on years of knowing you and that would be MY loss.
DAVID DISMASS: I met David at a Gay Christian Network conference in 2008 in Alexandria Virginia. He in the Independent Sacramental Movement and is the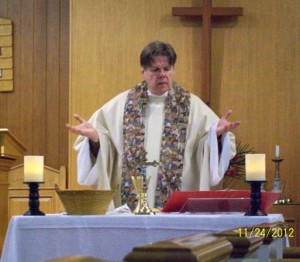 founding pastor of Saint Nicholas Mission in Chelsea, MA. I did not understand the ISM so, I asked. David explains: Explaining the ISM is impossible … I would probably better identify as an independent Catholic who has been led to leave the Roman Church so as to meet the spiritual needs of those who have been abused by the church … my parish mission statement summarizes it this way: "The primary ministry of Saint Nicholas Mission is to the needs of those who no longer feel comfortable, for whatever reason, in their church of origin. We feel a special compassion for those who have been "dissed" by their home church—i.e., those who have come to feel disrespected, discouraged, disillusioned, disenfranchised, displaced, disheartened, etc. by their own particular branch of the one, holy, catholic and apostolic Church." Clearly this dear man reflects the heart of Jesus. David, like sooooo many others spent many years closeted. He spent time in the charismatic movement and invested time, week after week, being prayed for to be straight. It did not "work" but David got a breakthrough for himself during those prayer times – peace with God. David and I chat and joke behind the scenes quite a bit. He is a kind and cheerful encourager. I asked why he supported me and he said, "I support your work because you, as an ally, can affirm more lgbt folks than I can … because I am gay folks can always discount my being affirming because it is "my agenda," it is in my best interest for gay to be okay. You have nothing to gain [other than winning for Jesus those the Church has chosen to discard!] … and, you are cute!" I'll take that!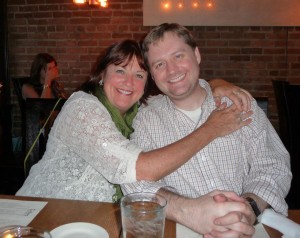 DARREN POTTER: I KNOW I met Darren at a Gay Christian Network Conference, but I am clueless as to which one. It does not matter, because when I REALLY met Darren was in Cleveland, OH in the summer of 2012 as Sami and I were passing thru on our adventure to get her to Albany for school. Sam and I were staying with Otto and James, but went out to a VERY FUN dinner at Lolita's beforehand. What a SURPRISE Darren was – quiet in large groups, BUT amongst friends, he is HYSTERICAL! After dinner, in the dark, we all went to The Christmas House, the real one with the leg lamp in the window from the movie "Christmas Story." More silliness. I get to see Darren next week. Because I now know I need to get him out of the crowd to "get" him, we have a breakfast date. Shhhh – don't tell anyone as we sneak off!
LISA SALAZAR: I could do an extensive post about my relationship with sweet Lisa. Lisa is a native of Bogota, Colombia, and a transwoman who came out very late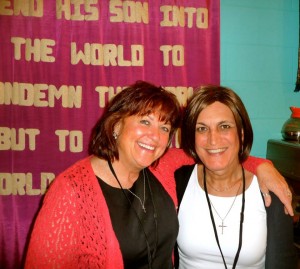 in life. I point people to her book "Tranparently" quite often. It is the story of a devoted follower of Jesus coming to grips with her gender identity decades ago, trying to "deal" with it as a man and eventually transitioning. Lisa took a chance in her new identity and went to a church she heard was "safe" in Vancouver, BC. She found community Lighthouse of Hope Christian Fellowship. It was there that she met Tori Phillips. That was about 4 years ago that Tori introduced Lisa to my blog. The rest, really is history. There is so much to say about our work and adventures together. Lisa is on my board of directors, she went to Charlotte Pride with me in 2011, has been to my home, I've been to hers, she walked into the church of my cyberstalker with me last summer in TX AND, I get to see her next week in Chicago!!! Lisa is currently enrolled in an MA Public and Pastoral Leadership program at the Vancouver School of Theology. She will be focusing on serving the transgender community, a community in GREAT need of safety and the knowledge of God's love. Find her blog and book at: http://transparently.ca/ Lisa is as close as a sister to me. I am grateful that we crossed paths early in our advocacy work. Lisa THOUGHT she was going to lead a "stealth" existence after transitioning at 58 – yeah, whatever.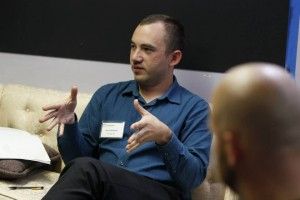 STEVEN KANDOW: Steven is the Trombone instructor for Michigan State University. Today he led his trombone students at the ROSE BOWL! MSU beat Stanford 24-20. The picture below is Steve making his Rose Bowl debut on national TV even! Steven was one of the several dozen that we selected for The Reformation Project in Kansas City this summer. Besides doing a moving trombone meditation during our worship service, Steven was one of those quite involved in the discussion groups. Steven is one of the several Roman Catholics in TRP that is using his training to impact his denomination. He is involved in Q-Cross, the queer Christian student organization at MSU. Thank you Steven for your donation and for you work with students of faith at MSU to create places where they can be faithful to God and to who they are.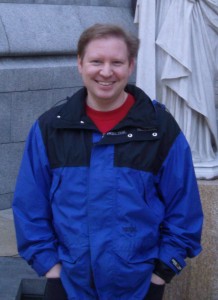 DAN BOLD: Dan was raised Lutheran came out late – at 38, about six years ago. He had been attending a large non-affirming Evangelical church. It was through relationships within the Gay Christian Network that Dan was able to come out, first to HIMSELF, then publicly, and then grow. He was also active in Evangelicals Concerned (now part of GCN). Thankfully Dan found GCN and NOT Exodus. I met Dan at dinner one night in Nashville – the night I "collected" some of the younger men sort of standing off by themselves. I am often aware of those that might get lost and cut off in the flurry of old friends at conferences. THAT was an EPIC dinner somehow. I think, as I recall, I sort of did my "okay, tell us about yourself – where from, what do you do, denomination, when out?, out publicly?" and did not let anyone fade from the exchanges. Most of these young men were quiet, which is why I grabbed them all. We had a GREAT dinner at some spaghetti place—I am not talking about the food—it was the group. Several of those gents are friends of mine today. Dan still remembers that dinner as the highlight of the conference for him. I asked Dan why he supports my work, "I support your work because you advocate for conversations that need to happen, and are willing to help push the evangelical church in particular in a direction I think it needs to go. That's not my gift, and I no longer identify as evangelical, but I think you are better situated than most to speak to that audience." Thank you Dan. See you in Chicago. To all that will be there, there will be over 200 first time attendees. Reach out to the quiet ones trying to merge with the walls. That may be the FIRST time they have ever been in a place where they are accepted and can be secure in their faith and orientation/gender identity.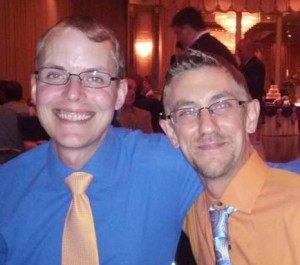 JASON EDWARD KAMRATH: Jason found me on the National Organization for Marriage Facebook page. Not that I was there posting, I was banned over two years ago. Others were posting the link to my blog. Jason followed the link and found me. He grew up in central Illinois surrounded by Fundamentalists in the Apostolic Christian denomination. He moved to MD in 2002 and became associated with strong progressive pastors. Thankfully. In 2005, he met Brett, now his husband. They were the FIRST gay couple to marry in the Epicopal Diocese of MD in May 2013. It was on their honeymoon that they started debating the NOM crowd on the right to marry. So, they found ME on their honeymoon. Awww Jason says, "I have been a fan of you ever since and thank God for allies like you everyday!" THANK YOU Jason!!! Now onto the rest of the states and into those Fundamentalists enclaves where other gay youth are hearing poison messages about themselves.
CHRISTOPHER HEYN: I met Chris at The Evangelical Network Conference in Arizona in 2007 (?). A group of us had plenty of time to have meals and walk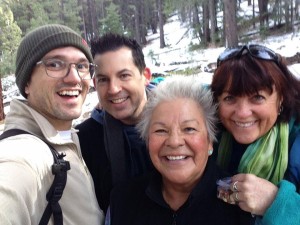 together. It was a great start to a long and good friendship. When Chris' sweet Mama died Sept. 2012, I drove down to LA for the funeral. What a GREAT son he was to an incredible Mom. ANYTHING you want to know about music, Chris is THE man. He came up to Reno for Thanksgiving this year and our group had fun times hiking and playing. Chris went to Oral Roberts University so he is WELL aware of the lack of safety in the conservative church world for young gay people coming out, still. And yes, ladies, oops, I mean gents, he is single. Adorable and single.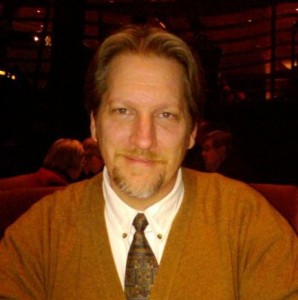 PASTOR CANNY COLEMAN: Ah, now here is the PERFECT story that I would LOVE to see repeated over and over. Danny and his wife of forever, Carla, were involved in the Evangelical movement for years in SoCal and left it after becoming dismayed over internal cliques. They are now Progressive Christian Quakers in the Seattle area. Danny has been studying for his masters. I cannot remember how they found me – youtube or my blog??? Danny sent a note, I offered to Skype and chat and we were bonded –- like-souls. Later in the year, I was passing thru Seattle on the way to BC to speak and spent the night with them and a long and lovely tapas dinner with their pastor. Danny is one of the RARE people I know that came to an affirming view without relationship with a gay person. He did it thru studying the Scriptures on the issue. He will be at the GCN conference too Sat/Sun. I have a contingent of straight pastors, leaders, parents that I suggested they attend. I guess I make it look like so much fun — who could resist? If you don't know Danny, friend him. He puts up GREAT posts and links. He is a gifted thinker.
MOTHER OF CHRISTIAN LESBIAN CHILD: CMofCLD – you are part of the massive change in the conservative church that some church leaders will not know how to handle. You KNOW how you raised your child, you have seen the Spirit of God in your daughter and you are not willing to acquiesce to the "you cannot be gay and Christian" mantra. In a note from CMofCLD: "I just wanted you to know that I love what you are doing. I also homeschooled, was on staff with the XXX for college ministry, worked for a missions organization, etc. and member of a conservative church in small town XXX! So I connect with who you are and what you say. Our youngest daughter came out to us when she graduated high school. Talk about a shock! It's just been a journey (18 months now) for me to learn that the Bible is not against gay people. Until I realized that I had raised a gay person did I understand that this is not a choice or deviant behavior. She wants to follow Jesus, and I'm so glad. I never knew a gay person and never felt compelled to look closely at this issue. Everything is different now.  Matthew Vines' video and Justin Lee's book have been perfect for us and now I'm on a mission to reeducate the church too. We're all going (the family) to GCN's conference in Chicago in a couple weeks. So excited! Thank you for this blog. Looking forward to your book!! Hang in there!"
BRYNN TANNEHILL: Brynn is INTERESTING! Born male sexed, female gendered, Brynn was in the Navy as a fighter pilot and is an Advocate ( with a capital "A")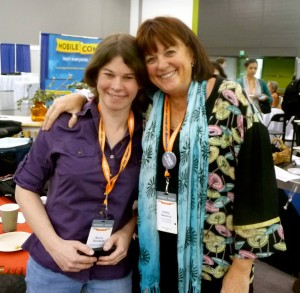 in OUTserve, an organization for LGBT military members. Brynn is the father of two children, married to her wife (legally in Ohio) – confused yet?? Brynn is a transwoman. For those of you who do not know transgender people, here is something that has become SO clear to me over the years of being with my trans friends. When I am with them, NOTHING in my head fires off to say "BUT you SHOULD be a _____!" A person's gender is evident when you spend any amount of time with them. It will be a wonderful era when we honor peoples' own knowledge of who they are. Brynn has been generous with her time over the years when I ask for stats/info on trans issues. She KNOWS stats and research!!! I sat with her at Netroots Nation this summer for a few group conversations and thought "OH MY goodness, she sounds like she could take this to the Supreme Court TODAY!" Brynn was raised a Mormon, and is now an atheist. We both have the same goals – equality and education. We work together to that end, and do it well!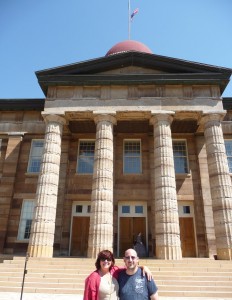 JAMES BRODHACKER:  "I support Kathy in the work she is doing, because I see her promoting Jesus greatest commandment of love thy neighbor. Her work is helping to bring about great change in both the church and the LGBT community. Reminding us all that GOD is about love and that everyone is welcomed in his house." James feel into my "hey you, yeah you, what are you doing for dinner?" snare in Nashville at a GCN Conference. I did not know him, he looked like he was alone—he was one of the younger men coming to the conference for the first time. So I scooped him up with Matt G., and Rodnie Bohannon and a few others and off we went to dinner. I am (in)famous for me information gathering/who are you? Questioning. Oh my goodness, did our group have fun and we sure learned a lot about each other in that 2 ½ hour dinner . I think we were late getting back to the evening event. When daughter Sam and I drove cross country, we stopped at James' for the night in Springfield, ILL. He took the next day off to give us the tourist view of Land of Lincoln and ensured that we ate the local specialty of "horseshoes."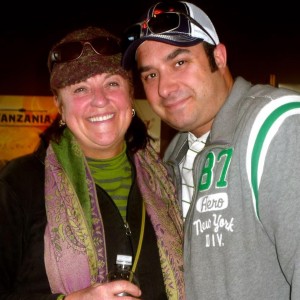 DENNIS PAUL CARREIRO: I believe I met Dennis for the first time in 2007, but did not spend time with him until 2008 in DC. Dennis was responsible for organizing the Gay Christian Conference for several years. My ALL-time favorite GCN speaker came to Anaheim solely because Dennis pursued him with relationship. Dr. Peter Gomes, now deceased, lived in Boston where Dennis lived at the time. Having a speaker of Gomes' caliber, repute and stature was amazing. Thank you over and over Dennis for that coup. I forget the details of the story, but persistent Dennis pulled off what only he can do. If you need a tiger in your corner – call Dennis. If you need a teddy bear that hugs and loves in your corner – call Dennis. Sassy and sweet. When anyone comes after me publicly and Dennis sees it – he is there at the rescue. Dennis came thru Reno last spring. It had been too long since I had seen him. We sat and had a heart connecting hearts talk in a coffee shop. He is now living in the East Bay area and in transition to new things. If you are a GCNer and have lost touch with him, it would be a good thing to reconnect. Dennis' tenderness is a gentle spot.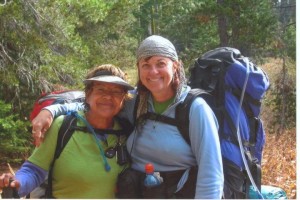 NETTO MONTOYA and ISABEL MONTOYA: THIS is the friend that God used to get me to do relationship with LGBT people. I met her on a hiking trail in 2001. She is my closest friend today. She hears all the joy, the pain, the frustration and the dreams. She hears ALL my processing of thoughts on our VERY LONG regular hikes. I would not be doing this work if Netto had not tolerated my ignorance, dumb questions and most importantly, if she had not chosen to trust me when I was the classic Evangelical Christian – not affirming and pretty ill-informed. Netto was "one of" my closest friends in the early 2000s, amongst my straight Christian gfs. They left relationship with me. I am not "comfortable" for some of the tribe to be near. Apparently. THANK YOU Netto for your support, love, encouragement and wisdom. And, MOSTLY for your loyalty.
RHEA CAMPBELL: Rhea is a Canadian transwoman who, quite late in life, came out as trans. Shortly after coming out, my friend and Board member Lisa Salazar,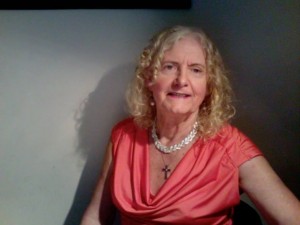 spoke at Rhea's church. Lisa gave Rhea her book, "Trasparently." Lisa's account of being trans helped Rhea understand who she is. While following up on information about Lisa on her website, she came across the interview Lisa did of me last December at Lighthouse of Hope Christian Fellowship. If anyone listens to me or reads my work, it is known that I have a sensitivity for the treatment of transgender people and a burden to educate on the issue. There is no more difficult path right now, in the US an in conservative churches than the journey of transgender Christian. Most of the LGB part does not understand the T segment.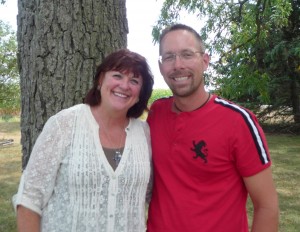 MARK METZ: I met Mark the year he came out and first came to the Gay Christian Network Conference. Because he was a close friend of my good friend Joshua Weiberg, we met one night in the bar area for a GREAT conversation. That was it! Friends forever. When Sami and I drove cross country in August 2012, we stopped for a day at Farmer Mark's 3k acre soy, corn and wheat farm in Michigan. He even FLEW us out to dinner and took us to the County Fair and Sunday services in his town the next morning. Then flew ME to Cleveland that evening while Sami drove the car. (THANKS Sam for letting me get that time alone with Mark!) Mark has been a very kind contributor to Canyonwalker Connections over the years. It is appreciated. AND, I get to see him next month at the conference. Another long conversation of depth and fun is ahead. Oh, and then there is that story in the bar with the anti-gay cowboys in Denver. For another time . . . THANK YOU Mark for your support, loyalty and friendship.
EUGENE KO: I met Eugene in 2010 at a Gay Christian Network Conference. The next year he bought his Mom along to the conference in Denver. I did a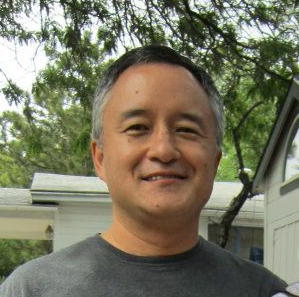 workshop for friends and family there and spoke with her. Eugene went to Biola (THANK GOODNESS—NOW there is Biola Underground as support for LGBT students.) He was not out, even to himself in college. Eugene works for National Jewish Health in Denver and goes to one of my FAVORITE churches – pastored by fellow straight ally, Mark TIdd. Eugene says he supports my work because, "As a straight ally with an evangelical background, you have the ability to speak to conservative Christians who wouldn't give an openly gay person the time of day (not all of them, I'm sure, but at least a few more than the rest of us could reach), and also to reach out to those in the gay community who have been wounded by the church. Not that other voices are less important, but people like you, Wendy VanderWal Gritterand Mark Tidd have a platform that very few people have."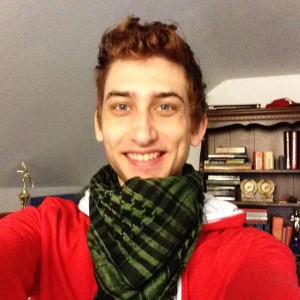 JD MAYO: JD has been a long time reader of my blog and follower of my video channel. He found me before he found GCN – actually, I heard that quite a bit. Younger people find my videos and are shocked by a straight mom-type supporting them. JD comes from a conservative Christian home, attended Christian schools since age 3, and came out at 19. He says, "It was really life changing to see people who took the Bible seriously who actually understood what I was going through and cared and offered a perspective that made more sense with the character of the God I was coming to know better."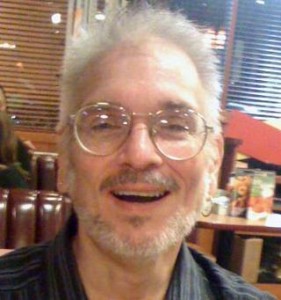 DOUG TENNANT: Doug first saw a blog post of mine shared by mutual friend and blogger, David W. Shelton, this summer. Doug is one of a surprisingly large number of gay people in mixed orientation marriages (straight people married to gay people). I write about this in my book in a section that addressed the consequences, expectations and pressures placed on LGBT Christians in the church. Doug has been married 31 years and is out as gay. LOTS of my FB friends can identify with this his situation. He says," I know gay people continue to marry straight people because of pressure, not least from the religious community, and it's a mistake that nobody should make out of confusion and fear. Not to mention the damage that is continued to be done by the ex-gay ministries."
JIM LARA: I met Jim, an animation producer, thru Stan Maszczak while I was speaking at Christ Chapel of the Valley, North Hollywood. Jim is from a Pentecostal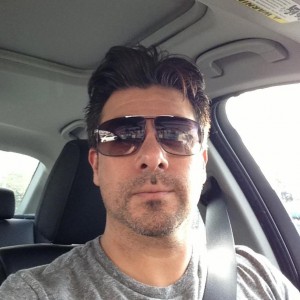 family in San Jose that he describes as "Long skirts, long hair, no makeup, veils, tongues speaking, prophesying, running down the aisles Pentecostals." yup, he has a conservative Christian past! THANK YOU Jim for your support and for helping to reach into the conservative churches to educate. It IS needed.
LORI MORFORD: I have known Lori longer than any person on the donor list. Lori worked for me as a sales person in a retail store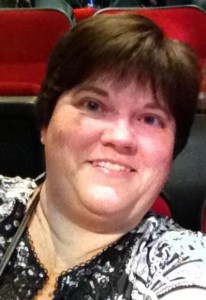 that I owned while she was in college in NV. She even helped me lead a Bible Study for junior high girls. Of course SHE knew she was gay, but I did not — she did not tell me because I was "the best Christian" she knew and she was afraid of my reaction. After she heard about the work I was doing, she came out to me on the phone maybe ten years ago??? I have known her for over twenty years and we have a better relationship with the honesty. I get to see her when she comes back to NV and stayed with her for three days last January while I was at a conference in Marin County, CA. (In her adorable home!!)Lori is also a monthly supporter of the work I do. I appreciate that!
TINA WOOD: Tina lives in Rhode Island and it is not at all unusual for me to get an email from her "Did you see this?" "Did you read this?" "Hey, this book is on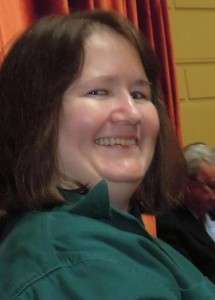 sale now, you might think of reading it." Fact finder, knower of resources, filler in of blanks. She makes me smile. I first met Kathy on Facebook when Truth Wins Out was encouraging people to vote for her in a contest so that she could win some free "Straight Apology" t-shirts. I continue to be awed whenever I read her frequent stories about amazing connections that she makes with people. I'm delighted to have helped her in some small but significant ways. And I hope to go hiking with her someday although I know I won't be able to keep up! Tina ACTUALLY sourced me with a copy of "After the Ball" — the book that conservative family groups call "the gay agenda". So, everyone — I have it if you have been looking for it. It makes me laugh that this book has been so twisted as some sort of blueprint. I am using it as a resource for the book — and I got it from Ms.Resource. In a NO WAY moment — AS I was typing this tonight — I got a message from Tina — "Hi Kathy, this is currently free, probably for a limited time ….." Really, and I LAUGHED out loud. Tina keeping me up to date!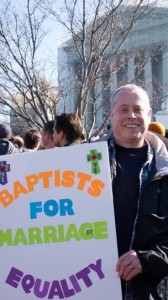 DAVID FARMER: Once David was selected as a Reformer for The Reformation Project, all of us connected on Facebook and on a study list serve. His kindness was immediately evident within the group — encouraging every member. David had a very conservative upbringing, attends a Baptist church where he advocate for equality thru teaching and is married, to a man. Yup, the sweet man is gay. David had been a supporter of Canyonwalker Connections from the onset of our relationship. When I needed support for Christian+Gay=OK stickers for Charlotte Pride, David contributed.
TIM ROSENBERGER: Tim was part of The Reformation Project in KC, September 2013 as the youngest member at 19. What a delight to see this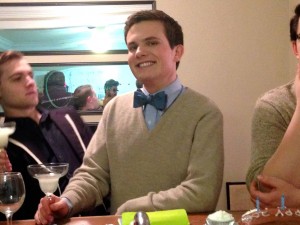 young gay student from Georgetown so comfortable with his faith and sexual orientation!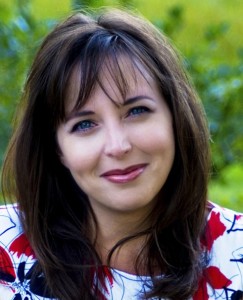 KIMBERLY PHIPPS-NICHOL: I met Kimberly through a women's business group in Reno while I was selling printers and technology equipment. Our paths did not cross much then, funny how that goes. Then, when Kimberly decided to move to Houston to pursue her design career in a new city, we connected at her farewell party. Crazy how that goes!!! She was selling off LOTS of designer fabric and I wanted fabric to make HUNDREDS of shoe bags for Christmas gifts last year. (If you were the lucky recipient of those cool bags – Kimberly was my source for that beautiful fabric!) We tried to get together when I was in Houston last May, but we could not get our schedules to mesh. Kimberly is straight and supports what I do. She is a woman that sees the value of people and loves well. Oh, and she is gorgeous and talented. She cares about the kindness and goodness of humanity and therefore sees value in my work.
CLAUDIA NESS: Okay—this has been one of my FAVORITE things about fundraising (WHAT WHAT?!) I take the time to find out who people ARE that I interact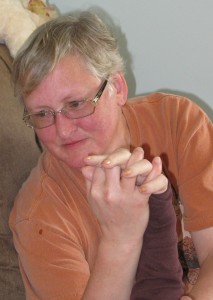 with and do not know. LOVE IT! I don't know Claudia, so I asked and got a WONDERFUL story back: I "discovered" I was gay in my early 20s. Before that, I was quite naive and didn't even know it was an option. I came out to my immediate family fairly early on, and they were supportive and have never stopped loving me, never condemned my "lifestyle". I'm an extremely fortunate woman. I was, however, semi-closeted for a long time. Out to my friends and family, not so much at work. I've was once in a relationship with a woman so deep in the closet, she didn't admit she was gay, and I decided that was just a horrible way to live. Since I met my current partner and moved from TX to AZ to be with her, I'm more open. I don't hide the fact that I'm a lesbian, but I don't broadcast, either. I'm a nurse who has worked night shift in Neonatal Intensive Care for 32 years. I was also a pianist/organist for a Methodist church in upstate NY (where I was raised) and a small TX town for several years. That's where your work comes in. I left the Methodist church because of the way they treat LGBT people like second-class citizens. We're "good enough" to be members, put our money in the plate, sing in the choir, but not "good enough" to marry or be ordained (unless celibate). The hypocrisy is unacceptable to me. The church was always an important part of my life, and I haven't found a church home to replace what I had. I think a part of me will always identify as Methodist. Your work, and the work of others like the Reformation Project are needed to lead churches to accept LGBT people as true equals and let people like me go back to the church I loved on an equal footing with all the straight people there. Thank you for asking. I look forward to meeting you one day when you come to AZ and hugging the stuffing out of you.
ERIC WEISS:  Thank you to Eric Weiss and his wife Karol Ann, for your kind contribution to the Crowdfunder Campaign for "Walking the Bridgeless Canyon —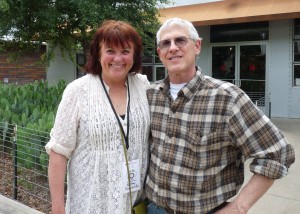 Repairing the Breach between the Conservative Church and the LGBT Christian Community" book and speaking tour. Eric and Karol Ann are the parents of an adult gay son who lives in Washington State. After a VERY long time together, his son Jon-Michael legally married his partner Gary. Eric was proudly there in attendance. I met Eric this summer when he traveled a distance to Dallas to have lunch with me at the invitation of mutual friend Bob Bare. Eric was struggling thru the last steps of reconciling gay marriage. Eric is a STUDIER and READER. Over a lunch in an outdoor BBQ place ( it is TEXAS, after all), we talked quite frankly. A new convert to the cause Robin. (and THAT is a story TOO – morning walks helped shift her ideology the summer before.) Eric you made me laugh when I spoke to you frankly and  you said "I thought your were meek and mild."
RUTHANN WILSON: Oh my is THIS a story on ALL accounts!!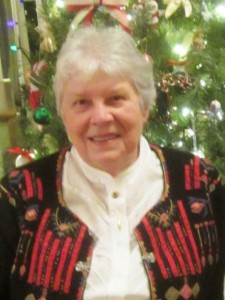 RuthAnn is a "more mature" Christian lesbian, Mom to many, Grandmother of many more. Raised Lutheran in the Midwest, she could not come out early in life even though she KNEW at five that she was "different." I did a quite egregious thing to RA and she THANK GOD !!! she forgave me. I used her first name in a small local publication about 8 years ago as an example of people staying painfully closeted much of their lives while I live in freedom to just be. WHOA! Feisty RA let me know I had crossed a line!!! And then told me to GO AWAY. For awhile. We roomed together a few years ago at a GCN conference and again the next year for a time after the conference. So, clearly, we worked thru that one. RuthAnn is an example of a woman who never lost her faith amidst the discrimination and family rejection. I am fortunate that one of her daughters lives in Nevada, so I can see her more often than just January.
CHRISTIAN SCHIZZEL: I wrote about my connection to Christian in this blog post. It IS very much worth the read. Grab onto a tissue first, fair warning ! http://canyonwalkerconnections.com/he-make-all-things-beautiful/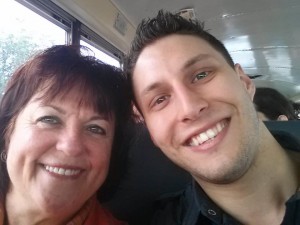 Christian has a story that should be a mini-series; he is one of the most transparently enthusiastic people I know. THANK YOU Christian for your support and for helping other gay youth not be duped into thinking God's grace is not for them. May they be saved from the HELL of indoctrination and shaming you were subjected to. You are SOOOOO wonderful and talented.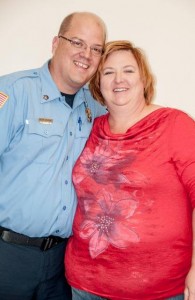 MICHELE FREEMYER GRABBE: Michele is the mom of a bisexual son in Bozeman, Montana and the head of her local Pflag Bozeman GV. For the past two summers, I have gone to Bozeman to speak in public venues and a church. This past summer, I stayed with the grandmother and family matriarch, the wonderful and supportive Rosemary. THANK YOU Michele for your support and for helping other LGBT kids in the Gallatin Valley of Montana.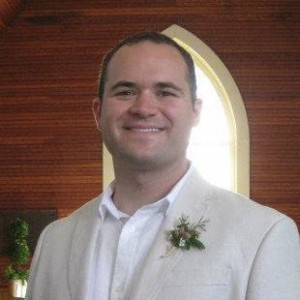 BURKE WALLACE : I met Burke and his husband, Ryan Eikenbary over lunch in the Castro a few years back thru mutual GCN friends. We share a very funny story about an HGTV decorating starthat was having lunch in the same restaurant. Ryan was ga-ga wanting his autograph, yet too shy to ask. If you know me well, you KNOW we accomplished this task. With a LOT of humor and fun attached. Burke was a teacher and a football coach at a Christian school when I met him. Someone outed him and he was fired. (Firing an LGBT person is against state law in CA.) He is now involved in a lawsuit to help protect the rights of LGBT employees in CA. Burke and the fabulous Ryan live with their two very spoiled, very beautiful dogs in Berkeley where Burke is, once again a teacher and a football coach. Loss to school #1.
MATEO WILLIAMSON:
DAVID JONES: (to complete)
RICHARD ARCHAMBAULT and DEAN JOHNSON: "We have a lot of Gay friends. We also have a lot of Christian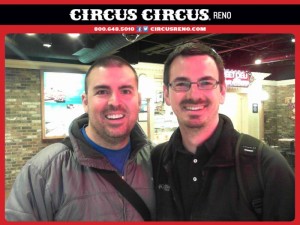 friends. That Baldock woman (or Kathy, your choice) is working hard to make that fact not so weird anymore. Kathy is a straight Christian ally who speaks to the moveable middle – helping to increase our acceptance by more and more Christians everyday." Richard and Dean are on my Board of Directors. I have a close history with them. Every year, for several years, they have come to my house for the week of Thanksgiving. Before they moved to Australia in 2012, whenever they traveled, I was Jasper, their Carolina dog's favorite Auntie. He has joined my kennel club for 4 to 6 weeks at a time. I met Dean at a GCN conference. His claim to fame is that HE came up to me first to introduce himself to me and not the reverse. We became immediate friends. When he later met Richard on the last day of a GCN conference, Richard moved into my inner circle too. VERY NICE!!! These two have given me INVALUABLE advise and direction. Richard throws out the seemingly untenable ideas and Dean figures out how to make them work. Dean  is a numbers guy too – when we were recently working out the Crowdfunding campaign, it was Dean that made the numbers and levels balance and work. I have LOVED having then so close in my life. I have roomed with them at lots of conferences, hiked with them soooo many times and done lots of life with them. STILL, when I have computer issues, Dean will walk me thru to the solution from OZ on the phone. My Mom ADORES these two, even tho they often beat her at games.
ROBERT NEEDHAM: I support Kathy and her work, because I recognize that my narrative and hers are tied together as God's Children. Only when the Church welcomes all of God's children, can the church become the beautiful spouse of Christ the church is called to be. Kathy's work is another step toward this inclusive body that I long to see in my lifetime. Blessings, Robert!" I met Robert at the latest Gay Christian Network Conference. He is a Lutheran pastor's son who studied at the Lutheran School of Theology in Chicago. What a gentle, respectful young man. He came to me at the end of the conference and spoke the kindest words to me – made me want to cry kind.
KIM ZITTEL: "I have followed you and your posts for years. During that time, I have watched you evolve and others heal. Your work is poignant at a time when sincere, Christ-following LGBTQI individuals are caught in between an Americanized institutional doctrine that excludes and faith that in Christ's, Father-God who is unconditionally accepting. Your work attempts to bridge this gap, to help who are used to a more conservative Christian understanding of God embrace the Christian LGBTQI community – and for the more conservative-minded Christian LGBTQI person to finally feel at home on earth at church instead of ostracized, marginalized and, at times, hated."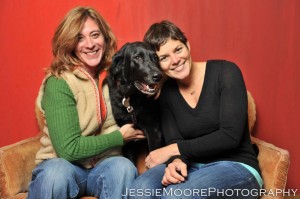 WENDY WILSON: (to complete)
DOREEN MANNION: I found Doreen via a connection with Jim Henderson. Jim had written a book "The Resignation of Eve" about women leadership (and not) in the church. Doreen's story was supposed to be in there, but the publisher (Tyndale) would not allow the story of a lesbian Christian. I had a wonderfully animated and smart-talk breakfast with Doreen in DC two winters ago. Last year, she was so kind to host my daughter and one of her friends in DC during the inauguration. THANK YOU Doreen for your support and for paving the way for not only women in leadership in churches, but lesbians.
HEIDI MANN: Heidi is a married copywriter, with an MDiv and former ELCA pastor. She interviewed me for an online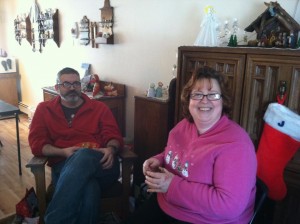 article she was writing about me. We've stayed connected since then. THANK YOU Heidi for your support and for investing your life and in me to make the church safer and more welcoming to our gay, lesbian, bisexual and transgender brothers and sisters in Christ.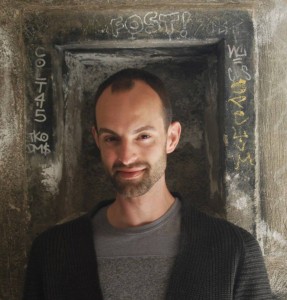 ANDREW WESTOVER: Everything about Andrew makes me smile — his face makes me smile, his thoughts make me smile and his kindness make me smile. He was one of the Reformers chosen for The Reformation Project in Kansas City in the fall. He brings unique perspectives to the table — for sure! He is extremely bright and articulate and now works at The Getty in LA. THANK YOU Andrew for your support in helping me to educate the conservative church on not only sexual orientation issues, but gender identity as well. A subject you are passionate about.
KENNAN BLEHM: I met Kennan at the first Gay Christian Network Conference I attended in Seattle in 2007. I knew NO ONE. I think I met Kennan over lunch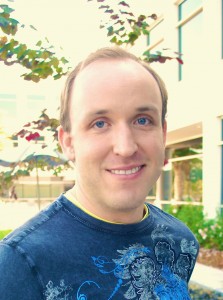 one afternoon when I piled into one of two vans to go to lunch. Ralph Blair was there, and Justin Lee, Ling Lam, several others, and Kennan. We have remained friends thru the years. He came up to my home for a group ski trip one weekend years ago followed by a visit overnight with his mom one summer. I've stayed with him in SJ and stayed up waaaaay too late chatting and visited him Nov. 2013 to see him in yet ANOTHER stage performance. THANK YOU Kennan for your support and for helping to ensure that other parents understand sexual orientation and are a blessing to their gay children as your parents have been for you.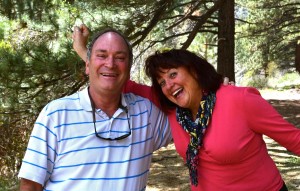 MARK WORSNOP: Mark did not come out until two years ago, at the age of 55. Mark met Josh and Josh insisted that Mark meet me. And we became fast friends. Mark has been an UNBELIEVABLE gift to me. He has done all my Walking the Bridgeless Canyon videos, shot them and edited them. He also built the website for Canyonwalker Press which I will be pushing out in a bigger way in time. Mark is gay, and one of the many gay people I knew that is/was in mixed orientation marriages. Mark is INCREDIBLY generous in hosting local dinners that bring together gay, straight, trans and information-seeking pastors. Those dinners are PURE magic THANK YOU Mark for your support and for helping to make it  safer for young men, who know in early teen years that it really is okay to be gay and Christian. You have a heart that a human body can barely contain. THANK YOU for the many things you selflessly do for me. I LOVE YOU.
DOUG SEWELL: Doug became a Christian during the charismatic movement of the 1970s, at the same time he realized he was gay. He became involved in the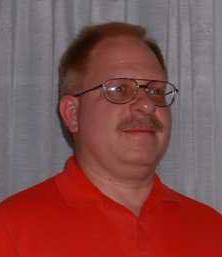 Evangelical church in the mid 1980s when gays were "outsourced" to stop-being-gay-programs. He joined Homosexuals Anonymous ( what ridiculously shaming title). He attended some of the early Exodus conference. Doug and I connected on FB first through several friends we each know in person, Randy Morgan (GA) and Josh Weiberg (DC). We recently got to discussing those early Exodus conferences and he is sending me a box full of the books and handout from those groups and meetings. I LOVE THAT! Research materials for the reparative therapy section.
TOM DURANTE: I write about Tom in my book. He had the "honor" of being the first person that ever came out to me in my Evangelical years. We were taking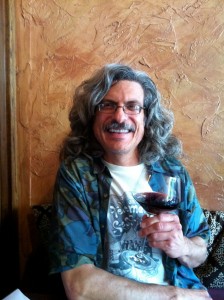 Italian class at the community college in 2001 and both went to the campus directly from work to beat the traffic. We ate our dinner together often, talked and practiced lessons. One class paired us up with people to interview and Tom had been paired with an older man Bob. One of the standard questions was "Sei sposato?"/ "are you married?" Tom was nervous to give an answer because he was living with his long term partner and gay. I tried to NOT act shocked, but I was. We get together regularly for the same evening at least twice a year – picon punches at the Coney Island then we walk to Casale's and have wine and homemade ravioli. Tom left the Catholic Church looong ago, but he loves me and loves what I do – so he supports me. THAT is a friend! THANK YOU Tom for your support and for helping me to educate Christians to better behavior. I LOVE YOU my beautiful mane-of-hair friend!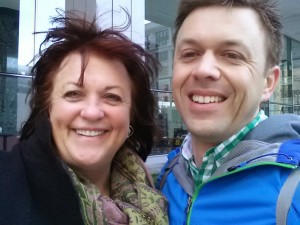 WES SNOW: I met Wes, an accountant, at a Gay Christian Network Conference. I am not even sure how many years ago I met him, maybe three?? He tries to fly under the radar with his quiet demeanor . . . but I managed to find him anyway! I quickly connected with Wes on our mutual love of the outdoors, and I am often jealous of where he travels to. Maybe one year I will get him on MY trails. Because he has managed to escape alone time with me, ( but ha-ha, I am in hot pursuit!) this January we booked a breakfast alone at the conference. I get that sweet southern accent ALL TO MYSELF! THANK YOU Wes for your support on this project and for your support in the past. Together we will educate the conservative churches.
CHRIS BAILEY: Chris is another Gay Christian Network-er. In 2012, the conference was in Orlando. The day before it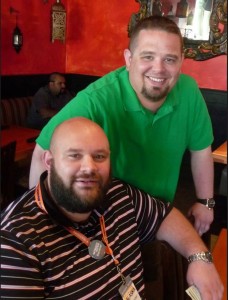 began, Dean and Bill Spitz and I went to Cape Canaveral. We spotted Chris and his partner, Nate in line too. Since I knew nothing about Chris, it seemed a great opportunity to spend time with him and get to know Chris and Nate. They live in Anchorage, Alaska. (That is a great city!). Last spring, Chris sponsored me to go to Netroots Nations in San Jose – a conference for activist bloggers. He was there to learn more for his social/political activism in many areas for an Anchorage publication. Not only did I LOVE the conference, I go to spend lots of alone time with Chris — workshops, meals and general hanging out. Nate flew down and then more magic happened — getting to spend time with the TWO of them over a great and long Mexican dinner before I drove back to Reno. Chris is from a VERY conservative Christian home.  Some of the good things he never imagined with his family are beginning to happen. THANK YOU Chris for your support and generosity to Canyonwalker Connections in the past. You are helping to make it easier for young gay people to be accepted by their families of faith. See you soon in Chicago.
MARK GUEFFROY: Mark is a resident of Central Canada. He used to live in Vancouver, BC and attended Lighthouse of Hope where several of my friends are.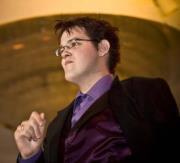 He was raised Adventist, a conservative, non-accepting denomination. (If some of you have not seen "Seventh Gay Adventist" do!) THANK YOU Mark for your support and for helping to reach into the most conservative of Christian denominations making it safer for young people to acknowledge whoever they may be.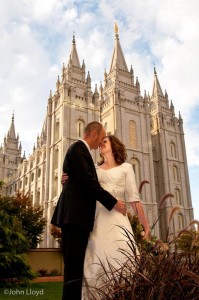 JIM HENDERSON: Jim is a straight, married Mormon who lives in SLC. (GO UTAH!!!!!) Why would he support the work I do? Well, I wanted to know too, so I asked, "I have felt God tugging me to work within Mormonism to move LGBT issues forward and I am a big fan of the work you are doing among evangelicals. I think your work is worth supporting." THANK YOU Jim for your support and for helping within your faith community to make safer and more welcoming places for your LGBT brothers and sisters. I am a fan of Brad Carmack's work within the LDS.
DESERT OASIS CHURCH: I met Devin Buckner and Roi, who are both on staff there through the ACC Conference run by Pastor David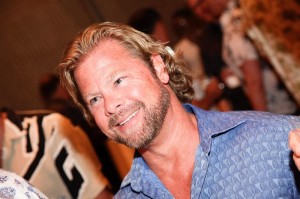 Harvey in the Fresno/Kings Canyon area of CA. Great conference btw –this year, I met, and feel in love with the fabulous Gerald Green there. Roi does teachings on the Jewish heritage crossover with Christianity that are wonderful and Devin is a beautiful, kind gentleman. Both exemplary gay Christian men THANK YOU Desert Oasis for your support and for helping people to understand that God's love sees the hearts, not the false lines that people create.
HOWARD CARVER: THANK YOU Howard for your support and for helping even though we have never met!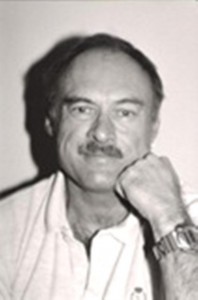 From Howard, "Love your canyonwalker site! Just a few days after I "discovered" you online, a friend at church shared with the congregation about you and the wonderful way God is using you to build bridges between the church and all Christians irrespective of their sexuality." That was all it took; we've been connected since August. THANK YOU Howard for your enthusiastic support of Canyonwalker Connections and regular engcouragement.
BILLY BRADFORD: Billy first contacted me over three years ago to see if I would come speak at a pride event in Castro Valley for CV HS students. I was double booked, so we did not connect. Later that summer, while walking thru SF Pride (1.2 M people go to that event), Billy and I crossed each others' path. Billy IS an activist. And he is PASSIONATE about what he does! Theologically, we are dissimilar, and neither of us care, we  care about the goals. From Billy's page;" I believe in the power of good people doing good things for and with each other. Together you and I, we can move mountains." THANK YOU Billy for your support and for helping to do good and move mountains.
CHET DeROEN: Chet, a gay man from Louisiana, was married to a woman AND a Assembly of God pastor educated in A/G flagship school in Springfield, MO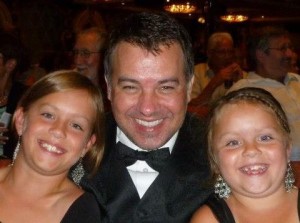 .  WHOA! Chet is a father of two daughters that he cherishes; he now works in the healthcare industry. He found my blog and videos with a google search. Chet is not unusual in his relationship with faith communities since coming out. He says, "While I am currently not "practicing" any faith or Christianity, your work has caused me to see that there is hope for me to reunite with Christ in spite of my homosexuality. THANK YOU Chet for your support in educating the conservative church to inclusion of LGBT Christians.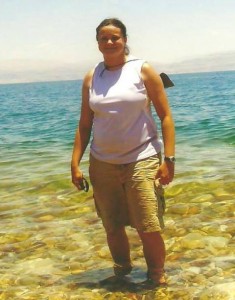 CHRISTY WADE: I have a big soft spot in heart for Christy. Christy has her MDiv from Asbury Theological Seminary. In my research for chapter 4 of my book, I found that the FIRST people speaking anti-gay sermons publically in the US were Methodists in TX that went on to become Board members at Asbury. YIKES. Anti-gay is seeded in the school. On top of that, the center of fundamentalism in the 1930-40s was Tennessee and, yup, Christy was born there. Oh my, my girl! Christy was valedictorian of her seminary, and CLOSETED. When she applied for The Reformation Project, one of the conditions of the candidates was to be out and comfortable enough to speak out. Oh Christy, I had my doubts! But we KNEW you should be part of the group. Christy made her personal breakthrough from the TRP teachings and study. YAY!!!  Recently, she came out on her blog and even started pushing pack on the unkindnesses she saw on her FB wall over the DD mess. I read some of the comments – not cool. I know how hard she had to come out to stand up and be authentic, but others want her to sit down and continue to lie and conform. THIS is your year Christy!! I cannot wait to see who you become without all the chains others kept you in. GO GIRL!!! THANK YOU for your support and thanks for a whisper that will be a roar in the South, in the core of fundamentalism.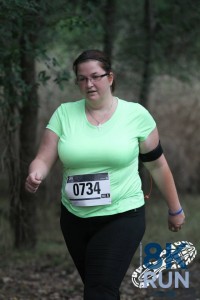 KRIS RUTLEDGE: (to complete)
EMILY REESE: I met Emily this past year when we were both guests on Sean Savoy's local radio show. The topic was conservative Christianity and the interface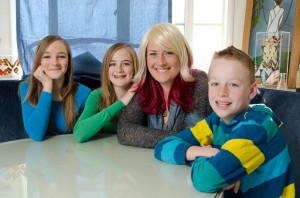 with the LGBT community. Emily and her family were very involved in a local Evangelical church and then her husband Devin came out to her. As a family with three children, they navigated it well and without ANY help from the church that they had called home. Emily is a teacher at a charter school – the creative teacher you WANT your kids to have! Devin and his partner were married last week in NYC. They too live in Reno. Emily has had two bouts with cancer and the family all worked together in love to balance care and the children. This family has shown how wonderfully unexpected change and disappointments can work towards a new place of love, respect and support. Mixed orientation marriages (one spouse straight and one gay) are more prevalent than one might imagine. Churches are NOT equipped to deal with this for the most part. I do write about them in my book too. Thank you Emily for your support. I am hoping we can work together in our own valley to educate.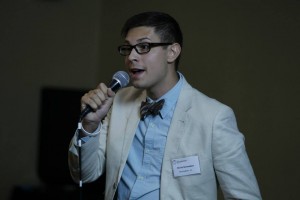 DEVIN KENNAMER: Devin is another one of the capable Reformers selected for The Reformation Project this past fall in Kansas City. What a delightful young man that brought so much to the groups and conversation at TRP! Devin is a marketing professional in Birmingham, Alabama. THANK YOU Devin for your support and for working in tandem with me to educate the conservative churches, especially those in the south, where you well know, inroads are needed.
NICOLE CASIO: Nicole has been following my page for some time, interacting once in a while. Recently, she reached out to me to take a look at a preacher speaking some "you can change messages." We did several back and forths and I had not heard of him, but saw that he was moving into a place o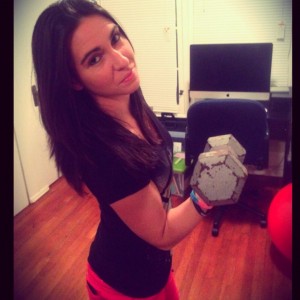 f speaking into the lives of LOTS of young gay people. I did what I do and reached out to my connections and it started the ball rolling on what will probably be productive and behind the scenes. I am THRILLED that she contacted me on "a chance." That is how things get done often. Connections. I asked Nicole why she supported me: "I support your work because there is an entire group of people that is forgotten about and often caught in the middle if the arguments and debates with religion and what it means to be gay. Each side either doesn't believe they exist or that they have to choose and that just isn't the case at all. I think Gay Christians are the strongest of all of us because they are often the ones getting most hurt and it's time they have people fighting for them and it's what you do so perfectly and you make it obvious it's what God desires also. Thank you again for all you do!" THANK YOU Nicole for your support, your kind words and trusting me to help with the "other' situation.
TRENT REYNOLDS: (to complete)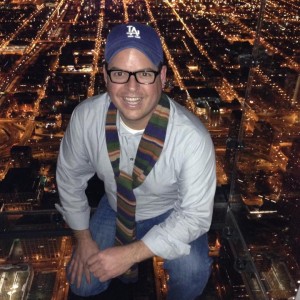 CALEB GONZALES: (to complete)
DAVID CARLSON-EVANS: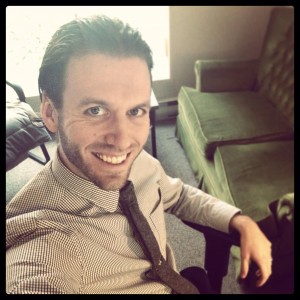 (to complete)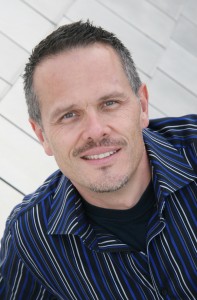 KEVIN DIAZ: I met Kevin because Lisa Darden told me "You NEED to know my friend Kevin." I tend to listen to Lisa. I tested the relationship right away. When My daughter and I drove cross country to take her to SUNY Albany, we stopped and spent the night with Kevin near Boulder, CO. It was his birthday and he took US out to dinner! I stayed up talking to this fascinating man till almost 3:30 am. Kevin had been closeted formost of his life — he was an Events Director at Promise Keepers and Director for the Continental Singers, and not out all those years. In his late 40s he came out. THANK YOU Kevin for your support and for helping to create a church where it is safe and welcoming to gay people who want to remain in their churches and use the talents God gave them.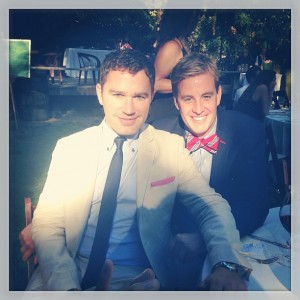 JONATHAN SHINN: I think Jonathan and I found each other on Facebook. Jonathan was in a mixed orientation marriage (married to a woman, he is gay) and even tried the super fix-it-up-and-get-straight weekend with Joe Dallas, former Exodus. THANK YOU Jonathan for your support and for helping
HENRY DELA PENA: Last year I posted a need for air fare or miles to get the Charlotte Pride. Within hours, Henry offered the miles. We had never even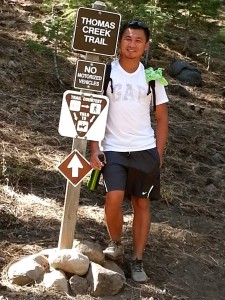 exchanged words on Facebook! Henry has regularly accumulated miles and donated them to his church missionaries. When he came out . . . . well, you've heard the story. Henry considered me a missionary and offered the miles to me. Very good things came of that trip to work at Charlotte Pride.  Henry, an avionics specialist in Mobile, Alabama, became friends with one of my best friends, Mike Castro. Fellow Filipinos, they connected and mike invited Henry to visit Mike and his partner, David in the Bay Area. Of course, they came up to Reno for a few days of hiking and COOKING.  By the time Mike and Henry left, I had 25 dinners in my freezer. They wanted me to just WORK and WRITE and not cook. That is VERY caretaking of them. Henry is a DELIGHTFUL man. And he'll be coming back to Reno sometime in the spring for snow hiking.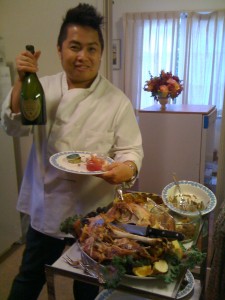 MIKE CASTRO: (to complete)
CHAD ROUNDS and AZARIAH SOUTHWORTH: Thank you to Chad Rounds and Azariah Southworth , for your kind contribution to the Crowdfunder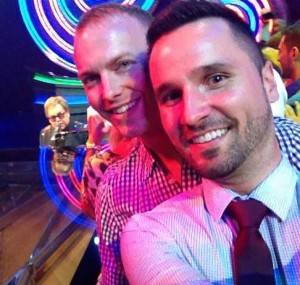 Campaign for "Walking the Bridgeless Canyon –Repairing the Breach between the Conservative Church and the LGBT Christian Community" book and speaking tour. While on tour with Ray Boltz in 2010, he came to Reno. SO, I do what I do – I invite people on hikes or, in season, kayaking. I met Az in 2009 at a Gay Christian Network Conference shortly after he came out while being a host on a Christian TV show "The Remix", a show akin to the secular MTV. We drove up to Tahoe at 5 am and we on the Lake by sunrise. What a beautiful day with most excellent conversation.  Chad is Az's partner, and a pharmacist in the military. He was recently in Reno for a conference and spent a few nights with me. So, we did option #2 together – hiked a long 6 mile loop up a mountain, over the top and down the mountain. That lends itself to good exchanges. THANK YOU Azariah and Chad for your support and for helping to make churches (and the media!) safer for LGBT people to be who they were created to be.
JON O'DOWD:
KAREN P:
SANDRA F:
CHARLES F.:
JACKIE SHELTON:
MAUREEN S: AMELIA  N:
STEPHEN E:
RICHARD TRAPHOFNER: