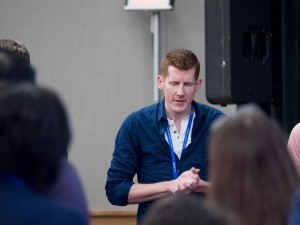 In 2001, I met a lesbian hiker along my local hiking trails. That friendship with Netto shook loose my cultural judgments about gay people, yet my biblical dogma about gays and faith remained firmly intact.
Over the next few years, though I socialized with gay and lesbian friends and their friends, I never encountered any who professed to be practicing Christians. This allowed the wall I had erected within my faith structure to keep two words distinctly separated: gay and Christian.
The Bible "told" me it was not possible to be both gay and Christian, and anecdotally, it proved true in the relationships around me at the time. Even as I made more gay friends and socialized extensively in the gay community, all remained well in my evangelic-land for another six years.
It never even crossed my mind to search key verses in the Bible for myself. If you've been told by your faith leaders, in Bible studies, and in your religious social circles that gay Christians are "oxymorons," then add to that, not one of the dozens of gay people in my friend circle told me they were gay and Christian, I concluded that my beliefs must be true.
In December 2006, I happened to notice an interview with Justin Lee, the director of the Gay Christian Network (GCN), on the front page of the New York Times. I read the article in disbelief. Justin led a gay Christian organization; there was even an accompanying picture of two gay men leading a Bible study! I had maintained two distinct worlds separating my Christian friends and my gay friends for six years at that point. As I read the Times article and checked out the GCN website, my two tidy worlds began to collide.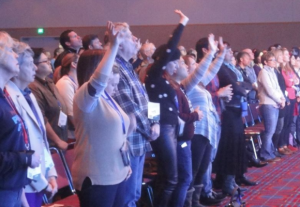 Three weeks later, I attended the third annual GCN Conference in Seattle. Along with just under 200 gay Christians, one other straight, yet incognito, ministry leader was also there. On the first night in the worship service, without the benefit of any theological backing, I knew I was in a holy and sacred place with fellow believers. I was deeply moved. I took off my shoes, slumped to the floor and cried.
Since that time, I have done the theological work for myself and have come to fully accept that the decision to become a Christian has nothing to do with ones' sexual orientation.
Yet, I can still empathize with and understand conservative Christians who, tending to live in fairly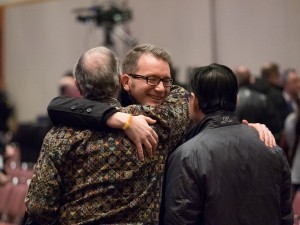 isolated religious and social circles, say that a gay Christian is an oxymoron. While knowing far more gay people than my fellow evangelicals typically do, this, too, was my reality .
The seemingly impossible coexistence of "gay" and "Christian" aligns with most conservative Christians' theology and day-to-day experiential reality. But, that does not mean gay Christians are not present and ever-growing in number and visibility.
They may not be on your radar, as they were not on mine.
In January 2015, just under 1,400 lesbian, gay, bisexual, and transgender Christians along with their parents, friends, and pastors gathered in Portland, Oregon for the 11th annual GCN conference. Last year, the attendance was just under 700.
Just months before in October 2014, almost 375 gay and transgender Christians andtheir allies attended The Reformation Project — Washington, D.C. conference with a strong emphasis on biblical teaching of fully affirming and inclusive theology. The TRP conference in Atlanta in June is expected to draw between 600 – 700 attendees.
Whereas, I had never read about gay Christians for the six years I was juggling my two worlds quite successfully, now, the topic is inescapable in the majority of Christian churches. Why is the gay Christian movement in a seemingly sudden growth period?
These are simply my observations from the front row of this movement:
Gay Christians are no longer isolated the way they once were. They often lived silently in their churches, or left them, really believing they were the "only ones." This has changed. They are finding one another online and in social media.
There is a growing number of churches with gay and transgender pastors offering direct access to affirming faith communities in record numbers. Other churches are pastored by fully affirming leaders in various denominations. Gaychurch.org lists over 6,000 churches in the U.S. which fully welcome LGBT members.
There are dozens of excellent books about and by gay and transgender Christians. Some are biographical, others are theological, and still others, such as my own book, are historical and theological. Even pastors and seminary professors who have changed their positions are sharing their insights. These books were not available ten years ago. When I became a fully affirming ally in 2007, I had no role model to follow. This has significantly changed.
More gay Christians are coming out and challenging their faith communities to a higher level of conversation. They are no longer accepting the time-worn dismissal telling them they cannot be gay and Christian.
Christian parents of gay children are sticking by and advocating for their children in churches. They are learning and speaking up. These passionate advocates are in every denomination, every states and in most every church. Just as with their gay Christian children who thought they were the "only ones," these parents are finding one. My goodness, they are a passionate force that did not exist as recently as three years ago.
Straight allies are becoming more vocal for equality and justice for their gay and

transgender friends in conservative churches. In 2007, I did not know one other straight ally. Not one. When I attended conferences and affirming churches, I was the lone straight person. I lost friends, reputation, and status in my evangelical world. As more allies and advocates speak out, we become role models for others who, again, think they are the "only one" in their congregations.

And finally, the most important reason, and the hardest to substantiate to scoffers — God is in this movement. It is time. This movement did not

happen overnight. 

Rev. Troy Perry did hear the call of the Spirit in 1968 when he formed the sole denomination fully welcoming to gay believers — the Metropolitan Community Church. I know hundreds of gay and transgender Christians who survived the severe discrimination of the late 1970s until now. They are in their 60s and 70s and were there at the beginning of the gay Christian movement.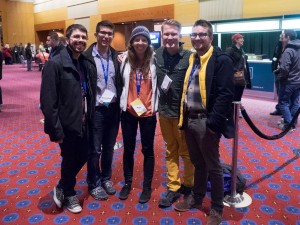 For 45 years, God has been moving to bring His children to a place of honor in the conservative church. All the pieces (above) are coming together. Now.
We Christians love to paraphrase Acts 5:39 and say, "If this movement is of God, it cannot be stopped." We love it until we try to explain what is happening in the LGBT Christian community.
This movement is growing, massively. I have watched it from the front row and it is unstoppable. And it is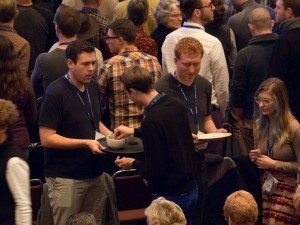 of God. The leaders are my friends and co-workers for justice. I know them. I know their stories and their Christian witness. I know the integrity in their lives.
And, I can still understand why conservative Christians continue to say, "There is no such thing as a gay Christian." I said those same words for years.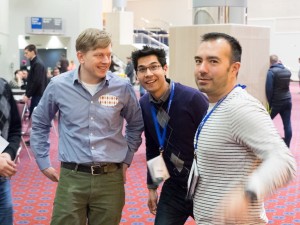 Gay and transgender Christians not only do exist, they are precious treasures that God is using to teach the Christian body what is means to love others.
You may be isolated as I was, but you can read from the many suggested books I review here, or my own book Walking the Bridgeless Canyon which lays a compelling time line explaining how we have come to the cultural and biblical discrimination of the LGBT community.
You can also virtually join 1,400 others at the recent GCN conference or The Reformation Project by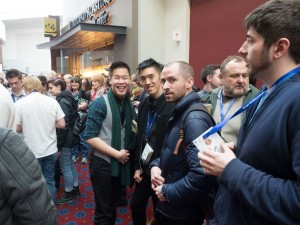 watching video online. I have linked video below for ease.
Give the videos a watch — these are your gay and transgender brothers and sisters in Christ and the people who love and advocate for them.
These are Christians.
*****************
Justin Lee, Executive Director of the Gay Christian Network and author of Torn
Vicky Beeching, gay Christian worship leader and songwriter.
Pastor Danny Cortez, affirming Southern Baptist.
Jeff Chu, author of Does Jesus Really Love Me?
The Reformation Project, Kansas City
The Reformation Project, DC
Dr. David Gushee, leading evangelical ethicist, professor and author of Changing Our Mind.
Rev. Allyson Robinson, West Point graduate and ordained Baptist minister, and a transwoman.
Comments
comments