I hike, think, pray, read and sometimes, I even listen to God on trails.  Some strange thoughts marinate along those many miles.  I have been thinking about this particular post for about six months.  A few days ago, I read a prophetic word and knew it was time to write this.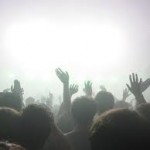 I believe, because of the extensive connections I have with gay and trans Christians, that God is doing deep spiritual things in the gay, lesbian, bisexual and transgender community.  I believe there is a "revival" and spiritual awakening coming to the gay and trans community.  This is a blasphemous thought to some; every revival has been discounted by the "religious" at the onset and no doubt, this one may be seen as such as it unfolds.
Some of the most spiritually gifted people of God that I know are gay, lesbian, bisexual or transgender Christians.  The persecution they have endured at the hands of their own Christian brothers and sisters has had two predominant effects: they are pushed away from the church and God, or they are forced closer to Him.  In the closeness, that is often in isolation, they develop an intimacy that is enviable.  In my toughest times, I default to a full-body lean on God.  Imagine a sustained closeness, a life-dependence-survival stance, and the resultant communion.
Okay, so here are the trail-thoughts I keep returning to: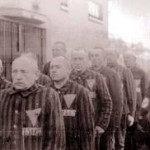 What if evil (whoever or whatever you call that counter-good force) knows that a propensity for spiritual depth from persecution resides in the gay and trans community?  A great silencer could be to destroy or weaken them.  Hitler not only tried to destroy God's chosen people, the Jews; he also set his targets on the gays.  An estimated one million German gays were targeted in the Holocaust.  Gays are targeted in many societies, and legislation to renew the destruction is happening again in several countries.
As gays came tumbling out of the closet in the civil rights, speaking-up 70's, the Christian church simultaneously geared up to demonize them.  The smallish, misunderstood, we-want-our-rights-too gays were a great galvanizer for a burgeoning conservative religious right.  It continues.
AIDS/HIV hit the gay community from 1982 to 1997.  Some of the most talented people in the US were dying and not only did the government turn a blind eye to them for the first three years, the church ignored them for the most part throughout the duration of the epidemic.  The gays were suffering what they "deserved," it was believed.  As uncomfortable as it is for this to be stated and understood, I pose it: "What if AIDS was not God's penalty, but evil's threat for destruction, again?"  The Christian church had a mission field millions-huge to go and love on, yet we finger-pointed and cursed.  We let AIDS victims die alone and shamed.  Who will ever know how many anointed people of God–the ones who do the full-body lean on Him–died?
Today, the conservative culture wants to take legitimate civil rights from a class of people.  There are about 18 million gay, lesbian, bisexual and transgender people in the US alone.  When the face of persecution is Christianity, it will be the rare gay, lesbian, bisexual or transgender faith-seeker that will gravitate towards the persecutors. The ones that do love God, love Jesus and long for the Holy Spirit.  I am amazed at the fortitude and drive of these folks; the depth of spirit that results in them is admirable.
I have been in community with thousands of gay and transgender believers over the past six years.  I speak and communicate with the traditional church who still view them as oxymoronic, saying "There is no such thing as a gay (or trans) Christian."  Well, fellow saints, there is.  There are.  And more of them are coming back to the God that you have represented as hating and rejecting them.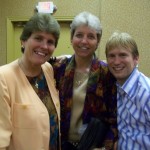 Gay Christians are becoming more vocal and visibly present.  Affirming churches are welcoming them to worship.  More allies are speaking out.  A hard fought battle produces a more fierce drive.  If you stand in the way of this move of God, prepare to be knocked down.  God has never needed the permission of the Church to act and move in the Spirit.
I will end with this post with a prophetic word from Doug Addison of InLight Connection, given on December 15, 2011.  Doug has a strong prophetic voice and is a heterosexual pastor and teacher.  He has not taken a public position on the gay issue in the Christian church.  A prophet, however, by nature of the office, speaks what he hears God say to him.  The hearers are to take that word into their spirit and ask God for understanding.
I have been the recipient of many prophetic words over the past three decades.  Only time has brought clarity on a few of them and yes, I have misunderstood some when assessing them in context of the present and circumstances.  This one, however, resonates like the finest quality tuning fork in my spirit.  God is indeed doing things with His gay, lesbian, bisexual and transgender children.
For those of you who do not understand one section of this word which refers to "Lonnie Frisbee," here is the short version:  When the Jesus Movement of the 60's and 70's happened on the beaches of California, Lonnie Frisbee was used as the Holy Spirit catalyst.  Lonnie was gay. As the movement grew, most of the resulting credit was attributed to Pastor Chuck Smith of Calvary Chapel, and Lonnie was tucked away, hidden and written out of the movement's history. Lonnie later died of AIDS in California at age 43, disgraced by the church.
To my gay and transgender friends, please take this and let it sit in your spirit to encourage you. To fellow allies, let this inspire you to speak up above those screaming against these dear brothers and sisters.  To my church siblings who cannot conceive of God using the least and the lowly, read your Bibles.
Golden Gate Opens in San Francisco: Impacts the World
Prophetic Word for San Francisco and the West Coast
December 15, 2011
Doug Addison

I have had a series of spiritual experiences and prophetic dreams that are all very positive and are intended to bring hope and encouragement.  Although this prophetic word is centered on San Francisco and the West Coast, what is about to happen will impact the entire world.

Still in Transition

Don't be discouraged if you are not hearing God clearly or don't have a strong direction for what to do next.  We are still in a transitional time that will last through the first few months of 2012.  This is a time to review any prophetic words and promises that God has given you.  Pray for wisdom going into the new year and watch for new opportunities.

New Move of God Coming to San Francisco 

On 11/11/11 I had a dream that a strong spiritual wind was blowing from Southern California to the north.  In my dream most people were not aware that this time of refreshing was already happening in the Spirit.  Then without warning, the wind suddenly shifted and began to blow from north to south.  The wind of the Spirit was now coming from San Francisco to impact Southern California.  End of dream.

This change of wind direction is similar to how the last revival in the U.S. started.  In 1971, The Jesus People Movement with Lonnie Frisbee started in San Francisco and moved south to Southern California and then impacted the world.

I have been having a lot of dreams and spiritual experiences regarding a new move of God coming to the West Coast of the U.S. like a huge spiritual wave or wind.  It will first impact San Francisco and then the world.  From November 17–20 my wife and I were ministering in the San Francisco Bay Area and God gave me the go-ahead to release these prophetic words.  This meeting was one of my more powerful experiences. Something opened in the Heavens.  You can listen to it on my podcast.  Click on "Prophetic Word for San Francisco and the West Coast": http://dougaddison.com/podcast

God showed me that many people have been watching and waiting for God's judgment against San Francisco.  Some have prayed Psalm 56:7 "Because of their wickedness do not let them escape; in your anger, God, bring the nations down."

But God says that He has indeed found some that have prayed and cried out on behalf of San Francisco and the West Coast.  These intercessors have been literally crying and claiming Psalm 56:8–9, "Record my misery; list my tears on your scroll—are they not in your record? Then my enemies will turn back when I call for help.  By this I will know that God is for me."

Tears in a Bottle

On November 17 when I arrived to the first session of the San Francisco Bay Area meetings, there was a mist falling over the building.  I felt the mist was God's tears being shed over His people in the area.  That night I had an open vision of a man weeping over San Francisco.  An angel was standing in front of the man capturing his tears in a bottle. When the angel touched the bottle the tears turned into one drop of liquid gold from Heaven.  The angel poured the liquid anointing onto San Francisco and the surrounding area.

There have been people crying out to God but the enemy has made them think that God has forgotten their tears.  God has not forgotten and there will be a great change happening shortly.  What I saw about the tears though centered in San Francisco, it is also happening in other cities around the world.

I was one of those intercessors from 1988–1998 that literally cried over San Francisco. There were times when it seemed hopeless to reach this city that is loved by God.  But "Those who sow in tears will reap with songs of joy," Psalm 126:5.

Wave of the Spirit Hits San Francisco Bay Area

A golden gate is opening in San Francisco!  I have had several dreams over the past couple of months in which I have seen a big wave of the Spirit hitting the San Francisco Bay Area.  One of the waves hit Candlestick Park (49ers football stadium).  God said that as a result of this new move, San Francisco would become "a candlestick of light for the world to see."  Watch and wait with expectation because God will be releasing new things on a greater level after March 4, 2012.

Angel is Ready to Dance

I had a spiritual experience at Rosh Hashanah (September 28th) in which I saw an angel that was in position and about to dance.  I was shown that when this angel dances it will shake things open and release finances, favor and an anointing to bring people into God's Kingdom.  In the experience, we all waited with anticipation and the angel danced, and the ground shook and golden coins filled the streets.  This is symbolic of Kingdom finances that will be needed to impact the world for God.  This included the media, high-tech and entertainment industries.  In the vision the place I saw the angel standing looked like a combination of San Francisco, Las Vegas, and Hollywood.  These are places that have the appearance of evil but God wants to use them to impact the world.

A Sign from Heaven

I am always cautious about giving prophetic words of a larger magnitude as many people have been suffering from prophetic disappointments.  Hope deferred can make your heart sick (Proverbs 13:12).  So at the end of the San Francisco meetings, I asked God to give us a sign that we would know He is with us (Psalm 86:17).  The next day as we drove south on Highway 101 from San Francisco, a bright rainbow literally followed to the left of our car for several hours.  Then as we entered King City, CA, it turned into one of the most brilliant full double-rainbows we have ever seen.  It was significant that it was a double-rainbow over "King City," as God is making a covenant to bring a double blessing to the Kingdom.

Angels of Strength and Preparation
On November 27th, I felt the presence of angels in my house but they were different from those normally around me.  An angel spoke to me Ephesians 3:16, "I pray that out of His glorious riches He may strengthen you with power through his Spirit in your inner being."  It was obvious the angels had come to give strength and to prepare for what lies ahead.  This is happening to many people everywhere right now.  Trust that you are being prepared and strengthened.

Be Prepared and Don't Get Distracted

I believe that much of what I am seeing from God is very symbolic and the new move coming to the San Francisco area will impact the entire West Coast, Hollywood, and the world.  It's time to cry out for our cities everywhere, asking God to pour out His power and love and to have mercy over judgment.  That being said, it is possible that there might be earthquakes, but that comes with living on a fault-line.  We should all be prepared and have extra food and water on hand no matter where we live.  And most of all, do not be afraid.

In many of the experiences I had, there were a great deal of people who had become so distracted with their own life situations that they missed the day of visitation.  Do not get distracted away from God's greater purposes.  Ask God to give you "eyes to see" into each situation that happens to you.

God is passionately in love with you and people everywhere.  This truly is an amazing time to be alive.  Get ready for things to shake open and take off in 2012.
Blessings on those that read His Word and follow it.
In Him, I live and find my passion.
Happy Trails,
Kathy, Canyonwalker
Comments
comments