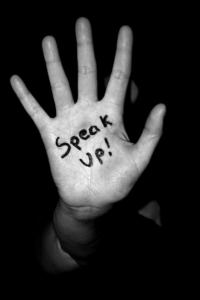 Here's a few TOP BLOG POSTS from Canyonwalker Connections. All the posts have "Printer Friendly"  buttons. Print, share, and give them to your family, your friends, or your pastors.
Thank you for reading and subscribe at "SUBSCRIBE to RSS" over there ——-> and down a bit in the sidebar.
I took a two-year semi hiatus from blogging to write "Walking the Bridgeless Canyon" (October 2014) and am now back to regular blogging.
****************
Resources to Share and Help Educate for Support of Marriage Equality & Christian Same-Sex Marriage  Canyonwalker Connectio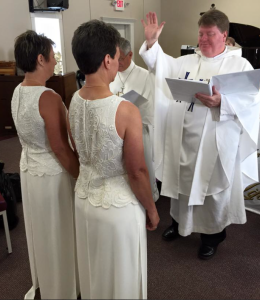 ns' strong emphasis is on education and respectful engagement between the conservative church and the LGBT community, with particular support for the full inclusion of LGBT Christians in all faith communities.
While marriage equality is a dream come true for many same-sex couples, their friends and families, to many conservative Christians, this may be a frightening or confusing time. They may feel that they need to stand firm to "protect" God and His Word.
To help LGBT Christians, their allies, and LGBT people in general engage with friends and family who are less delightedStreet Preacher Calling for my Repentance at Pride Charlotte 2011 with equal federal rights in marriage, I've created a series of easily sharable resources based on the most common objections that I've heard while engaging. After reading or listening, you may be better able to engage in civil and productive exchanges.
The Shifting Definition of Marriage
Marriage is an American Civil Right
The Long Road to Marriage Equality in America Began in 1968
A Christian Case for Support of Biblical Same-Sex Marriage
Does Christian Marriage Require Complementarity?
Is Procreation an Imperative for Christian Marriage?
***************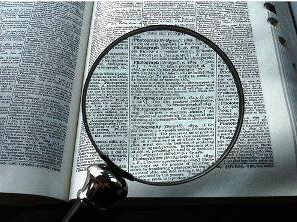 Verses–Let's look at Scripture passages directly referring to same-sex behavior in order to determine what these verses Screen Shot 2014-09-20 at 2.36.22 PM might have to say.
There are six biblical passages referring to same-sex behavior. Three are in the Old Testament—Genesis 19:1-13; Leviticus 18:22; Leviticus 20:13—and three are in the New Testament—Romans 1:26-32; 1 Corinthians 6:9-10; 1 Timothy 1:10.
What do 1 Corinthians and 1 Timothy say about same-sex behavior?
Modern Translations From Ideology — Malakoi & Arsenokoitai
What does Romans 1:26-27 say about same-sex behavior?
What do Leviticus 18 and 20 say about same-sex behavior?
What does Genesis say about same-sex behavior?
Transgender People and Deuteronomy 22:5
*****************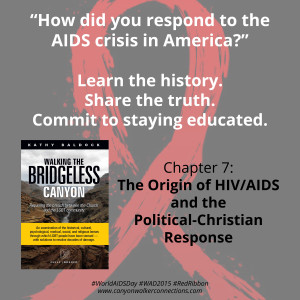 Canyonwalker's Special Series on HIV/AIDS
What Caused the Onset of HIV/AIDS? Colonialism
AIDS Migrates From Africa to Haiti and the U.S.
C. Everett Koop — A Hero During the AIDS Crisis
How I Responded to the AIDS Crisis in the 1980s
The Face of AIDS Becomes a Child — Ryan White
Early Christian Responses to Epidemics Completely Unlike the 1980s Response
**********************
How Did Homosexuality Come to be Labeled as a Mental Illness?  On a lovely October evening, I spent three delightful hours talking with Dr. Kenneth Lewes, a pioneer who challenged the American Psychoanalytic Association's (APsaA) stances on homo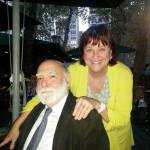 sexuality in the late 1980s.  Dr. Lewes had already graciously given me over two hours of his time on a phone call several months before and had fact-checked a chapter of my book for historical accuracy. I looked forward to meeting him face-to-face to thank him and give him a copy of my book.
********************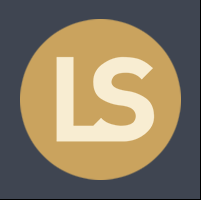 Series on Living Stone Church, Reno, Nevada
Living Stones Leaders to LGBT Community – We're sorry for the past mistreatment, now allow us to continue our mistreatment with the misuse of Scripture.
Living Stones — Complementarianism IS Hierarchical and Damaging to Women & LGBT People
Living Stones Leaders to Trans Community — you need to "faithfully" live out birth sex gender roles
*********************
Restored Hope Network Series | Back to Bondage and the Closet–In September 2012, I attended the inaugural conference for Restored Hope Network (RHN) at Sunrise Community Church in Sacramento, CA. The forming committee for RHN had been gathering for several months in response to the belief that Exodus International was straying from its roots.
When they concluded that their differences with Exodus were irreparable, several Exodus member ministries resigned and formed their own umbrella ministry claiming they had been called to go back to the roots of Exodus to do ministry work to those that identify as gay or gay Christians.
Back to the Start | The Real Roots of Exodus
Back to Bondage | The Restored Hope Network Exits Exodus
Back to the Closet | Restored Hope Network on Homosexuality
Back to Relationship | Gay Christians in the Church
************************
Traditional Family Values | Which Traditions, Whose Values, What Families?  Protecting "traditional family values" is the rally cry to preserve, well . . . what is it trying to preserve? Which traditions? Those of a faith group, ethnicit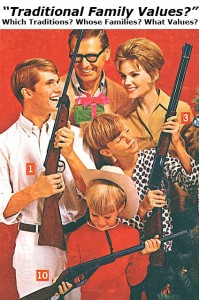 y or time period? Whose families? Only Mom, Pop and kid? Do we include single Moms or extending family? And which values? Yours, mine or the ones Jesus actually says are important? Are we holding a political agenda as an idol rather than do what we are asked to do as Christians?
****************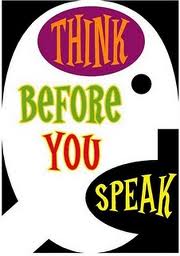 Six Things Straight People Should Stop Saying about Gay People Ten years ago, I would have made EVERY one of these statements out of ignorance or lack of relationship with gay people. My views were based on gay stereotypes, rather that relationships. I said: "the gay lifestyle", "the parts don't fit", "homosexuality is not normal", "people can change orientation", "marriage is not a civil right" and "the Bible is against homosexuality. Until . . .
******************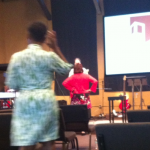 Confronting My Cyberbully, Pastor David Jarzabek in a Texas Church  On Sunday morning, May 26th, I walked into The Word Church, Grand Prairie to confront my internet stalker. Assistant Pastor David Jarzabek had anonymously, persistently and relentlessly produced twenty videos targeting me over a period of two months in 2011.  Using the proper Youtube community guidelines, I had filed complaints about these videos under: violation of privacy, copyright, hate speech and cyberbullying. Those actions successfully closed two of the six accounts he had created to attack me and the work I do as an advocate in the gay, lesbian, bisexual and transgender Christian community. I hoped my anonymous stalker had learned a lesson about cyberbullying.
*********************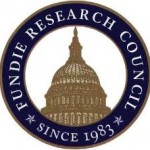 The Ten Lies about the GLBT Community Told by Conservative Hate Groups | A Straight Christian Perspective:  Ten Lies about Gays Told by Conservatives  The Family Research Council and other conservative "family' groups manipulate facts and tells lies to bolster their anti-gay propaganda.
*********************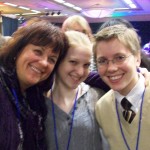 Dear Mom and Dad, | A Letter to Christian Parents of lgbt Youth :  An open letter to Moms and Dads of glbt youth. You may be struggling to understand where sexual orientation and Christianity intersect. Perhaps this will give you insight so that you can best navigate this as a family.
*********************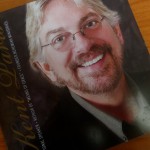 "Ex-gay" Kent Paris at Summit Christian Church, Nevada On Wednesday, February 6, 2013, "Ex-gay" leader Kent Paris of Nehemiah Ministries, was sponsored by Summit Student Ministries, Sparks, Nevada, to address over 200 youth (age 6th grade to high school years) with his views on the Bible and same sex attraction. Throughout the weekend, he presented at four more church services and a seminar with Q & A.    In his presentation to churches, Paris blends his testimony (you can hear most of it on this link) and Bible interpretations with opinions about homosexuality that are completely out of alignment with all professional mental and medical health organizations in the US.
**********************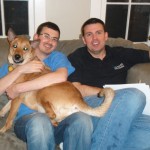 Dear Church, | Ten Insights on the LGBT Christian Dialogue: I have been involved in advocacy for the LGBT Christian community for over five years;  I offer these observations  that I hope you will consider as valuable insights to help bring understanding.
*******************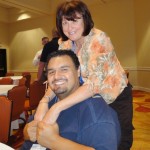 Ten Things I've Learned About Gay People in Ten Years | A Christian Perspective :  I have been involved in advocacy for the LGBT Christian community for over five years;  I offer these observations  that I hope you will consider as valuable insights to help bring understanding.
******************
A Queer Thing Happened to America by Dr. Michael Brown | Review: I would strongly suggest you spent the significant number of hours it would take to read "A Queer Thing Happened to America" and go befriend and listen to a gay/trans person.  Get to really know them, not the them you think you know.  "A Queer Thing Happened to America" feeds fear. Ditch your fears, your biases, your ignorance on this issue and go do relationship with gay and trans people. I did and it changed my life.
******************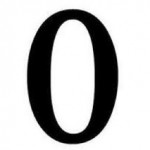 I'm A Zero | A Look at Sexual Orientation:  A Look at Sexual Orientation  Understanding the range of sexual orientation based on the Kinsey Scale setting strictly heterosexual at 0 and a strictly homosexual at 6. And gender identity.
*******************

Can Size 14 Heels Keep You Out of Heaven?:  A Look at Sexual Orientation  Understanding the range of sexual orientation based on the Kinsey Scale setting strictly heterosexual at 0 and a strictly homosexual at 6. And gender identity.
******************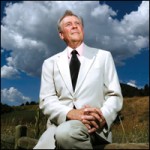 "Medical Consequences of What Homosexuals Do", Come on, Really?: "Medical Consequences of What Homosexuals Do" created by Paul Cameron is a homophobic, with discredited "science" and retold as fact.This series looks at the lies.