Canyonwalker Connections is a 501(c)3 tax deductible organization. The work of advocacy cannot be accomplished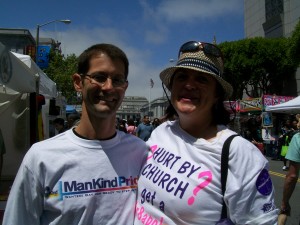 without the assistance of supporters.
Please consider taking Canyonwalker Connections as a missions organizations, monthly donations or a one-time donation.
If there is an event that you feel strongly in supporting, below are:
Upcoming Plans for Summer 2012
May 
SpiritFest (a gathering of gay Christians in Austin, TX) to connect with believers and pastors. These connections are essential to the work I do.
Speaking to a group at a United Methodist Church in Austin about engaging the conservative community and the current environment within the church and political scene.
Presenting a workshop at the Harvey Milk Conference 2012 entitled "Engaging the Religious Community Effectively."
June
Montana Pride-Kathy will be going to Montana for one week to reach out the the local community in radio, TV and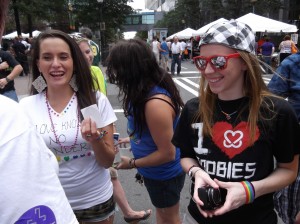 public meetings. Along with a local event organizer, D. Gregory Smith, we will  be conducting several opportunities during Pride to help the GLBT community reconcile faith and orientation.
Together, we will be building a process and model for other Pride Events to use in reaching local faith communities, and help the GLBT community reconnect or stay connected to faith communities if they desire.
Along with the str8apology action, I will be distributing pins, stickers and information directing people to affirming churches and reconciliation resources.
If you would like to underwrite any of this effort, the cost for the week of expenses not covered are $750.00.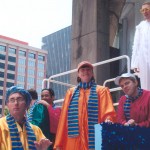 San Francisco Pride-the annual outreach during SF Pride include: the Transgender March, the Dyke March and the Parade and Civic Center Outreach on Sunday.
If you are interested in underwriting any part of this event, the expensed will be $ 275.00. 
July
Colorado Springs Pride -Yes, right there in Evangelical "Rome". I will be do the str8apology action and hoping to arrange one-on-one conversations with local pastors.
If you are interested in underwriting any part of this event, the cost will be $650 and an airline ticket or the donation of miles. 
August
Pride Charlotte- doing the str8apology action which has a particularly intensified meaning this year following the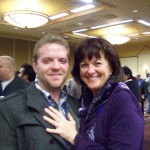 Amendment 1 vote. I am in the planning stages of contacting affirming churches within 120 mile radius of Charlotte to help bring a message of love to the people at Pride Charlotte.
Last year, the participants "gobbled up" pins and stickers. I will go with oodles of give-aways this year.  I also anticipate standing against the God Has a Better Way march into Pride Charlotte.
If you are interested in underwriting any part of this event, the cost will be about $850 for lodging and give-aways. I already have the airline ticket booked on miles. 
THANK YOU FOR THE HELP IN HELPING to do the work to engage, educate and encourage while repairing the breach between the Church and the gay, lesbian, bisexual and transgender Christian community.