Walking the Bridgeless Canyon: Repairing the Breach Between the Church and the LGBT Community  is now shipping! The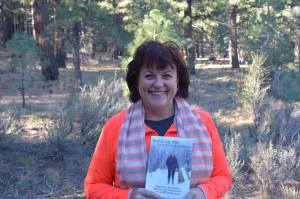 book took longer to finish than I had expected. Waaaay longer. I've laughed numerous times with friends about the fact that often I didn't know where the next chapter would lead. The original outline was tossed aside well over a year ago.
Though the LGBT community will find this book an excellent historical record and tool to bring understanding, the book was written in a tone and language to educate the conservative religious and non-religious community about the past and the many layers of discrimination they are likely completely unaware of which have greatly influenced opinions today.
The target market for Walking the Bridgeless Canyon is the middle of the conservative church. The structure is simple: educate with history and culture, inform with science, expand thinking on Scripture, tell stories of the impact of the last several decades of conservative theology on sexual orientation and gender identity, and finally, invite people into respectful, educated dialogue and relationship with the LGBT community.
I was vigilant about my words and tone while writing. So PLEASE get the book for your families, your (former) pastors, and people who have abandoned the lesbian, gay, bisexual and transgender community thinking they are following God in doing so. I believe, after you read your copy, you will see that the book is an ideal vehicle to open informed and respectful dialogue.
THE STRUCTURE OF THE BOOK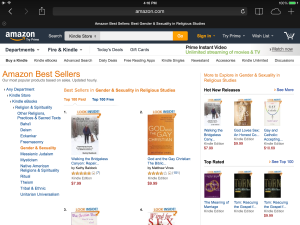 We each evaluate events, people, and even Bible verses through personal filters fashioned through our life experiences, interactions, education, and even the way we process knowledge. Add to this the societal events that came before us, over which we have no control but which have been layered, one atop another, as the foundation of what we understand today.
Then add to all that a spiritual layer, unique to each of us, shaped by our theology, the biblical teachings we've been exposed to, and our personal relationship with and views of God. It's no surprise, then, that we can arrive at diverse assumptions and conclusions in the intersection of faith and sexual orientation and gender identity.
Walking the Bridgeless Canyon examines the lenses through which we–in particular, Christians–have come to view the LGBT community. One by one, each chapter explores the historical, cultural, psychological, medical, political, and religious filters that have collectively led to our personal, social and religious views of a minority group in America. We'll look at each layer, how it was formed, its overall impact, and its interconnectedness with other layers. Ultimately, the goal of this holistic approach is to give readers a better understanding of, and a means of untangling, the passages of Scripture referring to same-sex behavior.
On Amazon Kindle and hard copy 
THANK YOU again to all the early Crowdfunders who made this possible.
Comments
comments