This is a series of Questions & Responses based on inquiries I often receive from readers of my blog. The questions and responses are directed to the middle of the conservative Christian church.
You may find it helpful to share these videos with friends and family that are not accepting or affirming. I wish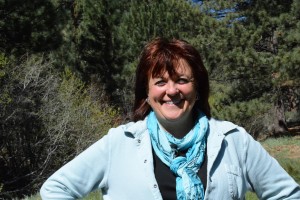 I had had this information ten years ago; it would have answered so many of my questions. It is my hope that this series will bring understanding in an arena where there is an abundance of myth and misinformation.
If you have any questions you would like me to answer, please send them to: kathy@canyonwalkerconnections.com  Serious questions will be considered.
Thanks for watching, now come along on the trails with me (and my dogs!).
Kathy/Canyonwalker
Walking the Bridgeless Canyon Book Promo
Get a copy, give a copy.
Signed copies and audio online for discounted prices at:
http://www.canyonwalkerpress.com/
or
Amazon/Kindle/Audio: http://amzn.to/1ucDbdj

Question and Response Series
#1: Your ministry, Canyonwalker Connections, is geared towards engagement, encouragement and education between the lesbian, gay, bisexual and transgender Christian community and the conservative Christian church.
Can you tell us how this ministry came to be and where you see it going.
#2: You have been a Christian for three decades. Most of those within the evangelical church who still see homosexuality as as sin.
As an evangelical Christian, what brought you to the place of no longer viewing homosexuality as a sin?
#3: What are the cultural issues that the church must contend with to engage more effectively with the lesbian, gay, bisexual and transgender community?
#4: You believe that homosexuality is not a sin, aren't you neglecting so many scriptures in the Bible that appear to be against homosexuality?
How would you respond to those that say you are hindering more than helping the lesbian, gay, bisexual and transgender community by not calling sin for what it is and speaking the truth to them in love about their problem?
#5: What are some of the critical problem areas in the church's relationship to the lesbian, gay, bisexual and transgender community?
#6: Arguments are made that gay activism is threatening freedom of speech, freedom of religion and religious liberties in general. How do you respond to this statements?
#7: Have you seen many individuals from the evangelical community like yourself change their perspectives concerning homosexuality as a sin? How have they come to that new understanding and are you seeing a shift within the conservative church?
Welcoming churches:
http://www.gaychurch.org/Find_a_Church/united_states/united_states.htm
RESOURCES:
http://canyonwalkerconnections.com/canyonwalker-connections-qr-page/
str8apology:
http://canyonwalkerconnections.com/hurtby-church-get-a-str8-apology-here/
OTHER VIDEOS:
Speaking at Open Door Ministries, Long Beach, CA March 2013
Speaking at Open Door Ministries, Long Beach, CA May 2013
Part One of Two: At Lighthouse of Hope Christian Fellowship, Vancouver, BC. Moderated by my Board member and "sister" Lisa Salazar, a transwoman Christian. This video will give you insights as to who I am, the journey I have taken from tolerant to accepting to ally to advocate. I am no one special; I am just willing to listen to the Holy Spirit and respond.
Lisa asks great questions and the insights will be helpful to anyone trying to step into this difficult conversation of inclusion of gay, lesbian, bisexual and transgender Christians in the church.
In Part One, I respond to:
Why are called "Canyonwalker Connections"? 00 to 3:40
What is your educational/professional background 3:41 to 5:50
How did you end up in Reno? 5:51 to 7:27
What was the pivotal event that introduced you to the gay community and how did you come to be an ally to gay, lesbian, bisexual and transgender Christians? 5:52 to 25:00
What have you seen in the ex-gay movement and what experience have you had in that arena? And who do you engage? 25: 01 to35:00
Why do you identify as Evangelical and why is it important to you?35:01 to 38:00
How do you deal with angry mail and what price have you paid for your advocacy? 38:01 to 43:50
[ONE OF THE MOST TOUCHING MOMENTS OF THE EVENING ] Why do you go to Pride Events and what was so different about going to Pride Charlotte in 2011? 43:51 to 1:02
Part Two of Two: At Lighthouse of Hope Christian Fellowship, Vancouver, BC. Moderated by my Board member and "sister" Lisa Salazar, a transwoman Christian. This video will give you insights as to who I am, the journey I have taken from tolerant to accepting to ally to advocate. I am no one special; I am just willing to listen to the Holy Spirit and respond.
Lisa asks great questions and the insights will be helpful to anyone trying to step into this difficult conversation of inclusion of gay, lesbian, bisexual and transgender Christians in the church.
In Part Two, I respond to:
Who are those with fundamentalist voices that are affecting the thinking about the LGBT community and are they effective in their messaging? 00:25 to 8:00
How did the Evangelical/Baptist/Conservative church get "so mean"? 8:00 to 13:59
How at risk are LGBT youth in churches and schools? 14:0 to 19:25
How and why did you come to understand and gain compassion about the transgender community? 19:26 to 28:00
What do you say to people when they challenge your Biblical understanding of the verses associated with sexual orientation and gender identity? 28:02 to 37:10
How well versed should LGBT Christians be with these verses? 37:11 to 42:35
Are there effective ways to publicly engage high profile anti-gay activists? 42:35 to 50:00