Many of the readers of Canyonwalker Connections and  my friends were a part of InterVarsity (IV) Christian Fellowship during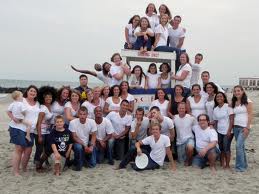 their college years.  During a 60 year history in almost 600 universities and colleges, IV has been influential in the spiritual growth of hundreds of thousands of young adults. Sadly, with a less-than-inclusive policy for anything non-heterosexual, InterVarsity has also caused much pain in the lives of  gay, lesbian, bisexual and transgender Christians and possible seekers.
During your time in IV, some of you may have been closeted; some of you may have walked away from Christianity in the midst of the conflict.  Still others may have even come out and possibly fairly treated.
Now is the time to tell your stories in hope of the  benefit for change in InterVarsity policies on GLBT Christians. 
Through close personal relationship with a former IV campus staff and IV ally, I have tried to help bring understanding and compassion in the plight of gay and transgender Christian college students. My friend's heart is broken for  both the non-responsiveness to gay and trans Christians and the lack of understanding within IV.
There is a need for IV staff and friends to hear your stories about your time in IV; they need to realize they must proactively pursue God and His call to justice and compassion when relating to GLBT Christian students.

A shift can happen. GLBT Christians are  participating in InterVarsity groups with varying degrees of transparency about their sexual orientation and gender identity. Please help to create the possibility of policy changes that comes with  understanding and compassion for GLBT Christians. There is a need for the  favorable merging of faith with sexual orientation and gender identity issues for  future students and those  currently involved in InterVarsity.
I would not be overstating the urgency to say the time is now to give your input; much is happening to make this a crucial time and crossroad. Connections happen for a reason; I seem to be in the midst of significant ones often. This is one such miracle connection. Really.
You may sign your stories or keep them anonymous . You have the assurance supported by the integrity of the ministry of Canyonwalker Connections that you will be treated with confidence and honor. You will be heard.
The stories need to go directly to the former IV staffer: secondchronicles32.8@gmail.com 
Comments
comments