In the past few weeks, several high profile people announced their support for Marriage Equality. Three had actively worked against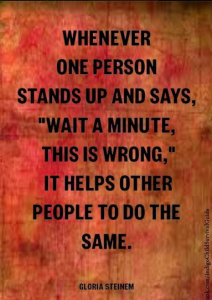 same-sex unions and one had been publicly silent on the issue.
Former President Bill Clinton signed the Defense of Marriage Act (DOMA) into law in 1996. Section 3 of DOMA codifies marriage as between a man and a woman and excludes same-sex couples from federal benefits such as: Social Security, filing of joint tax and immigration sponsorship.
Clinton has recently announced:
As the president who signed the act into law, I have come to believe that DOMA is contrary to those principles and in fact, incompatible with our Constitution.
Former Secretary of State, Hillary Clinton reaffirmed her support of DOMA up until 2007. She then stated that same-sex couple had the right to civil unions with full federal benefits. Recently, she expanded her position to one of full equality stating:
LGBT Americans are our colleagues, our teachers, our soldiers, our friends, our loved ones, and they are full and equal citizens and deserve the rights of citizenship. That includes gay marriage.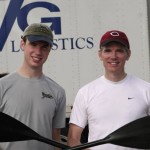 Senator Rob Portman (R-OH), after being a co-sponsor of Defense of Marriage Act (DOMA, 1996) and voting for a measure prohibiting same-sex couples in Washington, D.C. from adopting children in 1999, publicly changed his position two years after his gay son came out to him:
At the time, my position on marriage for same-sex couples was rooted in my faith tradition that marriage is a sacred bond between a man and a woman. Knowing that my son is gay prompted me to consider the issue from another perspective: that of a dad who wants all three of his kids to lead happy, meaningful lives with the people they love, a blessing Jane and I have shared for 26 years.
Rob Bell, former pastor of Mars Hill Bible Church and author, announced on the speaking tour for his new book "What We talk about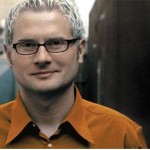 When We talk about God" that he too affirms Marriage Equality:
I am for marriage. I am for fidelity. I am for love, whether it's a man and woman, a woman and a woman, a man and a man. I think the ship has sailed and I think the church needs … this is the world we are living in and we need to affirm people wherever they are.
In May of 2009, I was in a very small group of straight Christian advocates for gay, lesbian, bisexual and transgender Christians. We were discussing strategy, frustrations and current work. I had a conversation with one of the other high-profile group members who had recently spoken one-to-one with Rob Bell. As he understood the exchange, Rob Bell intended to come out as affirming marriage equality "in the next three to four months".  I had listened to Mars Hill podcasts for several years and began to scrutinize each message waiting for the announcement.  I could hear what to me were "obvious" places where the next sermon could "go there" ; but it did not happen. That was almost four years ago. Why does it take so long for straight people to comprehend equality?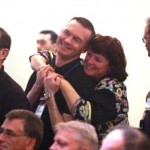 The timeline of my own journey to advocacy for full inclusion and equality may surprise some readers. Today, some people think I have no "off" switch on this issue, well, it took quite a bit of time to find the "on" switch!
2001 — I became friends with two gay people, having had no gay friends (that I knew of) before that. I believed gay people made a choice for their sexual "preference". I believed they could change to heterosexuality if they  submitted that effort to God wanted to. I did not think their relational dynamics were the same as heterosexual couples; I viewed them as more "lustful". 

2003 — I no longer believed sexual orientation was a choice and saw the same dynamics in the relationships of my gay friends that I saw in heterosexual relationships.
2004 — I realized the LGBT community was the target of civil discrimination.
2007 — I met LGBT Christians, I never thought of the words "gay" and "Christian" together.
2008 — I began the work to reconcile what I saw in the lives of LGBT Christians and the Bible and became a vocal advocate for equality.
Five+ years, it took me five years to progress from where the the majority of the conservative Christian church currently is to speaking up for equality fully reconciled with my faith. People that know me now, particularly if you have a personal relationship with me, could not imagine me to hold the beliefs I did in 2001.
Five years. Why did it take so darn long for me to be able to see equal worth and humanity in gay, lesbian, bisexual and transgender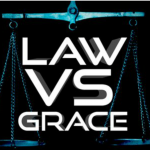 people? And why so long for the Clintons, Portman and Bell? For me and others, the most obvious reason is the lack of friendships with LGBT people. Relationship changes everything; it is hard to hang onto stereotypes once you establish friendships. Further, my heterosexual culture had ingrained powerful opinions of gay people. Conservative Evangelicalism added another layer of assumptions about LGBT people. Sadly, this religion skin was the least porous-to-change layer.
Without doubt, there is a direct correlation between "Bible as God" and "resistance to gays". Conservative Christians believe the black and white words they read in modern translations are the exact words the authors penned over 2,000 years ago. Rarely do they understand the context, the culture and the original word meanings for the verses used as lethal weapons against an entire class of people. Reminding such a person that the ultimate message of the Bible is "love" will scarcely cause them to stop the attack. The hierarchy of "truth" over relationship is rigidly in place.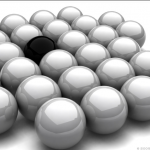 From my experience, it is two things that will knock a conservative Christian out of "group-think": relationship with LGBT people, in particular, LGBT Christians, and doubt about some area of their own experience with God. Both of these dynamics ran concurrent in my experience. My twenty year marriage was crumbling and I could not stop the fall. When I met Netto and Tom, my gay friends, I did not have "all the answers" in my personal life and was open to doubt about things I once held with rigidity.
Bill Clinton, Hillary Clinton, Rob Portman and Rob Bell — when they publicly announced a change in position, they risked support, reputation, jobs and money. I have heard it estimated that if a conservative pastor comes out as affirming of gay Christians to his/her congregation, within the month, about 40% of the congregation will be gone. Over the years, I have lost countless friends, and some of them very close, the kind I believed were by-my-side-to-the-grave friends.
The cost is high on both sides of this equation with greater price being paid by the LGBT community. It has taken too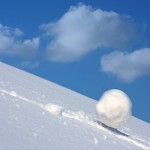 long for most of us to understand what our faith should have taught us. Every movement has innovators at the lead, next come the early adopters and the snowball begins its roll down the mountain picking up the onlookers with the momentum.
I can see this issue from both sides. As heterosexual people clench their right to be right and fear their loss of comfort and privilege, LGBT people remain the victims of civil, social and religious discrimination. It is an absolute to me now that, as a Christian, I cannot use any excuse to obstruct others from the same privileges I enjoy. In fact, it is my duty to ensure that those who are oppressed are lifted out of that position.
Again, it took me five years to comprehend that.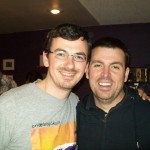 For gay youth isolated in small towns and conservative churches relief is not coming fast enough. For same-sex couples that want the protections and rights of a federally recognize marriage, the delay can be frustrating. To a gay couple excluded from spousal immigration laws, the distance is agonizing. For a gay couple that wants to adopt children, their family won't feel complete until the bans on them are lifted. For LGBT people called by God to serve in churches, they are stifled in spiritual callings and, the church is missing out on the blessings they have for us.
Two years, five years, ten years to understand and speak up. As more of us lead, it is becoming easier to follow.
I got an email this morning that I could have written in 2003; it made me smile knowing the distance I have come. I remembered similar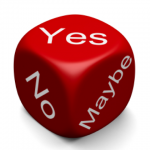 questions; the thinking was familiar. I also received five letters today from gay people in varying stages of hiding and coming out, wondering if it would ever be safe to just be who they are. This level of conscious grappling from both sides was not happening ten years ago, five years ago, two years ago.
In this messy mix of questions and doubt and pain, there is the hope of resolution. Let's not regret the chances we did not take, the relationships we were too afraid to have and the decisions we took to long to make.
Comments
comments