On August 3rd, the documentary Pray Away will drop on Netflix and air in 37 languages and 190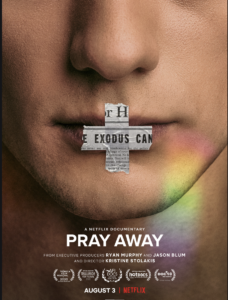 countries. Several "ex-gay" leaders were interviewed and are the major voices in the film. Yvette Cantu Schneider is one of the voice. I know Yvette well.
I met her in 2013 after an interview she did with GLAAD was posted online. Never Not Broken, a book she had just written revealed some insights from her time  as a policy analyst and speaker for the Family Research Council in Washington, DC, and the head of Women's Ministry at Exodus International, a Christian reparative therapy ministry. She said she had never met a person during her ministry or professional life who had changed orientation—a goal touted by Family Research and offered by Exodus. I was fascinated by her insights. Mostly, I was impressed by her ability to express herself.
I posted the article in all my social media platforms and enthusiastically pushed the article out.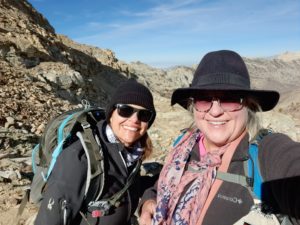 Scott, a friend in Sacramento, read the article, and sent me a message. In the past, he had come to my home several times and hiked with me. Curious as ever, Scott looked for Yvette on Facebook. He recognized the background settings in some of Yvette's pictures. They looked like trails on which he had hiked with me. Had she been to Reno? Or, more amazingly, did she live in Reno? I sent Yvette a message on Facebook.
She had heard about my activism from friends at GLAAD and was hesitant to respond to my message. For years, the persona of an LGBTQ activist was her opposite.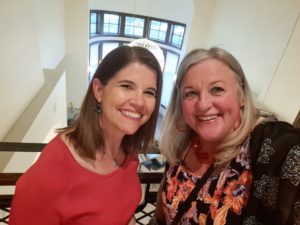 We found we lived just three miles apart and had indeed frequently hiked the same trail, without meeting.
Over the past eight years, Yvette and I have become very close friends. We've created a strong friendship over thousands of miles of hiking and talking, outings and meal together, and countless texts and calls.
You can hear more about Yvette by listening to three parts of the Sisters of Thunder podcasts. We plan on continuing these podcast this fall. We have both been so busy– me on a book and Yvette being mom to her last child at home, Erica, who goes to college in August 2021.
Episode 1 Meet the Sisters of Thunder
Episode 2 Meet the Sisters Part Two
Episode 3 More on Yvette's time working inside the Political and Religious Conservative Right
Anticipating the worldwide reactions to Pray Away, we will be hosting Yvette's articles on Canyonwalker Connections website.
In the next few months, Yvette will officially join the staff of Canyonwalker Connections.
You can contact her at yvette@canyonwalkerconnections.com
**************
Yvette's Bio:
Yvette is an author, writer and speaker who worked for the Christian Right for two decades. She was a college campus minister at UCLA for three years. After leaving full-time ministry, she worked as a policy analyst for the conservative think tank Family Research Council in Washington, D.C. She met with national legislators weekly, spoke at hearings at both the national and state levels, wrote position papers and articles, and appeared on every major news channel, as well as speaking at Focus on the Family's original Love Won Out conferences.
Yvette then started Living in Victory ministry. While serving as the executive director, she spoke at conferences and wrote teaching materials for Athletes in Action and Fellowship of Christian Athletes. She was hired as the first and only Director of Women's Ministry for Exodus International before its closure in 2012.
Yvette now works for Canyonwalker Connections, appeared in the Netflix Original documentary

Pray Away

, and is co-host of the podcast "Sisters of Thunder" with Kathy Baldock.
Sign up for our monthly newsletter by sending a request to Newsletter@canyonwalkerconnections.com
*******************************
 You may contact Yvette at yvette@CanyonwalkerConnections.com
Comments
comments