The two objections I hear most in withholding full equality for the gay, lesbian, bisexual and transgender (glbt) community are: "being gay is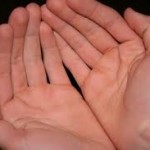 a choice," and "being gay is a result of destructive family dynamics or early negative sexual imprint."  Both these objections inherently label being gay, lesbian, bisexual or transgender a "behavior" and not something inherent.
It does not matter that heterosexual people do not make choices for sexual orientation; the argument is that glbt people somehow do.  Proponents of "being gay is a choice" often cite unhealthy family dynamics as a reason for glbt sexual orientation, even though families with distant fathers and huggy-tight mothers produce both hetero- and homosexual children.  They also dismiss the fact that healthy, well-balanced families produce both hetero- and homosexual children.  Both hetero- and homosexual children are subject to destructive early sexual imprints, but many ignore this information when trying to find the reason for about 5% of the population being glbt.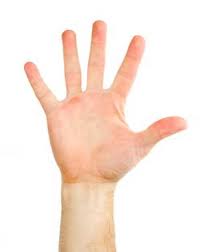 I hear otherwise intelligent, thoughtful people repeat these tired, old, mythical scenarios as the gateways to homosexual orientation without any proof or science to support it.  If we could somehow just produce that pesky, elusive "gay gene" or even the "heterosexual gene," maybe the myths would disappear and those resistant to equality would soften.  Instead of telling tales convenient to the "gay as a behavior" narrative, it would be wiser to look at the science we do have.
The likelihood is very high that sexual orientation is a product of genes and pre-natal hormones.  This is one part of a series that challenges the choice/dysfunction theory versus the genetic/biology evidence of sexual orientation.
Look at your hands.  If you are a woman, the index finger and the fourth finger lengths will be almost a 1:1 ratio in length (you need to look at base of finger to tip, not just where the tips relational to one another end).  Men will typically have a shorter index finger than their fourth digit.  Gay men more often than straight men have longer index fingers than fourth digits and lesbians more often than straight women have shorter index fingers than fourth digits.  The ratios are statistically reversed with sexual orientation. (A)  Can this digit lengthening and shortening be the result of a distant father, overbearing mother, negative sexual imprinting or choice?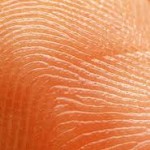 Staying with hands, fingerprints are set by the 16th week of gestation.  Most people have more ridges on their right hands than on their left hands.  Thirty percent of gay men have more ridges on their left hand than on their right hand.  Only 14% percent of straight men have more ridges on their left hands. (B)  Again, can family dynamics or choice possibly affect a trait established by week 16 in utero?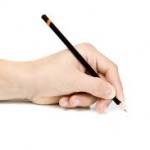 Next, let's look at left- and right-handedness.  Lesbians have a 91% greater chance of being left handed than do heterosexual women.  Gay men have a 34% greater chance of being left-handed than do straight men. (C)  Hand dominance is not a choice or product of environment and is statistically linked to sexual orientation.
We may not have found the "gay gene" or the "heterosexual gene" for that matter, but there do seem to be strong indicators that something happens with a possible combination of genetics and hormones in utero that affects sexual orientation.
I am a right-handed, equal-ratio index-finger-to-fourth-finger heterosexual.  You will just have to believe me; I don't have the gene work or fetal endocrine and hormonal report to prove it; but I don't need to, because I am not gay.
I am also the product of an absent father and only-mother present home, a victim of severe sexual abuse, yet, I am strictly heterosexual.  I never made a choice to be man-only attracted, but I don't need to validate that either;  because I am not gay.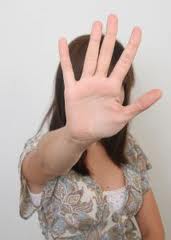 Mythical rhetoric is withholding people from civil rights.  Sexual orientation is not a choice and not a behavior.  We may never find a gay gene; just look around you though.  Gay, lesbian, bisexual and transgender people are simply another beautiful variation in the genetic, hormonal mix of humanity; it is as plain as the hand in front of your face.
John Manning,  "Digit Ratio"
Doreen Kimura, "Behavioral Neuroscience" and "Sex and Cognition"
 M.L. Lalumire et al, "Psychological Bulletin" study, "Sexual Orientation and Handedness in Men and Women"
This series will look at: brain structures, ear design and hearing, twin studies, birth order effects and limb-to-trunk ratios.  All offer physical evidences of the difference between sex and sexual orientation.
Comments
comments