The Whiteness of Exodus by Yvette Cantu Schneider
My friend Adrienne messaged me after she saw a screening of Pray Away at a film festival in Chicago, "I couldn't help but notice how very White the film is." I observed the same situation when I attended my first Exodus conference in 1999 and walked into the main building to a sea of white faces. This prompted me to think about my own background as a bisexual Hispanic woman with a White mother and a Mexican-American father. 
When I came out in 1987, the first family member I told was my sister, and I braced myself for the worst. But she surprised me with her openness, and our relationship rolled along as it always had. My mom was a different story. I expected her to understand; after all, she had seen that growing up I didn't fit in easily with my peers or heteronormative culture. Unfortunately, she was less than thrilled with the news and told me I needed, "extensive psychological help." Things got better, though, and she gradually came to accept me and, later, my partner. 
As for Dad, I vowed never to tell him. My parents divorced when I was in high school, and my dad re-married. Grace—a step-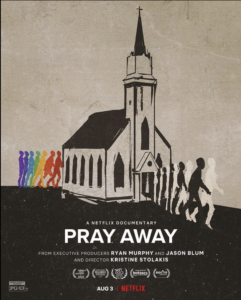 sister—worked for the same law firm I did. Her mom told her I shouldn't mention anything about my sexuality to my dad. "As if I would tell him," I said. Unlike my mom, I knew "gradual acceptance" would never happen with him. 
My dad, a native Spanish speaker, grew up near the border of Mexico in south Texas. He worked tirelessly to earn his Master's degree in education, hoping to lift himself out of poverty, and to help other Spanish-speaking Mexican-Americans get a solid education. Any deviation from the norm—such as having a gay daughter—would bring unwanted attention and threaten his respectable position in the community. In other words, my sexuality would bring shame upon the family. 
Inevitably, news of my lesbianism reached my dad. I know this because my sister told me. He never said anything to me about it, and his wife admonished me from time to time never to breathe a word about my "preferences." The subject was ignored, and when I was in a relationship, my dad's wife told me it would be best not to bring "her" around. Silence and invisibility were the order of the day. 
In 1992, when I dedicated my life to Jesus and became ex-gay? Or declared that? Or did you just keep quiet about your background?, the church I joined was racially diverse; not at the upper echelons—the three founders of the non-denominational movement are White—but the individual church itself. When I moved from Los Angeles to Washington, D.C. to work for Family Research Council, the same was true of my new church, which was a member of the same non-denominational group. Our head pastor was Black, with two White assistant pastors, and a diverse array of congregants. 
It was shocking, therefore, to observe the Whiteness of Exodus in both leadership and the general population. But, when I considered what a racially diverse "ex-gay" organization would look like, I was not surprised Exodus had never reached people of color. For POC, to admit to being gay or experiencing same-sex attractions would be shameful, humiliating, and, possibly, dangerous.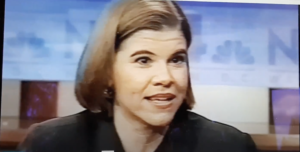 Back in Los Angeles, I was told by church leaders to confess to my friends I used to be gay. It was a form of public humiliation meant to shame me into compliance with their interpretation of scripture, and to warn those I was close to that I was "a threat" so they could guard themselves against any predatory behavior on my part. This, of course, angered me, but I complied. It was during this time that I was told, in hushed tones, by a Hispanic roommate of mine in the church that she also used to be a lesbian She told me about other women in the church—all Hispanic—who used to be lesbians and were either married to men or dedicated to staying single. In the coming years, when I began to speak out about changing from gay to straight, the Hispanic women in my church remained steadfastly quiet. 
The same was true of my Black friends. When I became a campus minister at UCLA, I moved to a sister church, and eventually lived in a house with 3 Black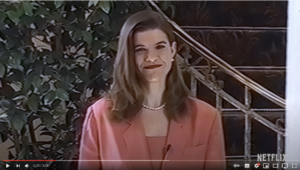 women. Two had been lesbians and one had recently had an affair with another woman in the church. My roommate was forced to confess her transgression to me, although I had nothing to do with their liaison. Her partner, when confronted by church leaders, refused to confess to anyone and was excommunicated. My roommate, I'll call her W, said her family could never find out about this, it would "kill them." They were prominent members of their Black community and could not afford the notoriety of a lesbian daughter. She had to lock down her feelings and march forward as if nothing had happened. 
My other roommate, S, was from a more depressed socio-economic background than W. She told me once, "Back home, they'd kick my head open if they knew." There was no place for someone who was "funny, Honey." This reminded me of my friend Jerry's Mexican partner. When his family found out he was gay, they pushed him over the balcony of their apartment and told the police he jumped. 
White people have the privilege of being different without their families losing social standing. Their church communities will rally around them and pray for the Jesus to find the "lost sheep." For people of color, however—struggling to achieve or maintain a position in society—the price for being different is too great. That's why Exodus was White. 
You may contact Yvette at yvette@CanyonwalkerConnections.com