This is one of six stories is in the chapter of the book "Walking the Bridgeless Canyon – Repairing the Breach between the Conservative Church and the LGBT Christian Community." (May 2014)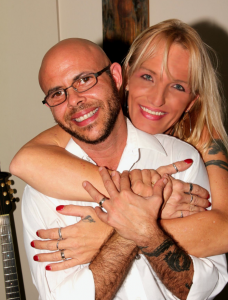 A Biblical case for same-sex marriage is based upon the covenant, selfless, sacrificial requirements of Ephesians 5 and the one flesh demand for covenant of Genesis 2. This is Mark and Jessica Cummings contribution; they are a double transgender married couple. And, a quite delightful couple at that! The joy and respect they share with one another is unmissable.
Jess and Mark host TransitionRadio.net, a site filled with excellent radio interviews surrounding transgender issues. There is even an interview with me on there.
***************************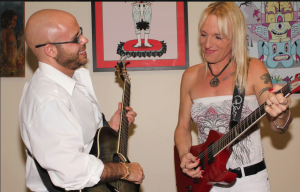 The transgender community cannot be ignored in the conversation about legal and Biblical marriage. The same principles of Christian marriage apply to couples where one or both partners is trans*. One flesh sacrificial, selfless, and loving covenant agreements are not based on body parts, or gender identity.
Legal marriages in states restricting the union to a man and woman only may or may not affect trans* people. A transman with female legal status may only be able to marry a man. This is the case in a majority of states. By outward appearances, however, this is a same-sex male couple. The reverse situation is, of course, similar. A transwoman with a male legal status may only be allowed to marry a female. Again, outwardly, the couple appears to be two lesbians. Full documentation changes from birth sex are not possible in all states.
Jessica and Mark Cummings a rare couple. Jessica was born male sex, and Mark was born female sex. If neither had changed their legal documentation, they would have been able to marry in every state. Their marriage would have been a male – female marriage.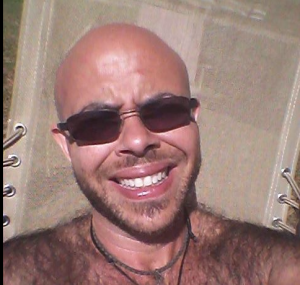 It has been more complicated for Jessica and Mark. Mark legally transitioned to male 12 years ago. He later legally married a genetic female. His family has been accepting of his gender identity. Jessica's family is not supportive of her choice to live authentically as a woman. Jessica says, "I was married before I transitioned, as was Mark. Once I transitioned, I thought marriage would not be possible in my future. As a transwoman, I figured there was no one out there that would actually want to marry me, or even be with me. Happily, I found that this was not the case."
"In the transgender community, knowing you may be lonely is a huge deterrent to people who may want to begin the transition process. Because of the religious and social stigmas of being transgender, we have to accept the lifelong possibility, and often reality, of loneliness. Legally recognized marriage may not be achievable even when a transgender person does find that special person. If the birth or legally documented sex is not opposite to the future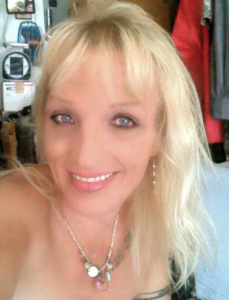 marriage partner, they may not be able to get married. In most states, that is true."
"Mark and I are both transgender. The legalities of marriage should be treated no differently from a heterosexual marriage. We are a double trans marriage involving an FTM (Female to Male) and an MTF (Male to Female). I mean, after all, technically it is a marriage between a man and a woman, right? However, if one has all documents changed to reflect legal gender and name changes, and the other does not, then we would be considered a same-sex marriage. While our double trans* situation might be rare today, as more people come out as transgender, it is becoming more prevalent within our community."
Comments
comments