Women's Sports Ministry and Lesbianism by Yvette Cantu Schneider
Gay men and lesbians were aggrieved in 1983 when conservative pastor and leader of the Moral Majority, Jerry Falwell, infamously stated, "AIDS is not just God's punishment for homosexuals, it is God's punishment for the society that tolerates homosexuals." 
Lesbians, with minuscule infection rates compared with people who have sex with men, responded to Falwell with signs at Pride parades that read, "If AIDS is God's punishment, lesbians are His chosen people." 
This "get out of my face" attitude, and feisty revolt against condescending and offensive Christian leaders is similar to what I experienced from some lesbian athletes when I was a consultant for Fellowship of Christian Athletes (FCA), and Athletes in Action (AIA, an arm of Cru, the name of Campus Crusade for Christ in the U.S.), the two largest and most visible sports ministries in the world. 
I began working with these organizations in 2002, when I was approached by ministry leaders to meet privately with a small group of WNBA chaplains concerning the preponderance of lesbians in women's basketball. The message I and two other "former lesbians" shared at this exclusive meeting struck a chord, and we were invited to speak at training conferences for ministry staff and coaches. It wasn't long before I was writing materials to support their goal of reaching lesbians in women's sports with the gospel, which, in this case, was the good news of Jesus's saving atonement coupled with the conservative Christian mandate for gay people to become straight. The problem ministries like FCA and AIA had encountered, and the reason they needed help from people like me, was their cluelessness about lesbianism.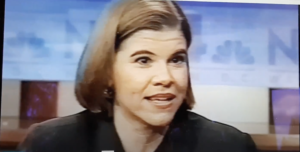 In male-dominated Christian organizations and churches, attempts to understand female same-sex attraction were an afterthought. Efforts to make lesbians straight piggy-backed on the feeble theories and destructive methods used to allegedly make gay men heterosexual. It wasn't until Alan Chambers hired me in 2008 that Exodus had a dedicated branch of ministry exclusively for women, a mere five years before the ministry shut its doors forever. 
Men founded Exodus, male leaders wrote books geared toward men and manhood, and women were either ignored, told by clergy to marry men and submit to their headship "as God intended," or join a group of "ex-gay" men to deal with their sinful lust. At Exodus conferences, there were workshops about lonely lesbians susceptible to "emotionally dependent" friendships, and make-up tips to feminize butch women and tomboyish athletes who preferred flannel shirts to dresses. But, for the most part, women were ignored by the powers that be, or told that wearing masculine clothes or having short hair made them "Jezebels"—fiendish women determined to usurp the power and position of men. 
In 1998, a rabbi expressed a thought many leaders in the Christian world secretly shared. "I would never admit this publicly," he said to me in a cab in Washington, D.C., "but it doesn't seem as if God cares much about lesbianism. It certainly isn't as bad as male homosexuality." He, and others, had a point. There is only one scripture in the Bible that hints at lesbianism and it is in the context of uncontrolled lust and non-procreative sex, at a time when male dominance was a cultural norm to subjugate women. To reach lesbians by quoting scriptures about men to "prove" it was wrong to be gay was a hard sell, especially when trying to share the good news of Jesus's salvation with women who had not been raised in conservative churches. 
I was applauded by many in leadership when I spoke, but was also met with skepticism among athletes and coaches, and even chaplains, who felt churches—not parachurch ministries—should take care of the dirty business of convincing lesbians they shouldn't be gay. The objective of team sports is to work together to achieve a common goal. Creating division within a team by targeting a portion of them for engaging in relationships that have nothing to do with team unity or success, was contrary to what coaches and chaplains were willing to do. Many of the ministry staff were less than eager to confront lesbianism in Bible study participants, especially when access to athletes in high schools, universities, and professional sports depended on their ability to encourage athletes to excel, not beat them down by telling them they're sinful and destined for hell. 
Whereas conservative churches embraced gay-to-straight mandates, athletic ministries shied away from draconian rules that were not clearly articulated in the Bible. A few "ex-gay" members of AIA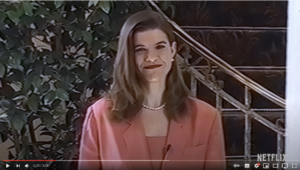 and FCA made the bold move to be on a panel during the NCAA Final Four festivities leading up to the championship game, where they answered questions and engaged in conversation with lesbian panelists. The conservative Christian "former lesbians" struck a conciliatory, non-confrontational tone, while the lesbians took a more assertive approach, decrying homophobia in women's athletics and demanding their right to live authentic lives while participating in sports. Afterwards, a "former lesbian" panel participant told me she felt her presence contributed to homophobia toward lesbian athletes, and would never do it again. 
Some Christian lesbians accepted the conservative message that Jesus expected them to become straight or remain celibate for life. I worked with a handful of professional and college athletes (and one still in high school) who were put in direct contact with me, at their request, to deal with unwanted same-sex attractions. They all came from conservative Christian homes, and were deathly afraid of disappointing their parents. Instead of being proud of their athletic accomplishments, they were heavy laden with guilt and self-loathing over an aspect of themselves they knew they couldn't change. Time and time again, these young women had tried to change: they prayed, sought pastoral guidance, read their Bibles seeking wisdom and encouragement, but nothing changed. They contacted me in a last-ditch effort to appease their parents and pastors. The depth of despair each one of them expressed broke my heart.  
Once I left Exodus and abandoned the conservative Christian "ex-gay" ideology, I attempted to contact some of the athletes to apologize for asserting they could become straight. Most I couldn't find, and the few I did insisted it was a sin to be gay and my coming to the realization that changing one's sexual orientation was not possible did nothing to change their views. One young woman, whom I had known since she was a teenager, listened attentively to my explanation, but did not comment. We talked several times after that, and even though she had tried to lose her same-sex attractions for over decade, since she was 15 years old, and hadn't succeeded in diminishing them one iota, she was convinced that one day she would be straight. She even met and dated a man in a vain attempt to put her same-sex attractions behind her, once and for all.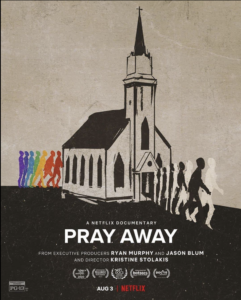 A few years later, this young woman sat through one of Kathy Baldock's 8-hour workshops on how the church became anti-gay, yet, while she found the presentation informative and interesting, she was not swayed. Her parents stood in her way. 
She told me that a teacher had told her parents she was gay, even though she had done nothing but show an interest in athletics. From that day on, her parents treated her with suspicion and dismay, and she has spent her life proving that she will not stray from conservative Christian ideology. It's a difficult life, to live up to someone else's expectations of who you should be, to feel guilt and shame when you fall in love with someone. But this is the hurtful milieu some conservative Christian churches and families create. 
Which brings me back to the point of God's punishment. When God's word does not admonish against loving relationships between same-sex couples, when theologians do not agree on the meaning of a passage, when lives are at stake, wouldn't those who seek to punish LGBTQ+ people with poorly researched interpretations of scripture, who "cause these little ones to stumble," be better off loving their neighbor as themselves instead?   
You may contact Yvette at yvette@CanyonwalkerConnections.com